Who Are Full Service Movers?
Moving is not new to humans but the act of moving, if not handled by professionals, can be a chaotic exercise. The world has always been on the move. But when it comes to moving to a new destination for relocation purposes, the challenges are a lot different. Not just the hassles of transporting your stuff, but the anxieties about the new place constantly tease your mind. Then came the tormenting concern called expenses. Thus, the experts advise to be careful before taking up to moving. Choosing the professionals who move you has equally to be a wise exercise as you cannot throw your stuff to amateur and unskilled hands.

Is it just about packing your bags and leaving for a new place? Can you really manage it without an external (read professional help)? A big no. The process of moving is more than just packing, loading, moving and unpacking. It might drain you if not executed schematically. To your aid are professional moving companies who are backed with expertise and experience. If you just wish to relax and want your movers to take care of all from packing to unpacking, you need full-service movers.
Before you look forward to charter movers for hire, just have a look at the merits of hiring the seasoned professionals, who take away the stress from your mind and burden off your back and make your moving exercise as smooth and hassle free as possible.
You can Truly Relax with Full-Service Movers
As the name tells, the moving companies serving as full-service movers assure you just chill in your chair as the moving professionals will take care of all your moving requirements right from packing at the place you are leaving from to resetting all at your new destination. Easy it may sound but it is not so. Full- service movers are trained to handle comprehensive moving and storage operations with all the equipment handy. Here is a quick glance of services they happily provide.
Disassembling of Appliances and Furniture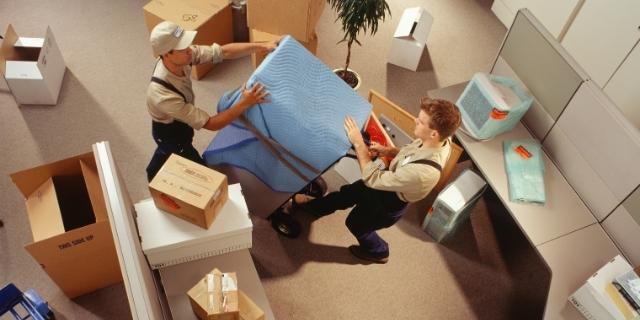 Full-service movers are well-trained to disassemble your electric, electronic and hardware appliances. You do not have to worry about getting your wires entangled and hassles of reassembling your set up perfectly at your new place.
Besides, the movers can unscrew and detach your furniture to put it together again at your next destination to the same perfection.
Packing Neatly and Conveniently
The movers pack up all your belongings in a professional manner taking care of how you would like to. They would rather help in making things easy through a neat, tidy and dedicated packing. They ensure classified and , if needed, properly labelled boxes and containers so that it is easy to locate the things while unpacking at your new home or office. 
Read the informative moving tip:
What Should I Pack First When Moving?
Providing Storage Facilities
The services assured by full-service movers are exhaustive. Just for example, if you are compelled to move before your new place is ready, the full-service movers extend storage facilities wherein you can keep your domestic belongings or office infrastructure till the relocated venue becomes user ready.
You can Chill Regarding Safety
Moving is not a child's play. It takes physical and mental sturdiness to execute the task of moving. By availing the services of professional movers for hire, you can truly relax as the mover company professionals will take the load off you. They are adept in tasks like packing, disassembling, loading, unloading, reassembling and transportation. With professional moving companies serving you, you need not worry about the safe packing and transportation of your stuff.
You can Save Yourself from Legal Hassles
Professional moving companies
are licensed and insured. They are well aware of the transportation laws, federal guidelines and related conditions laid by competent authorities. Since transportation is a risky business that runs the risk of damage and accidents, you should entrust the expert, experienced and insured people. This way you stay safe from any legal wrangles.
Hassle Free Transportation
Like all integral services, full-service movers are well equipped with a sturdy transportation system and efficient manpower to drive you and your stuff to your new place. The drivers are trained, licensed and tailored for the job. They are adapted for short distance moving as well as
long distance moving
.
They can be Good Guides and Counselors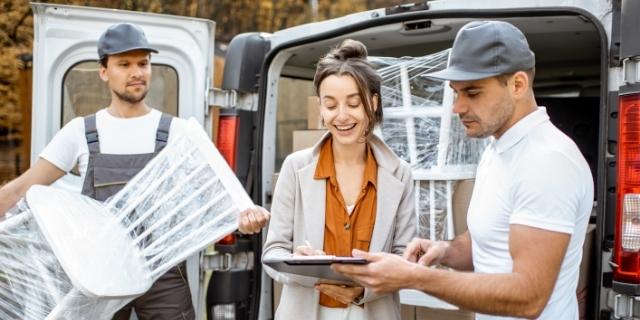 By moving through movers for hire, you stand to get some good friends and guides in them. As the experienced movers are daily into moving people across several territories, they know vital facts about numerous places like climatic conditions, peak hours, academic facilities, job prospects etc. They can, therefore, be a good source of some useful guidance and precautions.
While it is very important to contact movers for hire as you plan to move and relocate, it is equally significant to choose professional movers only. Your mover ought to be a registered, licensed and insured professional with the necessary safety backups. You can rely on Moversfolder.com to opt from a pre-verified list of professional movers. Getting
free moving quotes
from Moversfolder helps you establish a prompt contact with the movers best suited for you. All you need is to fill a basic detail about you and your moving needs and a tailored solution is provided to you for a hassle free and optimally priced move.
Check Some More Moving Tips & Guides here:
20 Amazing Tips When Packing Your Belongings for Storage
Practical Packing Hacks for Easy Moving
What Packing Services and Material Offered by Movers?