Where Can I Buy Moving Boxes for Cheap?
Think out of the box. Ponder over some cool ways to cut costs as you move. Apart from those practical ways that help you move on a budget that have been discussed in dedicated moving tips on Moversfolder.com, here is the big one. Do not run to the market to buy those gigantic boxes. It will add up to your moving costs.

Ponder over some practical ways to arrange boxes. If your move is a pre-planned one and you have storage room also, your half job is done. Begin collecting boxes whenever you order something big online or buy from the market some stuff which brings a box home for free. You are further lucky if your neighbors are cooperative or you have a bunch of friends or relatives around. They can spare boxes for you prior to your move. This way you will be having a collection of usable boxes much before you go packing. How early you should start collecting depends upon how far you intend to move and what is the moving size.

After assessing how much boxes you still need, look for the following places from where you can procure multi sized boxes at a little price. The following persons will be delighted to welcome you as you help clear their clutter. And you walk away with your boxes.

Book Stores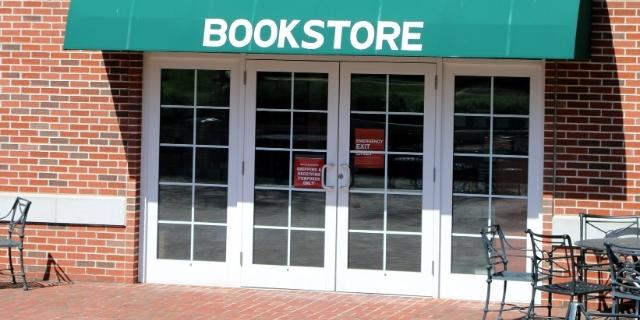 You will find plenty of them around your neighborhood, particularly in a market near schools or university. Boxes of every size are available at big book stores. They will be eager to declutter by disposing them off. When you are out to move, go through a book house and procure the empty boxes. There is nothing like that if some of the staffer at the bookstore is a known person. You may expect to get those useless (for them) boxes lying abundant in their store or go-down for free even.
Liquor Stores and Local Wineries
These stores have large boxes at their disposal. You can procure them at very little cost for use in your move. Checking the boxes for unwanted smell and spillage is important.
Craigslist
This highly popular site is generous enough to provide free boxes in multiple sizes which makes it one of the potential places to have free boxes for your move. Visit the free section on.
Craigslist
to look for the box sizes you need. The options are plenty.
Some other online platforms like e-bay, Amazon, Offer up, and Let Go are other names where boxes for moving are abundantly available at quite affordable prices. Home Depot and Walmart are other names where you can approach for getting cardboard boxes for moving.
Please note that used cardboard boxes must be checked from inside before using them for packing. Some boxes from grocers, departmental stores and wineries might have some food stuff sticking, fungus, edible oil or liquor spilled in the boxes which can further spoil your household stuff as you go packing. Better to buy user friendly boxes or just wipe them clean before packing.
U-haul
U-haul
, having over 2000 stores, is one such place where customers leave their boxes after use so that other customers can take them away for their utilization. There are small, large, medium and extra-large boxes available. If you grab some boxes previous movers have left for others, you can get them for free. If such an option is not available, you can still buy the boxes at a cheap price at U-Haul. Try to have box packs of 10,15,20, 25 boxes. Such collective buys make the costs quote low per box.
Electronic Stores
Electronic stores are often known to pack large, heavy and fragile items like televisions, LCDs, refrigerators, washing machines etc. Many of these stores also facilitate sale and exchange of these items. Such stores are always stuffed with large sturdy cardboard boxes which you can buy at very less costs, even free sometimes. Just think of any warehouses or stores where large boxes and containers are frequently required. Besides, you are very likely to get your choicest size boxes from grocery wholesalers, malls, departmental stores, wineries or medicine stores.
Buy from Movers
Why forget movers? Moving companies have a good stock of not just moving boxes but all moving materials. Contact moving companies and do not miss their off-session offers. You can get to strike some cool deals here too.
Social Media Platforms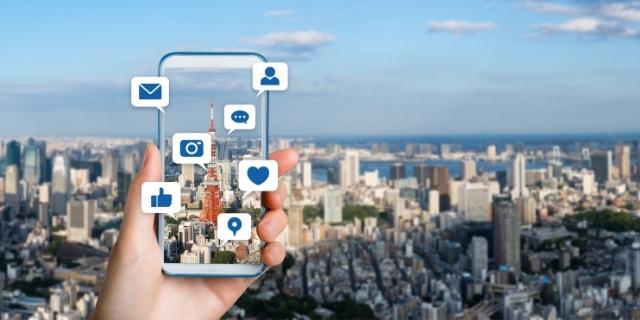 People being so tech savvy these days, all what they do is there to see on social media platforms. Just for example, Facebook marketplace is a potential platform where people offer many items after moving. They would offer for free boxes they do not need now and would be happy to give them to others.
Similarly, look for other social media platforms where people may offer their stuff for others to use. Through these platforms, you also get to know which of your closely located friends just moved. You can easily connect to have the used moving material from them.
Junk Dealers
Some junk dealers stock cardboard boxes which can be bought at very negligible prices. Yes, the boxes will not be new but then you do not need them forever. Pick the usable boxes which can later be disposed off at the same place.
Buy on Street
There are many things which people do business in while driving around. You might notice some cardboard boxes carrying trucks off to recycling centres. If you can stop and approach them, they might agree to sell the boxes at low prices.
From those Who Moved Recently
Press your mind into remembering if someone in your friends, neighbors or relatives relocated recently. Also check if someone known moved office or was a staff at an office which had been relocated. It will be no surprise if these people have still not thrown away or disposed off the boxes they used. Your good relations can help you get your stock from these places.
Moversfolder.com is a recommended online platform to check for all what it takes to ensure a smooth and cost-effective moving. We are at our level best in thinking about newer ways for the same. Be in touch with our different sections for more insights.
Browse More Educative Moving Tips & Guides:
What to Write on Moving Boxes?
Practical Packing Hacks for Easy Moving
What Should I Pack First When Moving?
Guide on How to Move a Wine Collection?
How Far in Advance Should You Plan Your Move?