When Should You Change Car Insurance When Moving Out of State?
Before you ponder over how and when to get your car insured at your new destination, keep it in mind that you must not get the policy at your old location cancelled/discontinued before the moving day. Some people may be doing it but it is not at all advisable. You never know what circumstances you encounter during travel, so drive with full insurance. Getting caught without valid insurance may attract severe penalties which may include imprisonment in some states. Those moving across the state boundaries must be particularly aware of it.

Another fact to be well dinned into mind is that rules and regulations may vary with states. Thus, it is advisable to get updated on the same while moving to another state. Here are some further tips on the preferred way of getting car insured while moving to a new location.

Before we discuss the essentials of insurance while moving to a new location, one should be aware that the scenario at your next destination may vary in socio-economic and traffic conditions. (This is elaborated at serial number 4 below). In addition, the following aspects might also have a bearing on your premium and claim amounts:

(i) The frequency of your car use. If one has to increase the use of a car due to work, schooling of children or other reasons, the premium may increase.
(ii) The place where one parks his car. If lockable garages are available at the new place, the insurance company may offer a less premium plan. Alternatively, if the new location has inadequate parking amenities, and the vehicles have to be parked in the open (making them vulnerable to thefts, vandalism or weather hazards), the premium may shoot.

Now, let's get to the basics and other related essentials to be kept in mind regarding the vehicle insurance as one is expected to move to a new location.

1. Inform the Insurance Company Prior to Your Move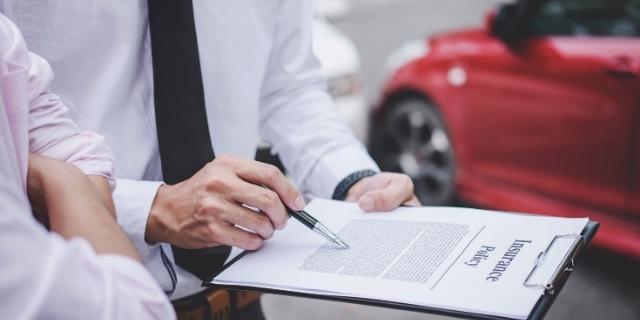 Do not stunt your insurance company with a sudden surprise. Rather inform them at least one month or two in advance about your anticipated move. Let them process with the necessary formalities regarding intimation to the higher offices, change of address or suggesting you the steps ahead. The insurance company may or may not be dealing in your new state. In case they do, they would suggest their plans in your next state. If they do not operate there, they would proceed with the discontinuing or cancellation procedures. Also, you could be entitled to No Claim Bonus from the previous company if you will have to change the insurer at the new place. Also check about the transfer of NCB to your new place. NCB is transferable with the new company.
2. Check the Terms and Conditions of Your Insurance Company
Go through the terms and conditions of your policy regarding the needful to be done at your end whenever you change address. Remember, a little lapse on your part will be considered too much by the insurance company. Pay special attention to the clause on change of location. Read how much in advance the company expects the customers to inform about the change of location.
Also check if your current insurance company will continue to serve in the state too or you need to buy a new policy. If the latter is the case, ensure your previous policy is duly cancelled or transferred with the new company before your move. As explained above, do not drive uninsured.
Check out the informative article about
Moving Insurance Policies And Coverage Tips
.
3. Not All Companies Operate In All Locations
It is important to check whether your insurance company is authorized to operate in the state you are moving to. There are companies which are authorized to serve in all states and there are many which are not. Check the standing of your company. If certain things are not clear to you after going through their literature, do not hesitate to clarify on the phone, calling the agent or even visiting the office personally.
4. Update Yourself About the New State Laws
Seek the assistance of your friends if living in the new location, local community or even offices about updating yourself on the insurance guidelines in the new state you have moved to/are moving to. Search online about the insurance guidelines in your new state. The rules and guidelines may be much different in different states. You could also be required to get your vehicle re-registered at the new state. If this is the case, please remember that you require a No Objection Certificate from the previous RTO (Regional Transport Office).
Also, different states differ in decisive factors like crime rates, population density, traffic congestion, natural calamities, economic picture, lawsuit expenses, tax rates and road conditions. So, you may need to change insurance policy as per the new circumstances.
For example
, if your new place is potentially hazardous to vehicles due to increased theft rate, vandalism, natural disasters (floods, earthquakes etc.) or simply rough road conditions, your earlier third-party policy may not be an ideal one. You would need to switch to an alternative policy or comprehensive plan. The coverage and premium terms may be different in such cases. Just for example, Louisiana witnesses more floods and hurricanes. Michigan has harsh winters which are adverse for roads and potentially damaging to vehicles. Such factors contribute towards high insurance premiums. Maine being low populated has fewer vehicles on road minimizing accident rates. The premium rates in Maine are lower thus.
5. Some Workplaces Also Have Insurers Roped In
Some large-scale companies and workplaces may also have the facility of suggesting and helping their employees with the insurance of their vehicles. Such organizations have on their panel certain reputed insurance companies to make things easy for their employees. Check it out if you have landed a job in such setups.
Whatever the reasons behind your move, you should keep in mind that insurance rates may change with changed ZIP code. There is not much difference if you are
moving locally
or moving short-distance, but moving across the state boundaries will attract new requirements and even re-registration. If the move is temporary and below an year, the re-registration may not be necessary. Stay updated on essentials of moving through the versatile portal Moversfolder.com (for all your moving and storage needs).
READ MORE USEFUL MOVING TIPS BELOW:
How To Move To Another State?
What is the First Thing To Do When Moving To A New State?
What to Consider Before Moving to Another State?