What to Write on Moving Boxes?
Labeling your moving boxes properly while moving is very important. If you neglect it, you will be heading towards a world of chaos and headaches, once you reach your new home. Anyone who has ever moved knows just how essential the job of labeling is. Proper labeling system also ensures that your hired movers finish their job more quickly and efficiently, without making any mistakes whatsoever. So, if you are wondering what to write on moving boxes, then read on this simple guide.

To label moving boxes, you can choose from one of the following two labeling systems that have proved to deliver the most satisfactory results during the move. Here are the two labeling system:

Color Code System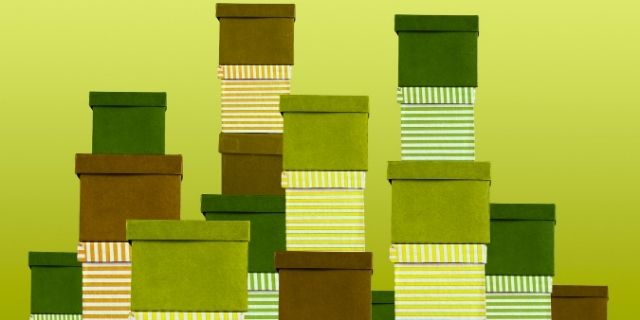 Colors are very simple to identify and this is why this code system is arguably the best labeling system. Using this system is extremely simple: you assign one color for one particular room and then solely use that color to mark all the moving boxes related to that room. So, for example, if you use RED for Bedroom, then use red markers to label all moving boxes corresponding to your bedroom and attach red labels with the contents of the moving container. You can even go a step further and use red packing tape to seal the boxes of your bedroom.
Similarly, use GREEN for Kitchen, BLUE for Bathroom and so on. This will sort you out because you choose your colors, but what about your movers? How would they know whether they should keep red marked boxes in your bedroom or kitchen? So, to avoid confusion and further chaos, make sure to attach colored cards on the doors of the rooms in your new home. This way your
hiring movers
can deliver the right moving boxes in the correct room or area.
Number System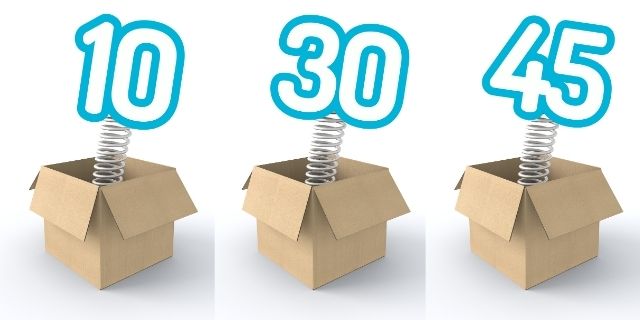 If you don't want to mark down the contents of each box on the labels, then the number system is for you. To use this labeling method, the very first step is to create a master inventory list (you can use a spreadsheet for this) where each number will detail all the items that can be found inside that numbered moving box. This means, with just a glance you can know box number 1 to 10 will go into your bedroom. But again, how will your movers know where to place which numbers of boxes and in which room? To solve their dilemma, write the names of the destination rooms (like KITCHEN, BEDROOM etc) on each and every packed box.
This system is all well and organized until you lose the master sheet. This inventory sheet is key to your
unpacking system
, so make multiple copies, email it to your partner, but never lose this inventory sheet.
Few Things to Remember about Labeling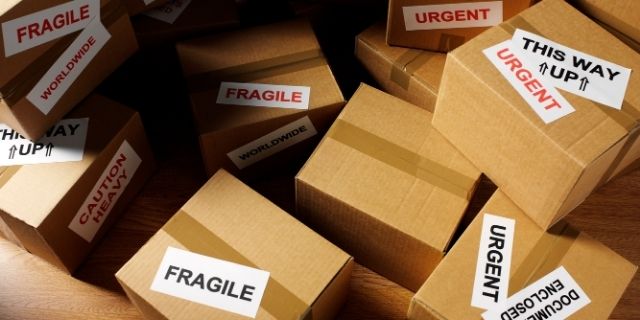 Now that you know the coding systems, here are a few extra useful tips for efficient labeling of moving boxes while moving.
If you are wondering where to label the boxes, then you should label it on its top, plus on at least two of its sides, and if possible on three sides. This way it will be super easy to identify, locate and unpack your belongings.
As to how to attach them, use clear packing tape over them so that they don't come loose during transit.
Lastly, don't forget to add all the necessary instructions like FRAGILE, THIS SIDE UP, or HANDLE WITH CARE on certain boxes with big black letters. There might also be an OPEN FIRST box which is basically your survival kit, as it is filled with all the essential items that you will immediately need after you reach your new home.
Easily find the Best Movers and Save on your Moving Costs!
Before you even question it, the answer is YES, if you hire packing services from moving companies, then they will pay attention to all kinds of labels. To find the best movers for your upcoming move, you can trust Moversfolder's network, where you can find only the most reliable, licensed and insured movers. So, start planning your upcoming move,
get professional moving quotes
and find the best mover for your move.