What to Do when your Best Friend is Moving Away?
Moving can be both exciting and frightening at the same time. Maybe there were days when you and your friend promised to stay together for life but all of a sudden you hear a piece of news about your friend's moving. While you hear he or she is moving away from you to another city or state, it's certainly sad and painful for both of you. You will probably go through multiple strong emotions throughout this phase and it is not going to be easier for you. You need to learn how to deal with these emotions. Regardless of the distance he or she is moving, it should not affect your friendship and it is not going to be the end of your friendship as long as you know what to do when your best friend is moving.

1 - Discuss the Move with your Friend
The first thing you should do is discuss the move with your friend as soon as you get to know about his or her moving. No matter if you take your friend out for a walk or a drive or you sit in a bar, the important part is you need to have an open discussion about the move with your friend. As it is going to be a big change for both of you, you should have a conversation regarding the move. Be honest with each other and don't hide anything whether it is feelings or details about the new life to avoid any misunderstanding.
2 - You Need to be a Good Listener
Your Pre Moving conversation depends largely on the reasons why your friend is moving to a new place. If your friend is moving to a new location for better things like marriage, a better job, a better life and more, then definitely he or she should be excited about the move. But if they are sad about leaving behind, then you need to make him or her comfortable by sharing his or her excitement and be happy about it. On the other hand, if your friend is moving for a reason that makes them sad, then you should share some tears with her or him and be available at their sad times. Always lend your ear to your friend in case of any worries or his
moving fears
.
3 - Accept and Support your Friend's Move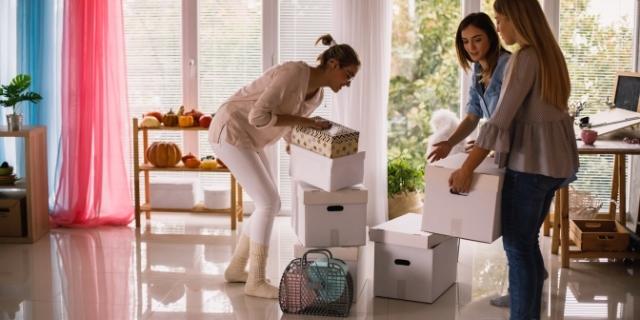 The sooner you will accept the fact that your friend is moving away, it will be easier for you to handle things. Never forget acceptance plays an important role when your best friend is moving away. If you don't accept that things are changing, then it is going to be difficult for both of you. The best thing you could do under these new circumstances is accept that whatever is happening is for good and your friend is following his or her own life's path. This shows you are supportive of your friend's decision to move. Always remember, your support and encouragement will motivate your friend for a new move.
4 - Help your Best Friend During the Moving Process
While your friend is moving, nothing is better than helping him or her move. We all know that moving includes many tasks to do, which means your best friend is stressed out between the thoughts of leaving you along with organizing a successful move. There could be many ways that you could help your best friend to move and reduce their stress and anxiety.
You can assist them in finding the best Moving company. You can find a reliable online platform like Moversfolder.com which can help you get
free moving quotes
from their large network of reliable and professional movers that ensures a stress free and successful move. You can also help your friend in packing and organizing their belongings. Make a
moving checklist
with her or him, and keep putting tick marks on the things you have helped them in doing and to understand what is left.
5 - Throw a Farewell Party
Arranging a party is although not a good idea to deal with your friend's moving away, but farewell party is an excellent way to mark an end to one chapter of life and start another. You must call your mutual friends so that your best friend can see and talk to them before moving. Emotions would run high during farewell parties, so there will be sadness and tears, but at the same time laughter and smiles will also be present by reminiscing the good times. You can ask everyone to prepare a short speech about your best friend who is moving away and make sure your speech is extra special by telling him or her about the special bond of friendship between you two.
6 - Give your Best Friend a Goodbye Gift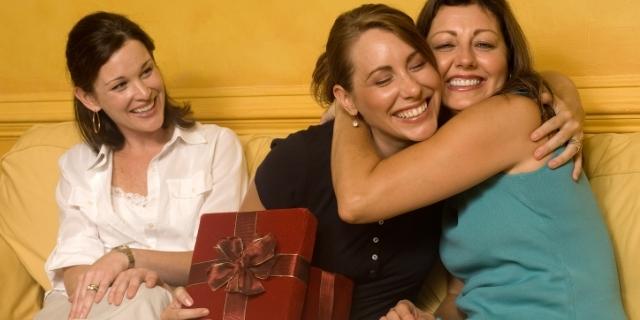 Another best thing you should do is, give a special gift to your friend so that they can remember you. Make sure you get something meaningful and sentimental. Remember, you can always say goodbye to your best friend in a way where you both will have some closure. You don't have to get expensive gifts for your friend, a small gift like a greeting card with a special message, drawing or painting is the best way to show your feelings and reflection of your friendship.
7 - Spend Some Quality Time with your Friend
Your best friend is moving, but he or she has not moved yet. So, this is your chance to spend some time together. You can take your friend for a movie or a dinner, all you need to do is hang around together and spend some quality time before the move parts are both physical.
HERE ARE SOME MORE USEFUL MOVING TIPS
10 Important Tips for Moving to College
How to Research New Schools When Moving?
What are the Most Popular Moving Fears?
How Do I Introduce Myself to New Neighbors After Moving?
Decent Ways to Leave Your Neighborhood Before Moving