What to Consider Before Moving to Another State?
Nobody wishes to leave his/her native place to settle in a new state for petty reasons. There are strong motives behind such a move. Keeping in view the challenges involved, the entire process of relocation at an all-new state must be meticulously planned and judiciously undertaken. Here is a summary of some on-hand considerations and suggestions before moving to a new state.

1. Sit With your Family for a Nice Discussion
You family being a close- knit set up of your closest relations and obvious will-wishers need to be consulted first. Sit them together over evening tea or dinner with some relaxed time on hand. Discuss the plan of moving, the reasons or pressing circumstances behind the move and benefits of moving to the next chosen destination. You will wonder how insightful your kith and kin can be in dealing with the issue and sharing the feelings you are going through. Also, you will get some of the most precious suggestions from them.
2. Weigh Pros and Cons of your Move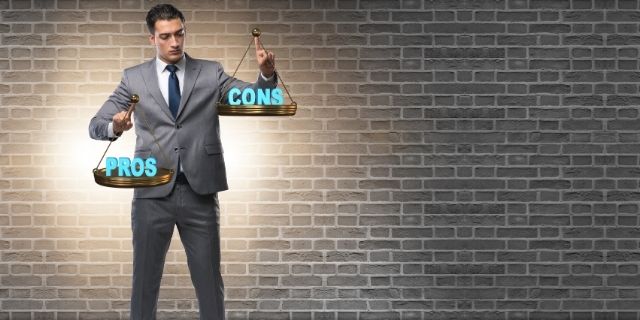 Before you press the 'go' button, do not forget to press 'pause' and 'think' buttons. In other words, give a considerate thought to the both facets of your decision to move. If the move is indispensable, go for it but after planning it wisely. The suggestion is not to move on a mere whim or fancy. Take into consideration that moving across the state boundaries will mean resettlement of life for your whole family. While there might be better prospects at a new place, there might as well be newer challenges too. So, weigh both sides of the coin.
3. Know the Place Before You Actually Move
With an era of the internet upon us, there is no dearth of information related to any place. It is advisable to know important facts about your new state. Have a thorough know-how about the climate, society, culture, academic scenario, professional prospects and legal/federal/tax infrastructure of your next destination. You cannot afford to be dumbstruck on finding the conditions utterly unsuitable after you have actually moved to the place. Thus, go through the following checklist to know how well you and your family adjust and get going again at the new place:
(i) Will the temperature or other climatic conditions be suitable for me and my family? This is particularly important if there are allergy patients or the elderly members in a family. Check if your move will make their medical problems deteriorating and your medical bills rising.
(ii) What is the cultural and social status of the new place? Will I and my family be hit by a permanent cultural shock? Will all be able to adjust in due time?
(iii) Are there any good schools in the neighborhood of your new address? Such things can be easily searched online. Honest reviews are available too for academic institutions on respective websites. There are some good review sites that throw an honest insight into the best, mediocre and not so good schools. 
Are the job prospects better at a new place? Will your experience be valued at your new place? Search for the companies you would take up there. If moving due to company transfer, your apprehensions regarding this issue get eliminated but still you need to ensure if your company will be taking care of your concerns in the same manner. There might be different guidelines for different places. For example,
different states have different tax guidelines
.
4. Work Out Moving Costs
Moving across the state boundaries does not merely drain you physically and emotionally but comes heavy on your budget too. There are
long distance movers
to be hired. The best
movers for hire
are those who are licensed, insured and registered with authorities like AMSA (American Moving and Storage Association) and
FMCSA
(Federal Motor Carrier Safety Administration) and have a valid
USDoT number
. Pick only those professional moving companies which specialize in moving across states.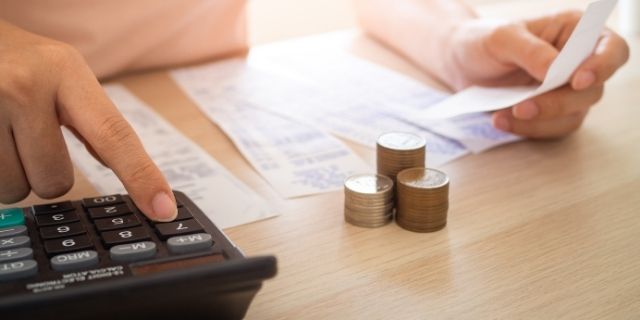 The immediate reasons behind this are their expertise to take up such assignments with efficiency ensuring safety for your family and belongings. Read the terms carefully before signing the contract and look for the moving costs in total. Discuss any
hidden moving charges
from moving companies like extra tariff for additional services and special sensitive/fragile items. Let them have an in-house survey or (video survey in current pandemic times) to tell you the most precise costs. Do not ignore red flags like too little cost or too eager to move gestures.
Use Moversfolder.com to have an idea of average costs to move across state boundaries and how to move cheap across state boundaries. Remember, moving across the state lines is often expensive, so never act in haste before checking out the quotes of at least three to four moving companies. (Log on to our official website for
free moving quotes
to get instant and tailored solutions to your queries). Also, reach out to those who have experienced such moves in their lives and seek some suggestions from them. All these steps will help you move in a hassle free and cost-efficient manner and save you safe from unscrupulous operators.
5. Do Not Move Like James Bond
Do not move all of a sudden or secretly. Give hints or proper information to those who matter. Do not confuse your vendors, servants, grocers, neighbors and close circle with a surprise which will be indigestible to them. Take into confidence all those who matter to you. Also, those service providers who have been associated with you since long must not be shocked. Inform them in advance at a time which you find right. This prior information is significant from two points of views:
For cordiality reasons
For giving you and them a chance to appreciate the long association and exchange wishes for the journey ahead.
For settlement of any pending dues.
You must also not forget to inform in advance your bank, insurance company, telephone company and other related service organizations so that the services may be timely discontinued at your old place and, if possible, conveniently shifted to your address.
These are some of the suggestions (and not exhaustive) one should take into consideration before moving to another state. There may be many other recommendations too depending upon the personal circumstances which vary from person to person. For specific moving requirements and valuable suggestions, befriend Moversfolder.com and keep yourself enlightened and updated about all steps that ensure a pleasant moving experience.