What Should I Pack First When Moving?
Moving can be nightmarish if not planned and materialized systematically. Though you have not much control over certain ordeals like the prices which the moving companies quote and the rigmarole of transportation, there are sure ways to minimize the fuss. Sensible packing is one such act of wisdom. So, before you go packing, heed to a few tips listed here and keep your move as hassle-free as possible.

1) Purge Unnecessary Items
If you wish to move with delight, make your baggage light. It is thus recommended to first make a list of the items you no longer require. These may be those old books whose pages have long turned yellow, furniture rotting in the stores, bicycles collecting dust in the garage or broken furniture serving no purpose. Try to discard, sell, donate or pit on garage sale the stuff you do not need. Let your inventory include only the usable belongings only.
2) Pack off Season Items First
It is better if you pack off the off-season stuff first of all. Say if you are
moving in summer
, pack away the winter stuff i.e. heavy woolens, jackets, blankets etc. which will be needed in the next winter now. Put the boxes at some convenient place where they do not obstruct your day to day activities. Open that store or the least used room and pack off the rarely used stuff next.
3) Let Heavy Items Follow
Assuming your move day is fast approaching and you have less than a fortnight left before the move, consider packing hefty stuff like grand paintings, extra sofas, guest room furniture and keepsakes.
4) Pack All Decor and Non-Essential Items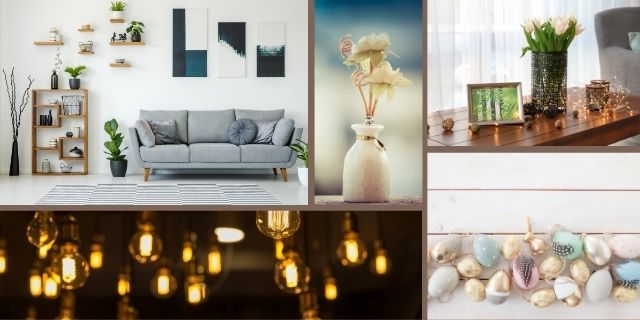 When the move is a week away, pack the things that are for decorative purposes only. Large vases, grand flower pots, sceneries, hanging lamps, chandeliers etc. belong to this category. The idea is to make your packing lighter by bundling up neatly those items which do not have a function in day to day essentialities. Jewellery and toys follow the list. Books that you have collected for leisure time readings will be the next to pack.
5) Go After Extra Clothes, Linen and Shoes Next
The next in the line is your extra shoes, clothes, beddings, linen etc. Bundle them to de-clutter your home. Similarly, the curtains can be kept to the minimum. Rest should be removed and neatly packed off.
Also, let only minimum furniture be visible in the drawing room now. Let smaller side tables, cabinets etc. be packed in the boxes now.
6) Leave Just Minimum Kitchenware Out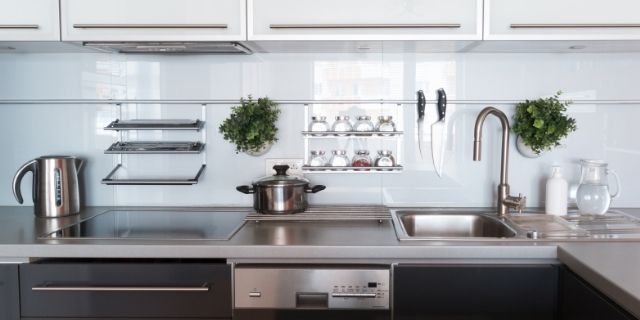 When the moving day is just a couple of days away, think packing most of the kitchen paraphernalia too. Remember, you never know how much stuff remains stashed in several hidden corners of our kitchens which would tumble out from unseen corners. Leave only minimum utensils out which can be sufficient to serve for a couple of days.
The same rule applies to toiletries. Pack the non-essentials that are not immediately required and leave just the minimum things out.
7) Empty the Refrigerator
Let your refrigerator be the next. You might have forgotten how much you stored in the last weeks. The edibles often need careful handling and the chances of spilling of sauces and oils are always there. Unstuff your refrigerator and defrost at least two days before. Let the poor machine heave a sigh of relief and take out the stuff and consume which is healthily possible. Consider offering generously to the neighbors or servants/maids/needy the cooked items or pack the transportable items hygienically for the next destination. Here are the few more
safety tips you need to learn how to move a refrigerator
.
Throughout the process of packing, organization and labelling are the keys. Never underestimate the value of the two. Make separate lists of categories like clothes, toiletries, breakable stuff and curtains etc. and label properly and legibly so that the items are easy to find when you unpack at your next destination.
While packing in a sequence, do not forget to keep the essential items like important documents (driving licences, identity proofs, travel tickets and wallets etc.) handy as you will need them during travel and shifting. Also, ensure you keep some food and water at reachable places which will be needed during your journey. This is particularly
important while moving long distance
. The more careful ones should also think of keeping some first aid accessible too.
8) Finally, Compliment yourself a Night before the Move
If you find your entire stuff skilfully packed up a night before your move, you will wonder at the super relaxation that comes with it. It is the time to compliment yourself and thank those who lent helping hands. Get yourself a goodnight's sleep before gearing up for the journey the next day. Get
professional moving quotes
today to get your move started!