What Should I Do 30 Days Before Moving?
Moving should neither be taken for granted nor be shrugged off as a mere one-day event. It should be well dinned in mind that moving is not an event but a process. There are certain steps to be judiciously planned well before. Here is a quick check list of the things you should be doing 30 days before moving to ensure a systematized and stress-free move.

1) Make a Countdown Calendar
We are not super humans or robots who can remember each and every thing. We tend to fumble with the tasks, forget the things and get nervous if the things do not go our way. Since moving is a thorough process involving several processes like
hiring movers
, packing the things and dealing with the essential services etc., it is better if make a calendar to mark the things to be done date or week wise. This will help us plan better and save us from missing important tasks. The calendar should also be marked with the dates of the packing sequence i.e. what needs to be packed first, what should follow next and which daily utility items should only be left unpacked and handy for the last couple of days.
2) Inform your Landlord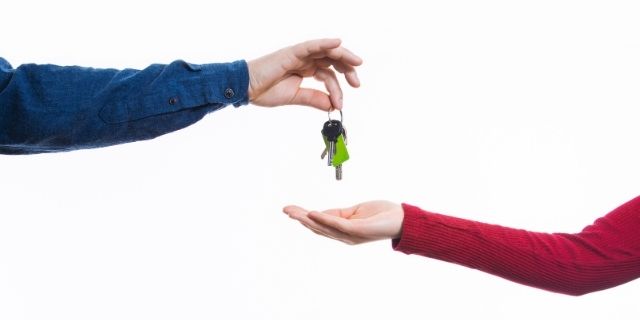 If you are putting up at a rented accommodation, inform your landlord who generally requires a 30-day period to be informed about your plan to shift out of the accommodation. This will be better and in interest of maintaining your cordial relations and also settling for any pending dues/security deposit etc.
3) Inform your Company
Give in writing a formal information to the company you had been working in. Read your contract thoroughly. If the information has to be given earlier still, say three months, ensure to adhere to the policy. This will be in interest of getting relieved in a legitimate manner with full post-resignation benefits.
4) Visit the School your Children are Studying
It is recommended to visit the school your children have been studying. Extend your gratitude to the staff for their endeavors in educating your child/children and apply for a school leaving certificate.
5) Hiring Movers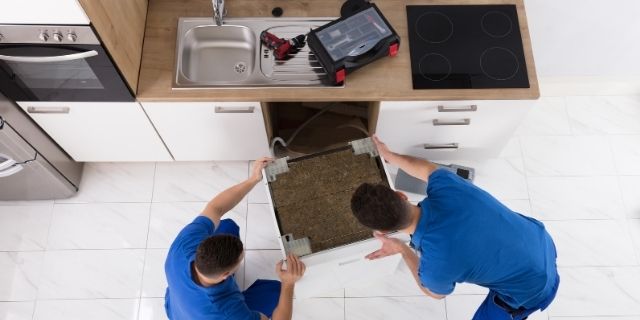 If you are moving in a busy period, booking a mover should be at least three to four months prior to move, especially when moving long distance. This helps you grab the benefits of some cool discounts on advance bookings and saves you from the ordeal of dealing with the last-minute attitude and stubbornness of movers. If you have not yet hired a mover, hire one after thorough scrutinizing. Just fill in a simple form that demands your basic details like date and time of moving, information about old and new location, size of the move etc. You will promptly get
free moving quotes
of licensed and trustworthy movers most suited to your moving needs.
6) Work Out the Budget
Since moving is an expensive exercise, especially if you are moving long-distance or to another state, so it is important to plan the budget. Work out some ways which can save costs. Get quotes from at least three to four companies for comparison. Also visit the link
cheapest way to move cross country
movers and related sections on cost saving strategies. After finalizing the moving company, read the contract thoroughly and discuss if anything like
hidden moving charges
confuses you. It is recommended to clarify everything well in advance. Let the moving company professionals conduct an in-house survey of your house and possessions to be moved. This will be helpful in getting an almost exact idea of your moving expenses.
7) Make an Inventory of your Possessions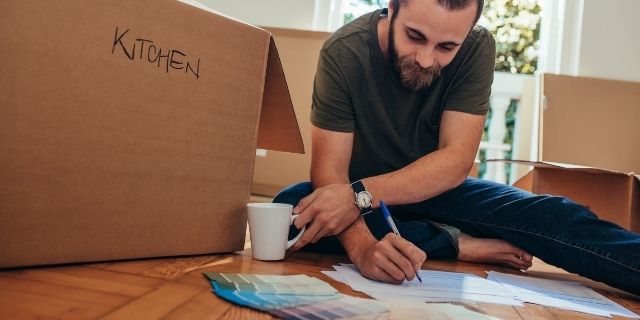 Prepare a list of your belongings. It may not be practical to name each and every thing but make a list of categories like large furniture, small furniture, kitchenware, computer peripherals, wardrobe etc.
8) Make a List of Medicines Used in the Family
It is also recommended to prepare a record of the medical history of your family members and, if needed, contact the physicians and update about your plan to move. The treating physician might have something important to say on the changed climatic conditions and some alternative medications in case the same brands are not available at your new destination. To save yourself from the risk of not getting the same drugs at the new place, you might ask your chemist to arrange some extra stock before your move.
9) Book and Organize your Travel
In the pell-mell of working out the moving arrangements for your possessions, do not forget to plan your own travel. Book your tickets (if travelling by public transport or plane) or check the condition of your vehicle (if travelling by your own car) well in time.
10) Do Away with the Stuff you Do Not Need
While preparing an inventory/list of your belongings, plan to do away with the things which are no longer usable. There may be a lot of stuff rotting in the garages and stores which did not find any use since ages. Then there will be many clothes which no longer fit or have worn away. After striking off such items, think about selling your hefty stuff like those grand beds which can be easily bought at the next place. Post the stuff you can sell on
Craigslist
,
eBay
etc. You can put your stuff on garage sale too. Alternatively, think donating to charity homes or passing off to the needy around you. It is always easy and economical to move as light as possible.
11) Buy Packing Material
Pay a visit to the market and buy some good quality packing material like adhesive tapes, boxes of varied sizes you would need, ropes and bubble wrap etc. If you have hired a full-service mover, they will be bringing their packing material but if you plan to pack your stuff by yourself, you must buy the packing material well in advance so that you may start packing in time to ease out the things gradually.
12) Start Packing the Sensible Things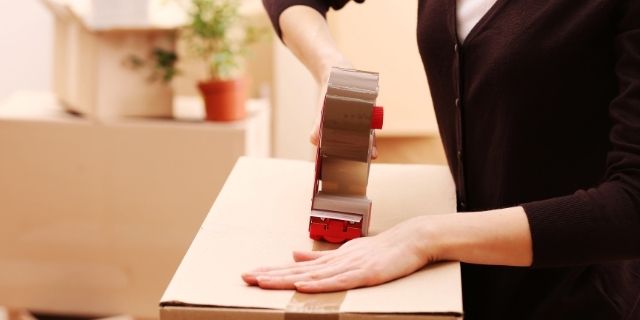 You should start packing some stuff a month before. Pack those things first which will not be needed before the move. Pack away the off-season stuff. If moving during summer months, pack off old woolen wears and jackets etc. Always label after you pack the stuff in different boxes like kids' clothes, toys, wall-hangings etc. Labelling will enable you to find the things conveniently when you unpack at your new destination. As you move closer to your moving day, continue packing the things in the order of usage. Let only daily use items be remaining a couple of days before the move.
13) Contact Essential Services Companies
It is advisable to contact and inform the internet, insurance, telephone companies and banks etc. to update about your plan to move. A months' notice or intimation will help them complete the necessary formalities in time so that your services may be shifted to your next address in an uninterrupted manner. Always go for written intimations like drafting letters or sending emails for record purposes. If the premises you are vacating are not to be used further by any other family for a long time, you must also contact the electricity department to disconnect the supplies as you leave the accommodation lest they continue generating bills in your name.
Besides, ensure that similar services have been arranged at your new address. Contact the concerned authorities to check out the services will be ready as you move in. It will be a nightmare if you find yourself running here and there at a new place to get the power, water or cable connections done.
14) Cancel/Update Your Regular Subscriptions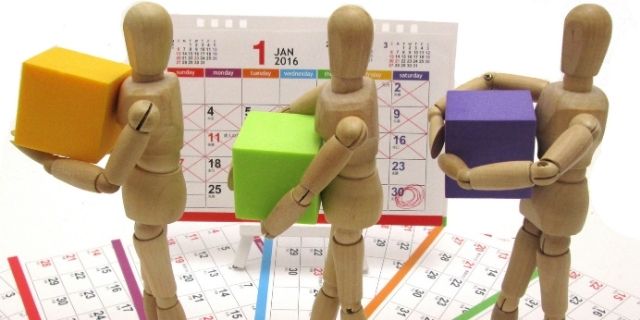 A month before the move is also the time to inform the office from where you might be getting some monthly subscription of newsletters, magazines etc. Shoot a written mail to them to either discontinue your subscription or continue at your new address.
15) Tell Your Daily Supplies Vendors
Tell your newspaper vendor, milk supplier, grocer or just any other persons who serve you without any paperwork. Talk to them in person, thank them for their association with you and inform them about your relocating to a new address. If you are
moving locally
, the grocer or newspaper vendor can continue supplying at your new address if they serve there. But if you are
moving long distance
or out of the state, it is time to say a warm goodbye. Do not forget to settle any pending dues.
16) Return the Items You Owe to Anybody
You should press your mind to recollect if any dues towards any neighbor or friend circle here are pending against you. It may tumble out that you borrowed, lent certain items or money to the people around. Settle such issues before you move out.
17) Book Babysitter for Moving Day
If having small children at home, it is evident you will be too occupied to tend to them on your moving day. Moreover, the kid(s) will be baffled to see the cacophony in your home on the moving day. 30 days before your move is also the right time to book a nanny/babysitter for the day.
Similarly, plan to arrange for the care of your pets(s) on the moving day. Also make necessary arrangements of their transportation on the moving day. Keep in touch with Moversfolder.com for newer updates on fuss-free moving strategies and valuable insights on keeping your moves delightful as well as cost-efficient.