What Should I Do 2 Weeks Before Moving
It's only two weeks left for your move. You probably have a moving binder and moving checklist by now to ensure your move goes smoothly. From packing all your belongings including an essential kit to forwarding all your mails, here's a list of all the important tasks that you need to finish this week.

Confirm All Details with your Movers
Begin with confirming your moving date with your hiring movers. By now, you probably have a clear idea about all the stuff you are moving and all the moving services that you require. So, inform your movers regarding any changes in your inventory list or any service requirements, so moving quotes can be revised accordingly and you can save yourself from any last-minute surprises on moving day.
Pack Essential Kit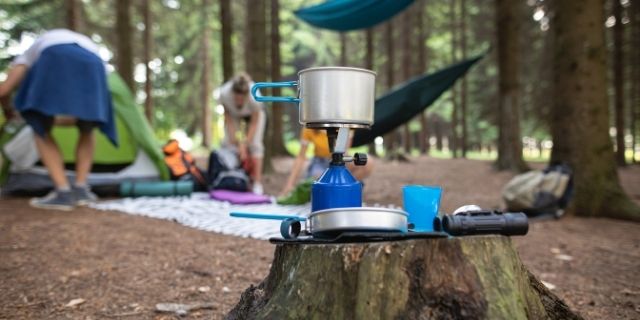 Whether you are
moving locally
or
long distance
, things are usually a bit crazy when you reach your new home. So, make sure you pack an essential kit which contains all the items that you might need in the first days of your home. This kit should include keys, a basic first aid kit, chargers for your essential electronics, such as your phone, laptop, and tablet, an extra change of clothing including your sleepwear and inner wears, toiletries, basic cleaning supplies, enough plates, utensils, and cups and any medicine that you take daily.
Notify Utilities Company
When it comes to moving, remember planning early will get your utilities on time. So, start your transfer process two weeks before the move so that you will have enough time for any in-person appointments that might be required for transfer of your utilities. These utilities include electricity, gas, internet, water, TV, internet and any other such services. So, visit each company's website to understand how to transfer your utilities online or call them to schedule your set up or your shut-off and set-up appointments.
Schedule your Mailing Address Change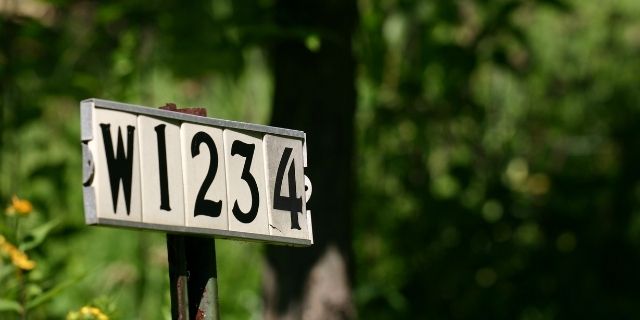 You can change your address 2 weeks before you move out or right after you move into your new home. But to avoid losing any important mails, it is advised to change it before the move. You can change your address with the
United States Postal Service
(USPS) online or by phone or by mail or by even visiting your local post office. Lastly, don't forget to notify anyone who sends you regular mail like your insurance companies, magazines, credit card companies, etc.
Start or Continue Packing
By now you probably have decluttered and sorted out all your belongings. So, begin packing items like your off-season clothes, books, and other items that you won't use before moving. Start packing room by room every day. It's easy to get exhausted and feel worn out, so try to do just a little bit each day. Your moving day will be so much easier if all the boxes are properly packed, sealed and labelled before the movers arrive.
Label Each Box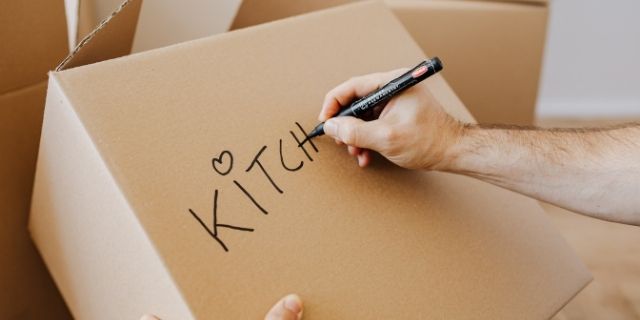 The importance of Labelling is often underestimated, but if you desire a hassle-free unpacking, then you definitely shouldn't ignore it. While you are packing, be sure to label all the boxes as you go. Mark all the content of the box in the label. You can use a colour code system or a number system to organise your boxes. Don't forget to make FRAGILE, THIS SIDE UP, LOAD LAST on relevant boxes, so your movers know how to handle these boxes.
Prepare your Car for Travel
If you are planning to move long distance by car, then make sure your car is road-ready. Take your car to get serviced before embarking on a road trip. Make sure to do all the important checks like fluid levels, tire pressure, brakes - the works.
Make Arrangements for your Kids & Pets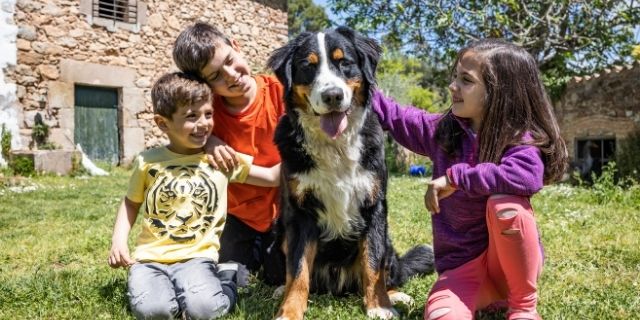 Moving can be stressful for your children, not to forget both your kids and pets can get hurt if they are running around the house during the move. So, it is wise that both your children and pets are out of the house completely on moving day. So, if you have friends or relatives, you can make arrangements with them or arrange a babysitter for moving day.
Enlist Professionals with the Help of Moversfolder.com
Just two weeks are left for your move. Now is the time, don't be shy and ask for help, no matter whether it is from your friends or relatives or professionals. So, if you are finding packing overwhelming, hire professional packers or if you think you won't be able to manage cleaning your home for the next tenants, then hire professional cleaners. From professional
movers for hire
to packers to various other moving services, find them all at Moversfolder.com with just a few clicks.