What is the First Thing To Do When Moving To A New State?
Moving to a new state is an incredible way to start a fresh chapter in your life. So, no matter whether you are moving for personal or professional reasons, you want to be sure that you are emotionally prepared so that the move goes smoothly and this new chapter of your life, starts off on the right foot. Moving interstate is both exciting and challenging, so it's wise to follow a few common-sense tips that will help you understand how you should begin and what is the first thing you should do when moving to a new state.

Stay Calm
Just thinking about moving to a new state can soar your stress levels, especially if you don't know anybody in your new city. So, the first thing you need to do is take a deep breath and stop panicking. Also, try things like regular workouts and meditation to keep your mind calm and compose your thoughts to plan a successful move and a better life in the new state.
Research about your New City and State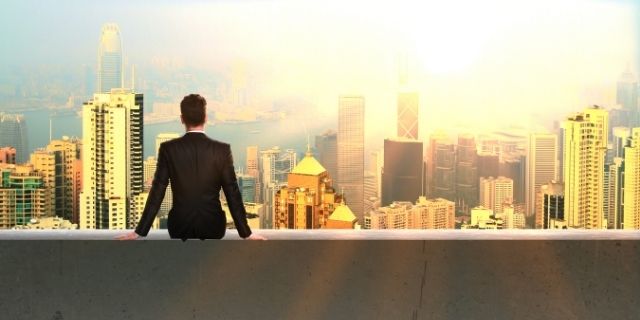 Before moving to another state
, it is very important to research and learn about the city you are moving to, if possible, try to make at least one trip to get a feel for the location and to check out neighborhoods. You can also research online and gain plenty of information about your new city and state from review sites. Getting familiar with your new location will make you more confident about your move and reduce your stress.
Search for a Safe Place to Live in your New City
Another thing you need to plan before your move is to find a place to live in the new city. If you don't know anything about the new city, then consider hiring a reliable real estate agent who can help you find a safe and budget-friendly rental place to live in. A knowledgeable realtor knows the ins and out of the market and can even help you with all legalities and paperwork.
Make your Best Moving Plan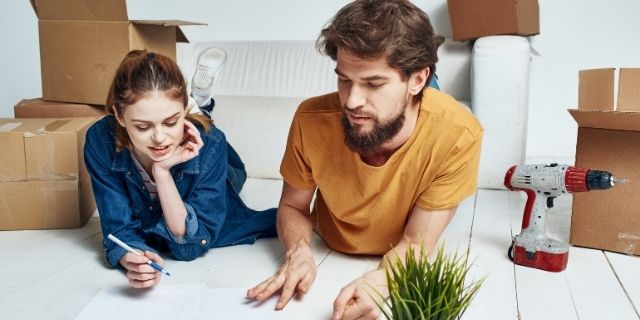 For a successful interstate move, it is imperative that you make a complete master plan for your move. This plan will preliminary include how you'll organize your move (a
moving checklist
will help you with that) and get an idea of how much money you can spend on your move by analysing your finances. Also, try to come up with a list of all your family and friends who could help you with your interstate move. All these details will help you in making vital decisions down the line.
Budget your Move
The average cost of an interstate move by hiring professional movers is around $4,300 as per
AMSA
(American Moving and Storage Association). No matter what mode of moving you choose, it is important to be prepared for it financially. So, to make a moving budget, begin with listing out all the possible moving expenses, like the cost of hiring movers or
truck rental
, packing services cost, packing material costs etc. Then add a bit of extra amount to it for unexpected
hidden moving costs
. To get an idea of actual moving rates, get free moving quotes from multiple interstate movers and compare them.
Decide between Professional Movers and DIY Moving
The most important question that you need to answer 1in your first stage of planning an interstate move is deciding whether you should go with a DIY move or hire professional movers. Your answer would mainly depend on Cost and convenience. So, once you have your budget in hand, you can quickly decide whether you should go with a DIY move by renting a moving truck or choose professional moving companies to handle your move.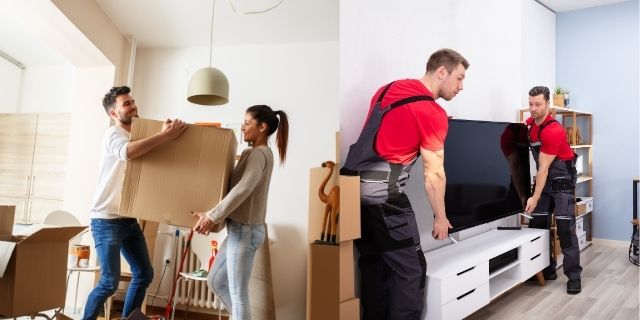 But, remember, you just can't base your decision only on budget. Interstate moves are complicated, so you also need to consider whether you are actually capable of handling such a move. If you take up the project willy-nilly, then you could end up making lots of mistakes and spending double than you initially planned for.
Consider Cheaper Alternative for your Out of State Move
Truck Rentals and Professional interstate movers are not your only option for an out of state move. For starters, you can also consider renting a moving container which can also double as temporary storage containers. Renting them for an interstate move may cost you anywhere from $2,000 to $3,000 per month. You can also consider freight trailers or shipping your items (if you don't have any heavy furniture items).
Easily Plan & Manage your Move With Moversfolder!
Reliable moving companies can assist in your move, right from packing to doing all the heavy lifting to taking care of all aspects of your move. But how do you know if the interstate movers you are considering for your job are trustworthy and competent enough to handle the job? Visit Moversfolder.com and compare multiple companies based on their
online moving quotes
. This way you can be sure that the mover you choose is the best in terms of service, quality and price.