Free Moving Quotes:
1-866-288-3285
What Are the Pros and Cons of Hiring Full Service Movers?
When moving a house to a new location, there are multiple decisions that have to be made and a lot of work that needs to be done in order to have a successful and stress-free move.The very first decision you need to make is whether you should hire a moving company or not. If you decide to hire a mover to get your belongings to your new home, then the next thing you need to figure out is whether you want to hire partial or full service movers to handle your move. If you are moving for the first time or considering hiring full service movers for your upcoming move.

Here are a few great reasons that will explain why you should hire a full service mover to handle your move:

1. Packing Boxes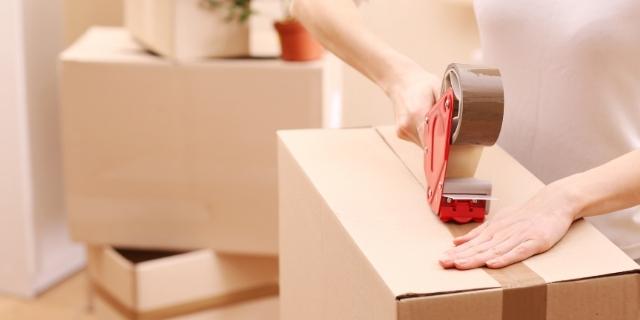 Packing your household items is a tedious and time-consuming task. When you hire full service movers, they will take care of this chore for you. You just have to sit back and relax. They will come and pack your entire house on moving day. They are well aware of how to handle every belonging with proper care and make sure everything, even antiques, or other valuables are properly packed to ensure nothing is damaged during transport from your current place to your destination. They have proper packing training, so they will pack your entire house quickly and efficiently. If you are keen to know what all stuff, movers pack for you, then check out this guide to
know what all stuff movers pack for you
.
2. Relieving Stress
Moving is not at all a relaxing endeavour, it is extremely hectic and stressful. In fact, some people say it is the most stressful event of life. Majority of people claim that hiring full service movers is a perfect way to alleviate the moving stress. Letting do them every moving task starting from packing to loading then unpacking too, will take the burden from your shoulders. With full service movers, you don't have to worry about finishing any moving tasks, as these professionals relieve your moving stress.
3. Saving Time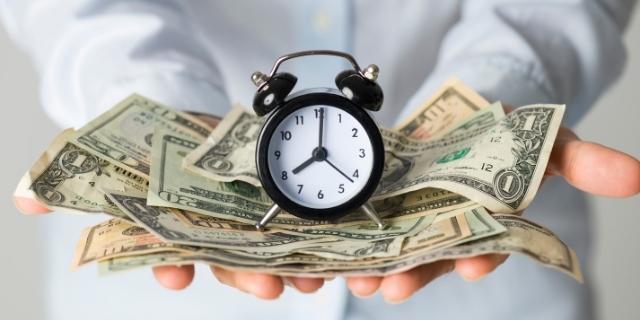 Whether you are moving for any specific reason or for a new job, it is natural that you need to expend time in the moving process. Hiring full service movers may add extra cost to your move, but they are beneficial because they will save your time and pack and unload your belongings in less time than you would have needed to do it yourself. When you consider the big picture, full service movers are well worth the extra moving costs.
4. Storing Items
If you are in a situation, where you need to be out of your current location before you get your new place ready to live, then you may be looking for a perfect place where you can keep your belongings safe. Full service moving companies can store your items, by adding extra charges in your moving quotes. Storage service, whether for a short duration or long time, is one of the additional services that you can avail from the movers. Your full service movers will still pack your belongings and load them into the truck, however, rather than taking them to your new location, they will take it to their storage facility until your new location is ready to move.
5. Protecting Assets
Full service movers can provide you with multiple coverage options for your belongings. There are different options available for both local and the long distance move. So always check whether each option of coverage is discussed with you by the moving company. Moversfolder.com can help you by providing you with every detail and tips about liability and coverage options so that you can protect your valuables.
6. Providing Safety
The last thing you would expect is an injury at the time of moving. Professional movers are experts in handling bulky furniture and know how to take safety precautions. They are skilled professionals who know how to manoeuvre stairs and narrow spaces and how to pack, move and load your belongings with the necessary equipment.
Check our moving tip about
5 Essential Tips for Moving Heavy Furniture Safely
.
7. Providing Materials
When you hire professional full service movers, you don't have to buy any packing material or any other staff involved in your moving process. The moving companies will get their own packing materials like bubble wrap, moving boxes of different sizes, packing tape and everything else that may be needed to get your belongings to reach your destination safely. Not just packing, professional packers also label each moving box meticulously, so that all boxes can be handled, moved and unpacked in an organised way.
Check out this informative moving tip:
What Packing Services and Material Offered by Movers?
Now Let's Have a Look at the Negative Sides of Hiring Full Service Movers?
So far, there are no negative aspects of
hiring a moving company
. The only thing that could pose a problem is the financial aspect of hiring professionals. Although, full service movers are quite expensive as compared to partial job movers. Now, you would probably opt for more than one moving service from your movers. This means you would be paying extras for each additional service which is not going to be a cheap endeavour. With full service movers, you pay a fixed quoted amount as per the binding estimate, since all services are inclusive.
If you are worried about your moving costs and want to know
how much does it cost to move
, then always get at least three moving company quotes from different full service moving companies to have a better idea about how much you will be spending for your upcoming move. To understand the quotes and effectively compare them, know all the factors that affect your moving costs and learn
how moving costs can be reduced
. Lastly, remember the money you will spend on your move by hiring movers will pay off as soon as you reach your destination, stress-free and well-rested.
Get free Moving Quotes from Pro' Movers, Compare & Save!
At Moversfolder.com, we will assist you in finding top-notch movers who will compete for your moving job. Simply fill an online quote requisition form with the general details of your move and get free
moving quotes online
from different movers to choose the best that meets your unique moving needs. Also, before finalizing your movers, we recommend you to educate yourself with our
expert moving tips
and advice on
how to choose a mover
for your local or long distance moving needs.