What Are the Best Tips for Residential Moving?
Ah, the moving. First, the exciting part. You and your family are all set to have a new home, a new neighborhood and altogether a new place to explore. A new house also means a fresh opportunity to redo your decor and restart life afresh. But there are some pitfalls too which might encounter in the form of a shaken budget, inability to adjust, documentation issues, job concerns and effects on children's schooling.

Thus, there are suggestions based on research and previous experiences that ought to be given a thought to make your residential move as hassle-free as possible.

Plan your Move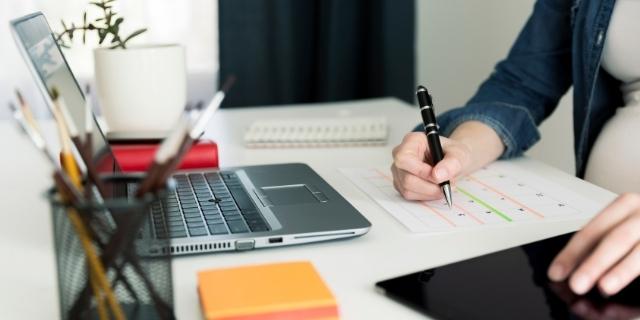 When you have worked out that you will have to move anytime soon, just make up your mind and get yourself and your family psychologically prepared for uprooting and resetting. Unplanned moves can be traumatic experiences. Planning has a wider meaning. It includes mental as well as organizational planning. One must be mentally prepared to take up the move and ready to reset life at a new location. Then, one must start organizing the things depending upon the urgency and distance of the move. For detailed insights on planning and organizing a short-distance or
long distance move
, please refer to the specific columns on Moversfolder. Make a calendar and list of things to do.
Remain Calm and Unruffled
One suggestion as you move your home is to remain calm and composed. Though some amount of stress is inevitable, much is avoidable through sensible organization. Focus on one thing at a time and try not to fumble. Stay cool and relaxed and take the help of family wherever required. Seek consultation of those in your circle who recently moved. If costs unsettle you, check our sections on cost-effective ways to move for some suggestions which will help you in saving costs and enable you stay stress-free.
Minimize your Baggage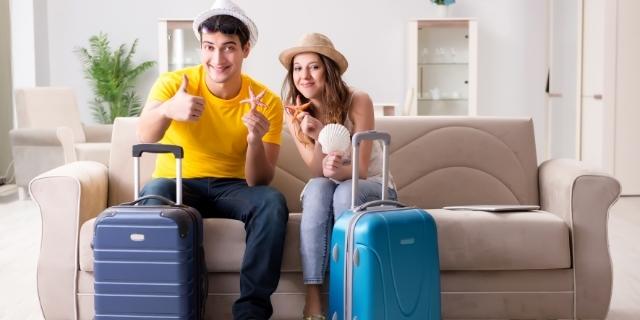 One suggestion for a residential move is to move with as light moving weight as possible. Just look around your household stuff to make sure all items are absolutely essential. There are items which are better not carried along. Such stuff includes broken furniture, useless books, large bedding (which can be disposed-off to buy a new one at a new location), unfit clothes and things which are simply rotting in the store room for years. Try to sell, discard, donate or gift away such items to reduce your moving weight. Moving being quite expensive can be made cost-effective to considerable extent by reducing weight and volume of your stuff.
Get Documentary Obligations Done Prior to Move
Do not let your residential relocation turn into a nightmare for life. In today's era when everything is documented, make sure you update and change your documents according to your new address. The key offices like banks, IRS, insurance and mobile phone service provider, subscriptions, voter registration etc. should be notified about the change of address. If moving cross country, legal and regulatory guidelines become more important and must be taken care of. Check out the moving tip is about the
Cheapest Way To Move Across Country
.
Arrange Good Quality Packing Material
This is significant especially if the move is a long-distance one. Go for good quality packing and securing material like sturdy cardboard boxes, robust quality ropes, quality adhesive tapes etc so as to save your stuff from damages and spilling during transportation. Visit our moving tips section and read
Where Can I Buy Moving Boxes for Cheap
, where you will come across several places to procure affordable moving boxes.
Do Not Delay Booking Movers
During a residential move, it is important to choose your moving company wisely and book them well in time. It is recommended to have moving quotes of a few moving companies for comparative analysis and checking which operators enjoy good rapport with the customers.
An increasing number of movers are getting
free moving quotes
through Moversfolder where pre-verified and licensed moving companies are best accessed. (It is suggested to visit the section hire professional movers on Moversfolder). Book your movers in advance to avoid last minute hassles and price hike. Scroll their website to look for any offers or rebates.
It is extremely important to be wise in picking your movers. Do not let untrustworthy operators drive you and your household. Check credibility of the movers through customer reviews and license, registration and past experience.
Plan your Own Travel in Advance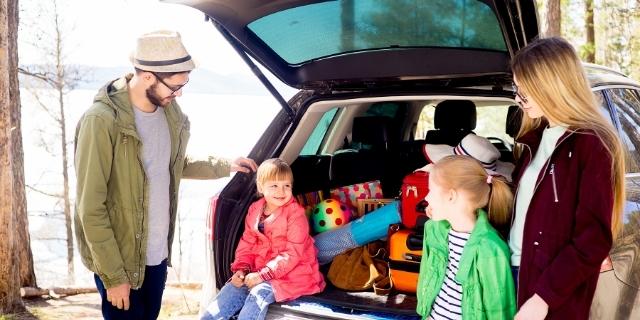 One of the most forgotten parts, your personal travel is important to plan. Do the advance bookings if it is going to be train or plane. If you plan to travel by your own car, ensure the vehicle is in fine running condition.
Visit your New Home Prior to Move
Well, it may not always be possible if the move is a long distance one. It could be a way inconvenient and expensive to undertake the journey if your next location falls in a far-flung state. A video of the outside, inside, from crucial angles, surroundings will be a good idea if your realtor or previous owner of the house obliges to send.
When
moving locally
, it is recommended to visit the house in advance. A prior visit will help you address the maintenance issues if any. You may also like to make your new home child safe or pet safe.
Work Out on School and Workplace at the New Location
It makes no sense if you go to a new location without conducting thorough research on the community, academic facilities and job scenario at the place. Before moving to a new city or state, it is advisable to
research about good schools for your children
and your job prospects so that you do not end up a loser at a totally new place.
Move Cordially and Smilingly
It would not be a good idea if you keep your trusted neighbors in dark about your move. Inform them when you feel suitable and rather arrange to meet them before you bid farewell. Express your gratitude to them for being your neighbors through these years. Invite them to your new place. Settle monetary issues like borrowings, lending and exchanges so that you step out smilingly and light-heartedly. Keep cordiality intact and doors of friendship open.
Also, meet and greet your new neighbors with a smile. Throw a housewarming party if feasible. See the shiny side of moving your residence and be optimistic. Adhere to these suggestions and several relevant articles on
Moversfolder's moving tips
section and enjoy your move.
Learn More Tips & Guides:
Important Tips for Moving With Kids
Tips on How to Move When Your Wife Is Pregnant
How to Cope With Moving Away From Your Family?
Tips to Follow When Moving Into a New Apartment
Decent Ways to Leave Your Neighborhood Before Moving