Free Moving Quotes:
1-866-288-3285
9 Ways to Keep your Sense of Humour when Moving
If you cannot do away with the moving, you can at least make it as effortless as possible. Not just sensible organization which can make your moving amazingly easy, it is your cheerful approach and witty humour too which can help you sail through it joyously. Remember, there is nothing like exhibiting a good sense of humor which can make your move a fun, a cherished memory and an opportunity to learn even.
Humour? That too on the moving day? Impossible, many among us may think as moving is often enough to drive us up the wall.  But, yes, you heard it right. A good dose of humor is possible on moving day. And so possible is to turn your moving into a fun-filled exercise. Here is the how.
1. Organize with Quirky Labels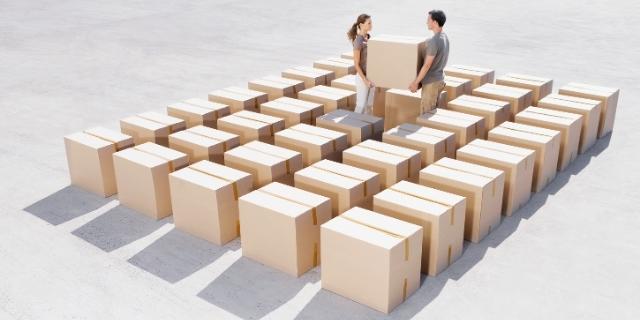 You will love it. The kids will be all excited to join the exercise of organizing and segregating your household stuff if you opt to turn the event into a creative workshop. Make funny packing's like large balls which the kids will love to roll over. Label with quirky tags instead the boring routine ones. Like changing 'kitchen items' to 'crook cook ', your wife's clothes as 'the queen's closet' or just washroom essentials as 'shower power'. These are funny names for just some of the basic boxes. You can come up with many more.
2. Pack Like a Crazy Team
Involve all of your family members in the packing exercise. Let the kids pack and roll their stuff under your supervision. Let them decorate their boxes as they wish. Let their creative juices flow freely as they do the doodles and graffiti on the cardboard boxes. The best packer can even walk away with some prize. The elders too can do the packing in a light hearted manner, singing and crooning some soft tunes.
3. Talk and Laugh while Packing
Packing with frowns on your face will not speed it up. However, talking out and allowing you hearty laughs while packing will certainly make it an easy looking task, if not fast. You will not feel the burden and will be surprised to know how much work is done in less time. You will not feel exhausted as you would have been if there were no guffaws.
4. Let there be Colorful Baggage
There is no rule to make your bags like boring bundles only. Summon your creativity and let your bags be done like large balls, teddy bears or just any quirky figures that turn the atmosphere amusing. Write funny captions or inspiration lines. Let even movers split into laughs as they pick your bags up.
5. Put Some Funky Clothes on the Moving Day
How about getting ready on the moving day just like a picnic? Nobody in the city will mind it. Dress like going out to have a fun time. The kids can copy you with their funkiest outfits. You will enjoy the transition better. But yes, don't overdo it as you will not love to land among your new neighbors like clowns. Just keep the things lighter but sober. Greet your neighbor before they greet you. They will be moved by your warm-heartedness and will reciprocate with friendliness too.
6. Surprise your Movers with Amusing Gestures
If you can get the name of your moving professional through any means, surprise him by greeting like "Hey Mac, ready for the show?" or "Hi, John! Let's set out to the next planet" or "Let's lift this white elephant, Paul" as you put your hands to the large sofa.
Your mover will instantly get the cue they are going to have a wonderful time and experience with you. No wonder they will give better service and won't mind serving a bit extra.
7. Play your Favorite Tune During Travel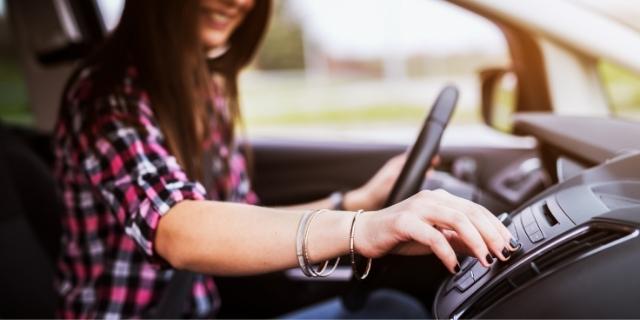 The time will seem to fly and your anxieties will be thrown out of the window if you, instead of driving grouchy faced, make it a play some drive. Switch on to your favorite tunes or just hum and sing.
8. Display Head Turning Message on your Car
Just like the newly wedded couples flaunt the "Just Married" tag on their prized vehicle, you go with the "Just Moving" or "Just Moved".  Some balloons will further accentuate the uniqueness of your vehicle. Believe it, in addition to giving you a new high, your car will go spilling laughter on the road. People on the road will turn their heads to your car and find it a source of free entertainment.
9. Concentrate on Positives
Moving to a new state
and city may be associated with some unforeseen circumstances but do not let those forebodings weigh heavily on you. Concentrate on the positive side instead. Think of your move as a lifetime opportunity to get the feel of a new culture, make new friends and mix with a new community.
Also, take your relocation to be a new platform to perform better on academic as well as professional grounds. Such positive and optimistic thoughts will take away the unnecessary stress off your mind and make your move a lighter and fruitful one.
Stay tuned to Moversfolder.com for some real-life nuggets concerned with moving and relocation. We have a thorough research strategy to bring the
best moving tips
and positive elements in moving. Keep reading and help other moving customers stay motivated.
READ MORE USEFUL MOVING TIPS BELOW:
What to Write on Moving Boxes?
How to Cope with an Unexpected Move?
How Far in Advance Should you Plan a Move?