Top Ways to Save Money on Your Move
Moving is a pricey endeavor. Once you add up all the cost related with moving, like hiring
professional movers
, or renting moving trucks, housing deposits, and other miscellaneous fees, you will agree that moving is pretty expensive. Not to forget there are plenty of other costs once you have moved, like setting up utilities in your new home or replacing spices and cleaning supplies which you tossed out while moving. It is no wonder that we are all looking for ways to save a few bucks while moving. So keep reading to find a few top ways to save money on your move.
Selecting the Best Moving Company
Whether you are moving locally or long distance, before choosing a mover for your move, make sure to do your homework. It is as simple as getting on a computer and looking around. If you are moving for the first time, begin with learning
how to choose a moving company
for your upcoming relocation.
The internet is a great way to help find the right movers for your job. You can go to the BBB (Better Business Bureau) website or trusted online moving platforms like Moversfolder.com (who works with only licensed and insured moving companies) can be good ways to find professional local or long distance movers near you. Any mover that is accredited reputed moving organizations like the
BBB
or
AMSA
(American Moving and Storage Association) are safe bets. Movers that values their reputation maintains these accredations.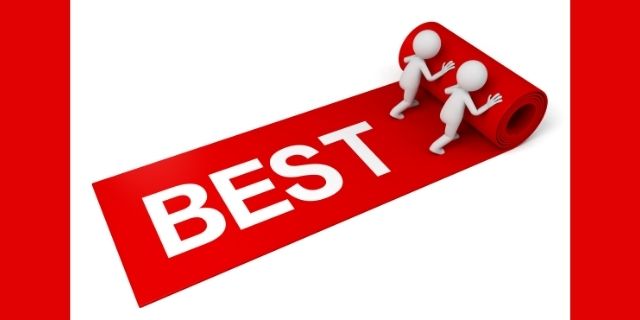 Furthermore, every moving company has to have a US-DoT to perform a long distance  and interstate move, this license issued by the United States Department of Transportation. You can visit the US-DoT Website, and verify the license number provided by the mover. In case of local movers, they should have local state MC/RR/ICC license number. Learn more about US-DoT License And BBB Ratings before moving ahead.
Getting the Best Moving Quotes
To know how much does it cost to move, simply fill up your basic moving requirement at Moversfolder.com and get instant free moving quotes online from the best moving companies who cater to your needs. Compare these quotes on the basis of rates, services offered, terms and conditions. You can also check customer reviews which will further help you in comparing them.

Once you shortlist the movers that match your needs and budget, contact them for in-home inspection of your belongings. Make sure to explain all your moving needs and then ask them to provide binding estimates in writing. While interviewing them, let them know you will be contacting a few other movers, and that budget is important. When movers know they are competing with other movers, they will probably give you the best rates and pricing to get your business. Once you get the final quotes, make sure it includes a list of items to be moved, along with access descriptions of each location.
Bad Estimates and Surprise Moving Costs
It is important that a moving company should have all the details about your move, which includes long carries and stairs or elevator. You will be unhappy when you receive one moving quote and then you get a higher bill at the end of your move because you forgot to mention that there were stairs at the destination etc. So make sure and try to avoid the hidden moving costs. The two most important factors for accurate
moving company quotes
are: The list of items being moved, and the access at each location – for example, single story home vs. 10th floor apartment – certainly the apartment move will take far longer than the single family home move.
If your move is small you can often get your quote by phone or email. Be absolutely certain to give the mover a complete and thorough list of items to be moved. Give it to them in writing, preferably by email. Don't be vague by saying only "contents of 1-bedroom apartment". Be specific with a list of items within the apartment, including small items such as lamps, pictures, boxes, etc.. This will minimize the chance of unpleasant additional costs on moving day. If you have a move bigger than 2 bedrooms it is essential that you have the moving company estimator come to your house and give you a binding estimate in writing, detailing and listing everything that needs to be moved. This is very important because your moving price is based on your household items. Make sure not to leave out small items hiding in the closet.
Negotiate your Moving Date for Better Rates
The day of the week or day of the month you choose to move can often have an impact on your movers rates. Summers are considered as peak season for moving industry. As for days, weekends are usually high demand days for movers. Also, the last few days of each month and the first days of each month tend to be higher demand for movers. On such days, movers have less incentive to give you discounts since they know they will be busy. On the other hand, if you are able to schedule your move during lesser demand times, you may be able to negotiate lower rates. Many movers actually give discounts if you choose to move between Mondays to Thursdays, or during the middle of each month.
Save on Packing Materials like Papers, Boxes and Tape
One among the top ways to save money on a move is to look for inexpensive packing materials. The least expensive and fastest way to find moving boxes is Home Depot and Lowe's Home Improvement. These stores over time have even created centers catering to people who are looking to move. You can even find packing materials at the same price as moving companies do.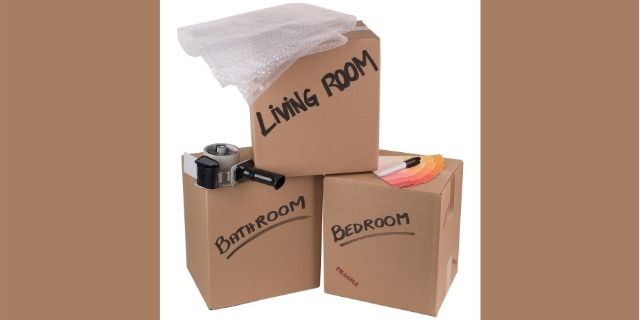 Now, if you are looking for even cheaper or free boxes then there are other options. Try going to Craigslist for your area and search for "free moving boxes". You'll be surprised how many sources there are. Another place to find free moving boxes is to look for someone that is moving into your neighborhood. Introduce yourself and offer to take away their used moving boxes for free.


Another source to consider for cheap moving boxes is your local recycling center. They may sell you a carload or vanload of boxes by weight instead of by the box. And yet another source? When you see the guys driving around in their pickup trucks loaded with cardboard stacked 15 feet high, flag them down and offer to pay them $20 for some boxes. You may get as many as 50-100 boxes for this price, because it's more than the recycling center will give them.
Using Partial Moving Services will Save you Money
Long distance movers
charges are based on the weight of your shipment, the distance of your move and additional moving services you may need. They usually provide you an all inclusive quotes. Local movers, on the other hand, generally charge on an hourly basis, so anything you can do yourself will save money. This includes tasks such as dismantling and reassembling beds, and taking care of any connections and reconnections of appliances such as washers or dryers or refrigerator. 
Another way to save with
local movers
is a "large items only" type move. This will definitely save money, but then you will need to move the smaller items such as lamps, pictures, boxes, etc. by yourself. Another way to save money is to self pack and  have all the boxes ready to go for the movers in the garage. Not only does it clear out the house but it makes it quick and easy to load them on the truck. At the destination you can have the mover place the boxes in the garage, which you can then unpack at your leisure. This can make both your local or long distance move quick and effective. However, it may not be for everyone as it is hard work but it can surely save you some bucks.
These are just a few areas where you can save when you are moving. But with proper planning and preparation and a willingness to do some of the work yourself, your savings can be significant.