Top 7 Packing Mistakes to Avoid When Moving
How much diligence you might be during your moving tasks, there can still be missteps. Packing your household stuff while moving is notoriously annoying. The very thought of getting your stuff all bundled up is enough to give you jitters. Hence the fumbling. And soon follow the mistakes. The key advice is not to get panicky even when something awry has happened. There are always ways to set things right. Here is a quick list of seven common packing errors and ways to avoid and rectify them.

1) Lack of Organisation
A lack of proper organization is something people always pay for. Many families consider packing to be just bundling up the household stuff and loading in the truck. This results in many things getting out of control, some items lost and broken, wastage of time, energy and money and, of course, unwarranted arguments. It is not uncommon to see people packing their household stuff in a haphazard manner without giving two hoots to systematized packing and labeling. No wonder they are found fumbling for their essential items after they unpack. Many items are seen tumbling out of unthinkable boxes after so many weeks, even months and still many are damaged.
What to do:
Organization is the only remedy to ensure a flawless packing and an efficient move.
Make a calendar of date wise tasks to be done till the day of move.
Start packing well in time. (Please read our column How Far in Advance Should you Plan A Move).
Pack the essential things like kitchenware and toiletries in the end. Organization keeps things handy and you stress free.
Label the boxes. Not labeling the boxes and cartons will up the confusion while you unpack.
Let similar utility things be in the same boxes.
2) Doing It All Alone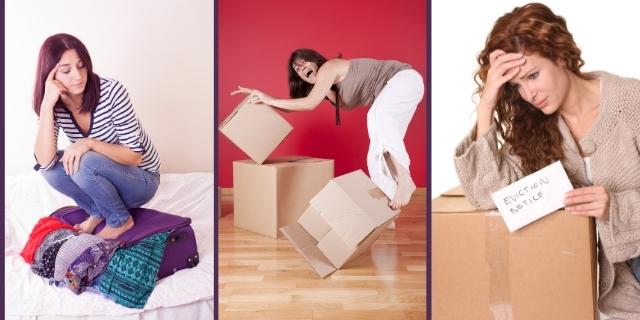 This is yet another mistake people tend to make when they don the responsibility on their two shoulders alone. Little do they know that packing a family stuff is a joint responsibility and is done best with shared efforts. One person cannot remember each and every thing. Thus, he is more prone to fumbling and forgetting the crucial things which may cause gross inconvenience later.
What to do:
Involve, involve and involve others. Rules and advantages of teamwork apply here.
Inform your family about the move and seek their opinions. They will be happy to help.
Even if you are not living with your family, it is recommended to accept voluntary help from friends and neighbor. If nothing is available, hire professional movers who are expert in safe packing.
Divide the work. Let all sit together and plan the move. Let someone make a calendar and assign different rooms to different family members. Let kids pack their books and toys.
3) Ignoring the Quality of Packing Material
This is yet another common misconception that the quality of packing material does not matter as it is a one-time game. Of course, it may be a matter of a few hours only but has a long way to ensure a safe and cost-efficient move. Substandard materials of boxes and adhesive tapes can give in resulting in your cherished items dropping off on the floors.
What to do:
Go for good quality packing boxes. Cartons are best recommended. See the sturdiness of boxes especially those which will be carrying expensive or heavy stuff like pianos and aquariums.
Ensure extra safety by lining the bottoms of boxes with good adhesive tape. If you doubt the robustness of a box, you should tape it all around from outside too.
Do not undervalue the quality of tape. Sometimes it takes just a side to come off to make the box rip apart.
Can you ignore the quality of ropes and strapping bands even? Do not take chances with the quality of ropes and securing bands. Just think if one snaps while securing your dressing mirror box to the sides of the truck.
4) Not Hiring Professional Movers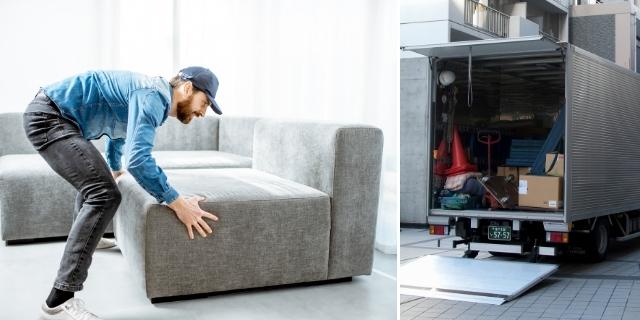 Professional movers do not come for free, that's true. But they are worth it. The only precaution is to pick them from authorised sources (you can visit the section to
hire professional movers
on Moversfolder.com). Select your moving company wisely and hand them over your packing tasks. They are quite efficient in safe packing, loading and come up with their own packing material.

What to do:
Do not fall for movers who quote exceptionally cheaper rates. Check for their reviews and previous experience.
Select your moving company from a reliable source only like Moversfolder.com whose proposals are always pre verified and trustworthy.
Be watchful of the red flags and anything dubious about the movers. The common can be over eagerness to pick your household stuff and surprisingly lower rates.
5) Putting off Packing to the Last Minute
There are many people who do not take packing seriously and consider it to be something which can be done hurriedly within a day. That is one such blunder which costs in the form of missed deadlines and gross nervousness. In extreme cases, this might also lead to lost items, damaged things and undesirable arguments with the movers.
What to do:
Start packing in time depending upon the distance of your move and size of your move. A cross country move might even require a year long planning. Packing has to start accordingly. (To Learn More, Read here
how to organize a long distance move
).
6) Carrying More Than Required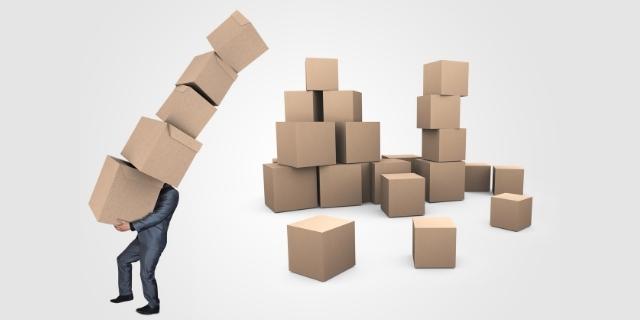 Discard the stuff you will not need at the new place. This helps to reduce your avoidable stuff. A scattered and oversize of your moving stuff will make you nervous, make your packing far more cumbersome and will take unnecessary time to manage.
What to do:
Always pare your belongings and make an inventory of only those possessions which can not be left behind. Do away with the unusable/unnecessary stuff by selling, donating or simply tossing.
7) Ignoring Climatic Conditions of the New Place
It is yet another common slip while packing. People simply do not research about the place they are relocating to. Packing not as per the climatic conditions of the next destination might have repercussions. For example, if you pack your edible stuff ignoring the warm conditions of your relocation, this may result in spoiling and spilling of the stuff affecting other stuff also.
What to do:
Spare a moment to research about the temperature and humidity of the new place. Pack only such stuff which will withstand the weather conditions of your next destination. Do not give movers a chance to refuse the stuff which cannot be transported like perishable food and corrosive materials.
Educate Yourself More with Our Packing & Moving Tips:
How to Pack Jewelry for Moving
Top 10 Packing Tips When Moving
Practical Packing Hacks for Easy Moving
How to Unpack and Organize After Moving
What Should I Pack First When Moving?
What Packing Services and Material is Offered by Movers?
How to Pack & Hire Movers When Managing Last-Minute Move?