Tips to Follow when Moving into a New Apartment
Moving to a new apartment can be exciting when done right. No matter whether you are selling your old apartment or signing a lease, you would probably be looking forward to decorating and designing the new apartment that represents you. However, before you pack your belongings, you must know moving to an apartment comes with many responsibilities.

With this simple guide, we are providing you with a few essential tips for moving to an apartment along with a list of things that you require to do to make your apartment look like a home.

1) Apply a Fresh Paint Coat of your Choice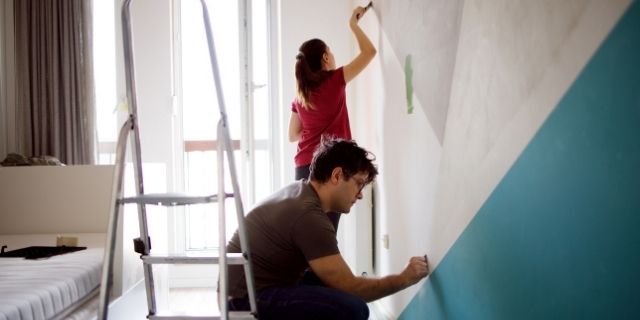 You can easily personalize your new apartment with a fresh coat of paint to the walls. In case you are moving to a rented apartment, then don't forget to ask your landlord before you get the walls painted. Another way to add beauty to your walls is to apply wallpapers, which are easy to use- you only need to peel and stick them on the walls. Since you can anytime remove the wallpaper, many landlords usually don't have any problems with it. But just to be sure, make sure you talk to them first.
2) Check your Mail Box Number

Does your new apartment have a community mail inbox where you would need to go and take your mails? Does your apartment have its own separated mailbox slot outside? If a mailbox guy needs to put all mails outside your home, then definitely you would need a P.O Box. Find out what applies to you and make appropriate arrangements for the same.
3) Get Utilities Fixed Before Moving In

When you are moving to a new apartment, make sure you set up your utilities before you move. Call all your utility providers a week before you move for scheduling the installation date and timings. Utilities such as sewer, water, gas, electricity are essential which needs to be in working order from the day you move in. Other utilities like cable and internet and many others can get installed a little later. But the basic essential utilities are required from the moment you move to a new apartment, so make sure you have all the basic setups before you relocate.
4) Decorate & Organize Well

Do you want to keep your new apartment neat and clean? Do you want to make a good impression on your friends and relatives? If yes, then make your apartment look more attractive, by sprucing up your apartment's entry with a shoe rack, bookshelves, wall hooks, umbrella stands and more. By doing this, you will have an impressive entry.
5) Keep Essential Cleaning Items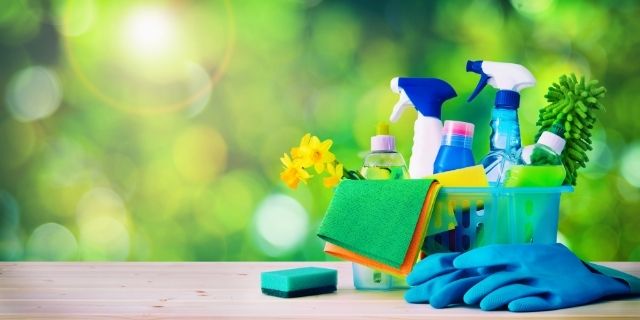 Before you move your belongings and
move furniture
to your new apartment, it is important to give your apartment a good clean. Ensure you vacuum, mope, and remove dust from every corner of the apartment thoroughly. Also clean bathrooms with toilet cleaners. While you purchase cleaning supplies, don't forget to get disinfectants, bin bags and glass cleaners.
6) Keep an Extra Set of Keys
It is a wise decision to get an extra set of keys for your apartment. There could be some days when you tend to forget your keys in your office, so it is always better to give an extra set of keys to your neighbors or friends for emergencies.
7) Set New Furniture as per New Dimensions

As you are moving to a new apartment, so you may have different measurements as compared to your current home or apartment. So before you move, measure every room and check whether your old furniture will fit there or not. Many people who move to a new apartment are likely to buy a basic set of furniture according to the new layout. If you are tight on budget, then you can sell off your old furniture and get a new one. Couch and bed are essential, so buy them first and other furniture items can be taken care of later.
8) Get Extra Sheets and Towels
If you are not a person who does laundry every day, then make sure you get extra sheets and towels ready with you. By doing this, you can avoid washing them over and again.
9) Meet your Neighbors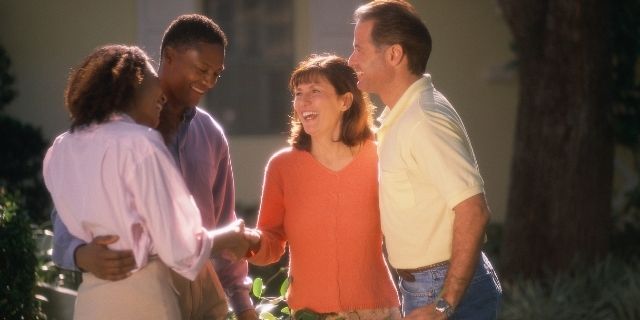 Apartments mean you are living closer to other apartments. To have a pleasant experience, it is not a bad idea to introduce yourself to your neighbors before you move. It will help you to make new friends and neighbors will like this gesture.
10) Get Serviced or Replace Smoke Detector Batteries
The moment you move in, don't forget to replace the smoke detector batteries. It is a smart thing to do and it will help you to avoid unexpected chirping off smoke detectors.
11) Keep a Toolbox

A toolbox is important if you are moving to a new apartment, a toolbox comprises a screwdriver, hammer and wrenches. And undoubtedly, you would require a toolbox to hang your wall clock or other decor items, to put together furniture, etc. So, if you don't have a toolbox, you must get one before you move. Get a small and portable toolbox as per your comfort and convenience.
12) Update your Physical Mailing Address
When you are shifting to your new apartment, don't forget to inform your bank about your new address. It is important to change your credit card's billing address along with updating the new address with your bank as soon as possible. To ensure you get mails regularly, change your address in all your financial institutions.
13) Know your Trash Pick up Days with Neighbors

We all know that trash pick up days vary from city to city, so it is a good idea to ask your neighbors about trash pick up day or you can even call the sanitation department to know the trash pickup day.
14) Explore your Neighborhood
Move out of your apartment and explore your neighborhood. Walk or drive around the area to get a great sense of where you are and what are your new surroundings. This will help you know about your nearby grocery stores, parks, hospitals, pharmacies and more. The more you will discover about your neighborhood, the sooner you will adjust in new surroundings.
Educate Yourself & Choose the Right Movers Using Moversfolder.com
If you are wondering how to start your moving process to a new apartment, then Moversfolder.com can help you
find the best movers
near you within minutes along with making sure you get the best deals from them. What's more, you even get access to plenty of
moving tips and tricks
that will make your move easier.