Tips on How to Move when your Wife is Pregnant
Isn't it scary when you think about how you can survive a moving day when your wife is pregnant? While it is not impossible to move in such conditions, it certainly needs some preparations and precautions to make sure your wife and baby are safe during the moving process. Although moving is a hectic and tiring job, you can still manage the move, all you must do is follow tips to make your move go smoothly.

The best person who can give you great tips on this are doctors, moving companies and real moms. They can guide you right on how to move when your wife is pregnant to make sure your move is smooth and your wife is also in perfect shape.

1 - Talk to your Wife's Doctor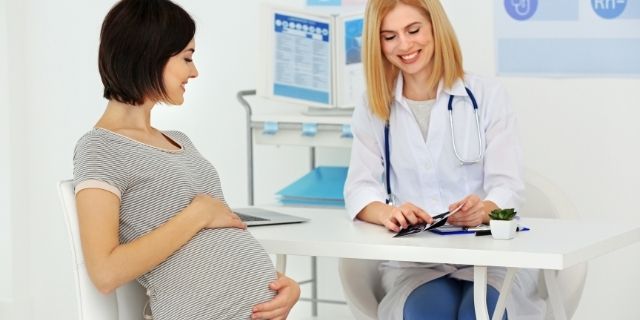 Before you plan to move, it is always better to consult your doctor before your wife picks up a single box for packing. They are the right person who will tell whether travelling for your wife is right or not at that moment. If you get a go-ahead then, make sure you don't allow your wife to handle any item that is more than 18 pounds. A pregnant woman who carries stuff for more than an hour puts their health at risk. You should not let your wife carry anything more than any special documents or other valuables like jewellery and more. Remember, any mishappenings or carelessness can put your wife's and baby's life at risk.
2 - Get Help from Others Instead of your Wife
When you plan a move, the bulk of most of the indoor work goes to your wife.  But if your wife is pregnant, you should not ask her for any help.  Just allow her to sit aside and let her instruct movers and monitor how they are working. For other works like packing to decluttering, you must get help from your friends or relatives. If you can't get them, then it is wise to
hire a moving company
to take care of most of your moving tasks.
3 - Pack a Moving Day Kit
As soon as the moving day arrives, you must have a kit ready for your wife. During pregnancy, you know that your wife needs snacks at regular intervals, so packing a few of her favourite snacks is important. Along with snacks, you must pack her medicines, toiletries, and yes, her phone charger. Never forget to put toilet paper, as, during pregnancy, women need to pee a lot of time.
4 - Be Careful on Stairs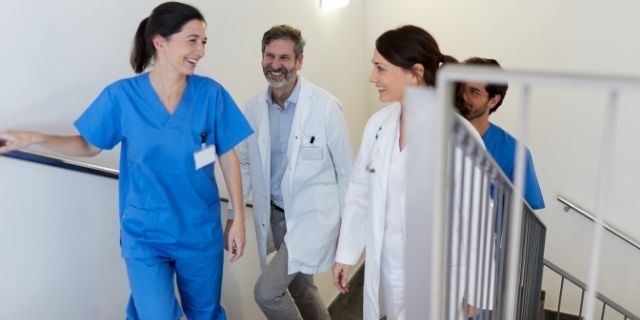 We all know that falling is the scariest and common accident that can take place during pregnancy. So you need to be careful when your wife is moving up and down the stairs. Make sure she doesn't carry any heavy belongings while climbing the stairs. For better grip on stairs, make her wear sports or comfortable shoes to avoid any kind of accidents.
5 - Give your Wife a Lot of Time to Pack
There are a few things that you cannot ask moving companies to pack for you, which you or your wife need to pack yourself. If your wife is unable to rush the packing procedure, then you should not force her to do fast. Give her own time to pack according to her health. She is the best person who can tell you when she is ready to pack or not. If she is not comfortable packing today, then don't worry she will do it tomorrow as per her pace and health.
6 - Make a List and Do Things Accordingly
To ensure you have a smooth move and your pregnant wife does not get loads of work on her head, it is important to make a list of tasks you need to do for your move. It is recommended to make a
moving checklist
and then follow the list to make sure you have a hassle-free move.
7 - Avoid Toxic Chemicals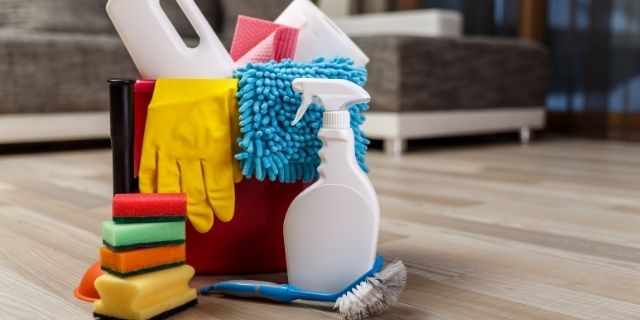 You need to buy some pregnancy-friendly cleaners for your new home, and make sure not to use toxic cleaners as it could affect your wife's health. Avoid paint and glue work or try to finish them before you move.
You can find strategic
moving tips at Moversfolder.com
, Read these articles to know the best ways to
reduce the moving cost
and
top 10 tips for moving safely during COVID-19
.