Free Moving Quotes:
1-866-288-3285
7 Tips for Moving During Fall Season
Whether it's a deliberate decision or coincidence, the fall season is a great time to move. With lower moving rates, lower temperatures, and lower competition, what's not to love about moving during the fall season. However, this season brings out its own challenges. So, no matter whether you are hiring professional movers or attempting a DIY move during this fall season, remember to consider these moving tips for a smooth and successful move.

1. Take Advantage of the Fall
It is quite affordable to move in fall as compared to moving in summer. By the time autumn rolls in, most of your summer work gets cleared, fuel price decreases and there is much more availability of
truck rentals
and moving companies in the fall. There is also a better chance of negotiating and bagging the best deals from full-service moving companies during the fall, thereby giving you a profitable move.
2. Pack for the Season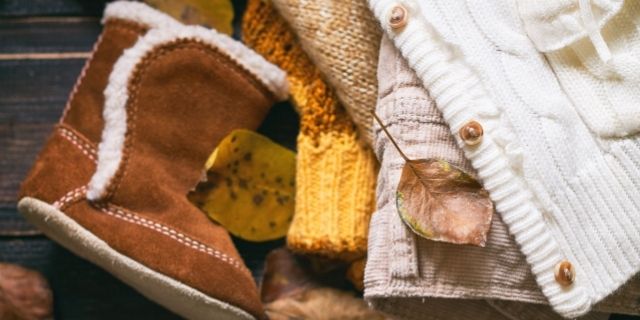 Begin with packing your clothes, sporting gear and other such items that you are not going to need before and after the move. Seasonal items should be packed together so that they can be easily found later when necessary. This includes items like rain boots and raincoats, snow gear, and snow-removal equipment, which you might probably require shortly after you settle into your new place. Keeping them together will save a lot of your time after arrival because you would know where the clothes and gears are placed to tackle the fall and the move too.
3. Unpack Strategy for the Season
Talk to your
hiring movers
and ask them to place items like your sandwich presses, large dutch ovens, and other seasonal dishware in convenient locations like your kitchen or dining room in your new house upon your arrival. This way you don't have to trudge around the house or your garage searching for these items as they will be ready to put into service for the fall season.
4. Utility Setup in Advance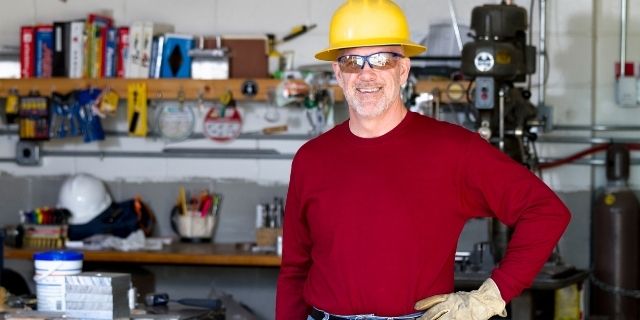 What if you reach your new destination completely drained out after a hectic move and you release that you haven't set up the basic utilities like electricity and gas on time that too in the chilly weather. So, to save yourself from any such terrible situation, it is necessary to apply for the setup of all the basic utilities before the move because procurement of new accounts for the same may take much time. Ensure that the setup is done or your accounts are transferred prior to moving so that you arrive in a warm home.
5. Brooming is Essential
During the fall, no matter how perfect your management is, you are going to get lots of dried leaves and dirt in the pathways and sideways of the house. So, keep your broom, paper towels, and sponge mops ready to ease up your post-move cleanup. This will also help you in avoiding getting dirt and materials into and out of your moving truck into your new home.
6. Protect your Rugs and Floor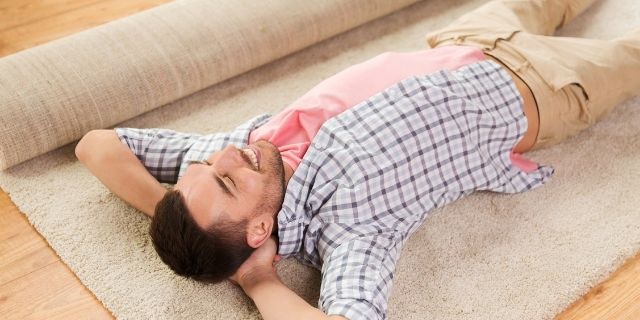 Placing plastic on the floor can help prevent getting dirt, wet leaves and mud into your home while moving the bulkier items in the house. You can buy many protective items like plastics, painter sheets or trash bags which can be cut open and tapped on the floor. Another thing you need to be prepared for is unexpected rains, which can be the worst for the move. So, make sure you have plenty of umbrellas and other plastic coverings to keep your furniture and moving boxes dry while loading or unloading from the truck. After all, you certainly don't want to begin in your new place with a wet couch.
7. Protect yourself
We know that you are ready for a move wearing running shoes, shorts, an old t-shirt and a baseball hat. But this won't be enough while moving in fall. So, prepare yourself for the season by wearing shoes with good traction, and have a raincoat in your hand so that you can wear it wherever necessary in this fluctuating weather. Try wearing something thick like jackets and a hooded raincoat above it to keep you warm from inside because it is going to be colder during the fall.
Move Smooth & Hassle-Free With Moversfolder.com
Moving during the fall season is certainly a bit complicated due to many weather-related uncertainties, but at the same time, it's surely a bit easy on your purse strings. So, if you are not pumped up with the idea of handling the move during this season, then get
professional moving quotes
at Moversfolder.com and connect with the best movers near you.
Checkout more
moving tips for moving during summer season
and
moving in spring season
for smooth moving experience in the respective seasons.