Some Ways To Get Rid of Unusable Stuff Before Moving
Have you ever wondered how much household things you have bought till now? We simply cannot remember the things we procured out of necessity. After the needs are met, there are many things which are simply stashed in some remote corners, pushed deep into the box beds, deposited in the garages or thrown in the store rooms. There are many items which go non-functional, get useless, or simply become outdated. They bite dust in some hidden corners for years. The busy schedules of life or disheveled priorities do not allow us time to do away with such stuff.

But when you are expecting a move, you cannot spare the ordeal of packing your entire household belongings. The exercise of moving being a hectic and expensive one has to be materialized sensibly. The experts advice to give a second thought to keeping the unusable things with you. It will be convenient as well as cost efficient to do away with the stuff you no longer use.

But the question is, what to do with such stuff many of which might have sentimental value? Here a few applicable suggestions to deal with all such stuff.

1. Assess the Size and Space of Your New House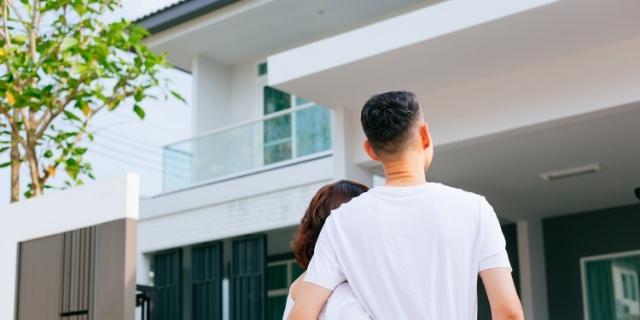 Do you find the large king size beds or giant furniture items fitting for your new accommodation? If not, it makes no sense to drag these pieces along. They will cost you so much to get transported, besides adding to space woes at your next location. It is always recommended that you should start preparing a move well in advance. The timely preparations will allow you time to do something of such items. As far as large beds, sofas or dining tables are concerned, think disposing them off, or selling on websites like Craigslist, Offer up, etc. Consider yourself lucky if you get a good price. This selling will reduce your moving weight remarkably besides earning you some money which may be used in buying a new piece at your next location. You may also consider logging in to websites like declutter.com which would be delighted to buy your old media things.
2. Put Things on Garage Sale
If selling online is time consuming, garage sale of used furniture, jackets and décor items could fetch you instant customers. Putting such stuff on garage sale is one such popular option. Please remember that you should put only such stuff on garage sale which is still usable. They may be overcoats if you do not need them, children's bicycles if your kids have grown up now or artworks you wish to replace now. Garage sales will help downsize your stuff and earn some bucks in a cool way.
3. Think Donation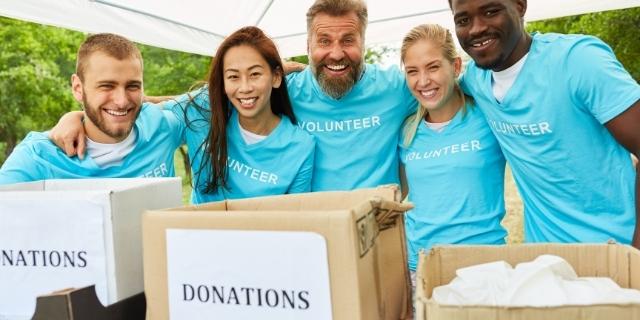 There are always lesser privileged people around who are in need of donation. Reach out to them to donate your old clothes that no longer fit or old bicycles which you wish to change. If you do not find such persons around or the clothes size is the issue, consider going to charity homes. These noble organizations have on their list needy persons of all age groups and sizes. Similar donations can be carried out for children's old clothes, video games, books and toys. The act of charity ensures you mental peace and you feel gratified for being able to do something for the society's lesser privileged ones. There are online platforms too like donatestuff.com which facilitate your donations.
4. Giving Away as Gifts
This noble method is best suited for the items you cherish but are difficult to move due to being fragile, especially if it is going to be a long-distance move. Consider giving them to your relatives, friends or even neighbours. Your hand painted artworks, large décor items, aquarium may be considered for such kind gestures. You will not regret parting with such keepsakes as you still have chances to see them as and when you visit your friends. They will too remember you for life.
5. Contact the Library in Your Area
If you have a collection of old books, periodicals, journals, magazines, CDs, DVDs or catalogues, it is also a good idea to gift them to a nearby library who might be delighted to receive these reading materials. Some libraries may even write you an appreciation letter.
6. Think Exchange Offers
Some bigger items can be exchanged with smaller ones as there are people who want to have bigger stuff (furniture, bicycles etc.) due to large families or children having grown up. If any such offer comes up, exchange your mover unfriendly stuff with convenient ones. This should also spare you some cool money.
7. Recycling of Electronic Parts
You cannot throw electronic items just like garbage as there may be legal and environmental issues. There are ways to recycle it. Visit the concerned state websites just like the NYC Department of Sanitation (electronic disposal page) for more guidance. There might be different guidelines in different states.
8. Call the Brokers
One another option is to contact brokers who love to be called for trade-offs or bartering of certain stuff. Such professionals have prospective buyers on their radar and they can help you dispose of your stuff after charging some nominal fee. You can spare yourself the stress of finding customers.
9. Sell To Junk Dealers
There are still items left which can only be sold to junk dealers. Do not delay calling them and sell off those broken stumps of chairs, rusted iron rods, age-old newspapers and old car tyres etc. You cannot expect much money through this method but decluttering your home will be a big relief.
10. Renting Out as Furnished Accommodation
If you have your own house at the old location and you have no plans to sell it as of now, you can consider leaving your furniture, ceiling fans, geysers and fittings intact to rent it out as a fully furnished accommodation. No doubt, you will stand to earn handsome rental now.
Well, there are a lot of practical ways to deal with the possessions you no longer require or cannot move. Stay connected with Moversfolder.com for more updates on
moving tips and guides
. Remember, moving light is a delight in itself. Are you looking for professional moving companies that fit the budget?
Get free moving companies quotes online
with a single click.
Check Out Related Moving Tips and Guides:
What Should I Do 2 Weeks Before Moving?
What Should I Do 30 Days Before Moving?
What to Consider Before Moving to Another State?
Some Tips Before Moving From Rural To Urban Setting