Some Tips for Moving from Urban to Rural Location
Changing places has its own charms and harms. The shift calls for deep thought when you are relocating to a place with entirely different lifestyle and demands. Shifting your life from urban to rural one is one such decision that requires a thorough contemplation beforehand followed by prudent planning. People have been found to be relocating to the countryside for economy, farming, health, adventure and sentimental reasons.

Rural Life Has an Altogether Different Scenario
When you are all done with the decision to switch location from an urban to rural setting, the next step is to keep in mind a few points which make a rural life a lot different from the urban one.
1) The village or rural life is well-known for being open, informal and carefree. People may not be as strict followers of social etiquette as urban people are.
2) The basic amenities of life like health, education and electricity may not be so easily available as is the case in cities.
3) People may not take the law of the land so seriously.
4) The roads are usually tough making commuting tough. There may be a marked variation in the modes of travel too.
5) People may be giving unsolicited views on topics like politics and religion. They are usually reserved in cities.
Well, these are just a few of the shady points. On the brighter side, a rural setting has healthy air, less pollution, unadulterated food, farm fresh vegetables and fruits instantly available and quite fewer living expenses.
Preparations Required and Suggestions Thereof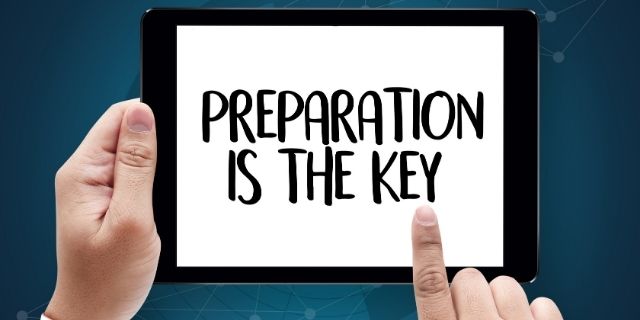 After a thorough analysis of the both settings, people moving from urban to rural life must keep in mind the following suggestions:
1. Get Prepared Mentally for the Different Life
Prepare yourself and your family mentally for a sturdy life in a rural location. There will be less facilities and more hard work.
2. Keep More of Your Daily Stock
Keep yourself well-equipped with the ample stock of things which may not be easily available in the countryside. These may include medicines you take, first aid kit, food items you are fond of, reading material, stationery items, plumbing tools and many other essentials which are often a part of your life. It would be wise if you make a list of such items and procure them before the move. The daily need suppliers like grocers, chemists etc. may not be available near you. You need to buy more stock in one go than you did in the city as daily visit to the shop might not be possible.
3. Many Other Services May Not be So Good
You cannot expect your internet to be as fast as it used to be in your city. There will be tower and connectivity issues. Similarly, the services like postal mail, couriers, insurance, library, parks and newspapers vendors may be less efficient in a rural setting.
4. Visit the House Prior to Your Move
It is better to visit the house before your actual move. You will be in a better position to see how life would be there. Also, check thoroughly if some things need repairs. Arrange the services before your move so that your family doesn't feel inconvenience after getting there.
5. Do Not Compromise with the Safety
You should also remember that houses in the countryside are sometimes a lot far apart. There are amply spread farms and houses which do not have any neighbors close around. Thus, it is quite important to ensure extra safety for your home. Robust locking systems, guards or efficient alarm systems are some good options. Also, there may be a scare of rodents, snakes, lizards and stray animals etc. more than it used to be in the city.
6. Check Authority of Your Moving Company
Check the operation area of your moving company. Some movers may not be authorized to operate in the location you are moving to. It is better if you pick seasoned players and the professionals who are adept in driving on the rough tracks without posing a risk to your belongings.
7. Ensure Efficiency of the Vehicle Moving Your Stuff
Ensure that the moving truck is fit for off-road conditions. Roads in the rural areas are infamous for being rough and full of chuckholes. There may not be any warning signals either. The truck moving your household must be efficient enough to deal with the off-road conditions.
8. Be Extra Careful With Packing & Securing
Pack your things extra carefully. Do not forget to strap, tie and secure your luggage and household belongings especially the fragile ones. If required, go for specialty movers. You never know when your hired truck has to tread through potholes, broken roads or barren areas in the rural area.
9. Check the Insurance of the Company
Check the insurance terms of your moving company. Pay special attention to the guidelines to be followed if some stuff of yours gets damaged due to bad road conditions. It is suggested to pick your movers from Moversfolder which provides an updated database of reputed, licensed and trustworthy moving companies with quotes.
Check out here about the
Moving Insurance Policies And Coverage Tips
.
10. Let the Children's Education Go Uninterrupted
Coordinate with the children's school before the actual move. It is very important to streamline your kids' education no matter where you relocate to. Their schooling has to go unobstructed. It is better to pick a good school and discuss with the school authorities about the relocation and admission before your move.
11. Learn About Some Major Landmarks
Learn about some prominent landmarks at your new location. In this era of globalization, every location is so well connected. Still, the postal or courier services may not be so good at a rural setting. People usually rely on some basic or old landmarks like some old castle, an ancient tree, an age-old railway track etc. Depending upon how far your rural place is located, the facilities and connectivity may vary.
Getting acquainted with some major landmarks in your new area will help you in mentioning it to your previous neighbors just in case they wish to visit you in future or guide your posts, couriers or correspondence in a more precise manner. Remember, some rural areas may not have reliable street or house numbers.
Moving to a countryside has its own thrills and challenges. The above precautions and tips will help you do it in a safe, efficient and cost-effective manner. Get free
moving companies quotes
online in a few clicks now.
Check Out More Related Moving Tips and Guides:
Some Tips for Moving from Rural to Urban Settings
How to Choose the Right Moving Truck?
How to Research New Schools When Moving?
Tips on What To Wear on the Moving Day