Free Moving Quotes:
1-866-288-3285
Some Tips for Moving from Rural to Urban Settings
Humans not just love to move but also long for better and brighter prospects in life. There is no dearth of examples when people left their simpler lives in pursuit of greener pastures. People are constantly seen leaving rural areas to settle in the big or small cities. There is, in fact, a lot of difference in rural and urban life. The striking difference in lifestyle is seen in life standards, economy, income prospects, health facilities, academic infrastructure, amenities and other factors.

But shifting your base from rural life to urban one is much beyond than packing your things and land among a scintillating life. All that glitters is not gold, they say. Urban life also has its own share of challenges. The following applicable tips and suggestions may help before one decides to switch from rural to urban life.

1. Think Judiciously about the Motive Behind the Move
It is not advisable to pack your bags on a little prompt. Moving is a big decision and relocating to an entirely different level of life is bigger. Thus, before you step out, think from every angle about how your decision will affect the lives of not just yourself but your whole family. Ponder over the reason behind your move. Say, if it is a better life in the city that allures you, keep in mind that it needs more income too. Will you be able to sustain along with your family in a more expensive place ? The idea is to think wisely about all facets and implications which your decision is going to have.
2. Get Ready for the Culture Shock
After you have made up your mind to shift your base from a rural to urban setting, keep it in mind that the city ambience and culture will be a lot different. The way people eat, earn, socialize, behave in public, deal with neighbors, tackle problems and expect others to respect them will be all different. When you are
moving to another state
, the culture shock may be even more severe. Make up your mind and prepare your family psychologically to be prepared to adjust to the new culture. The illogical stubbornness might alienate you at the new place.
3. Strategize How you will Manage the Expenses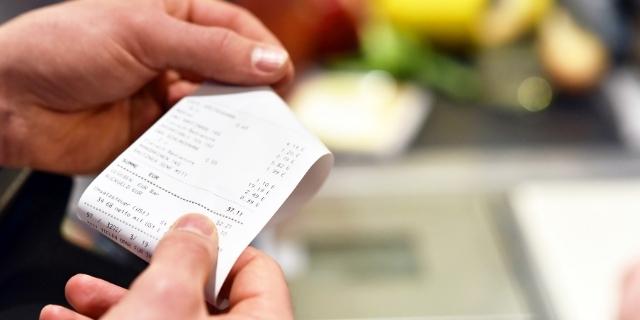 Do not take things for granted. Try to contact your friends or relatives who are already living in the area you intend to settle at. Or just google search. Have an idea of the average living expenses at the place. Compare it with your family income. Chalk out clearly how the expenses would be managed. It is a well established fact that there are several unseen expenses in a city life (where things are more formal) which may be unheard of in the countryside. For example, water may be abundantly available in a rural place for free but you have to pay for it in a city. Then come the taxes and insurance which could poke a hole in the wallet. One tip is to draw a detailed budget and compare it with your income.
4. If Possible, Do not Sell your Rural House
It might not be wise to dispose of your property at your village so soon. Let the things fall in place first. Let yourself and your family settle and adjust completely at the new place, even if it means putting up at a rented accommodation for some time. Keep the option of returning to your native place open just in case things fail to shape up the way you wished. One benefit of not selling your native property is that you can visit your old place and friends whenever you feel nostalgic about your roots. Those lucky ones who can afford property at both locations should keep the native property in their possession as far as possible and manageable.
5. Assess Health Profile of your Family Members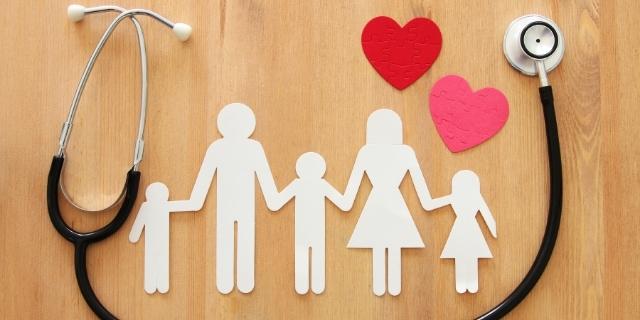 Before you decide finally for moving to the urban side, it is also advisable to consider the health of your family members, especially the elderly. The cities have more pollution than villages due to industrial and vehicular reasons. Those members in the family who are allergic or asthmatic may see their condition worsening if made to live in a polluted environment. Thus, it is recommended to inform and seek the opinion of the treating physician before the move.
6. Teach your Children the Ways to Adjust at New School
There are things in life which no books can teach and no google search can help with. One such chapter is the affectionate counselling of your children through your own ways and words. Children often consider their parents to be their role models. The younger children can understand the affectionate gestures and cater to the counselling advice given by their parents and grandparents better than any professional. Shifting places will also mean shifting schools.
So, prepare your children specially by teaching some practical norms of city life so that they do not act awkward or land themselves in embarrassing situations at their new school. Try to follow some mannerisms of city life (table manners, social etiquette, greeting teachers) at your rural home some months before your actual move. You can also arrange them books which are often a part of city syllabus (like environmental education, road safety, moral studies etc.) This way your children will find it easy to get along with their new friends in the city school.
7. Pick your Moving Company Or Truck Rental Carefully
Before you contact truckers or
local moving companies
, do not pose as a layman. There are operators of all types including the unscrupulous ones. Some operators may take you to be an uneducated villager and try to overcharge, state undue costs, levy hidden charges or play some other tricks to con you. It is recommended you choose your moving company after consulting your friends or the people around you who have already moved or hired movers. You could use Moversfolder.com as your source of getting free
moving quotes online
from trusted and genuine moving companies. The online portal is reputed for providing only trusted movers. With Moversfolder.com, you can stay safe and move cost-efficiently.
8. Do-Not Lead Each and Everything for the Move
Just as city life is a lot different from a rural one, so is the case with the stuff required. The houses in rural areas are often wide open and amply spacious. The city homes, due to space and cost factor, are compact and limited. Consequently, the monstrous stuff like large beds, super-sized tables and many similar furniture items may not fit in the house there. Then there may be paraphernalia required for keeping cattle at the rural house. Such stuff will not be required in the city. Thus, it is wise to dispose of it before the move. It will be convenient as well as economical to move.
9. Act Patient After you Land at your New City
After you arrive and unload at your city house, do not be in a hurry to rush to your neighbors for introduction or borrowings. Keep patience for a few days and observe calmly about the new scenario and a different atmosphere. Observe what type of community resides there and how people interact with each other. Give yourself and your family some time to see and observe the things.
For more suggestions like cost-effective move, organizing a move and
hiring professional movers
, read our expert's
moving tips and guides
section, where you will find solutions and suggestions to all your moving and storage needs.