7 Ways to Reduce Your Stress During A Move
When you are moving, again and again, you will see a familiar pattern of the moving process. Initially, there could be days of excitement at the time of gathering packing supplies and boxes and then putting your hard work on packing and planning. But as days wear out, you realise that a simple task that you thought would take only 10 minutes, actually eats up 30-40 minutes and other chores that you thought would take an hour, manages to seize up your entire day. And as your carefully laid out time plan ruptures, it slowly increases your stress level and causes anxiety, as you worry whether all your tasks will finish by moving day or not.

Even if you manage to finish all the decluttering and packing by moving day, you are not finished by a long shot. There's still last-minute packing, waiting for the movers, checking and rechecking the inventory list, making a clear path for movers and plenty of other tasks to deal with. Meanwhile, everything else, like your children, family members, job, pets etc., needs your attention simultaneously, and altogether internet service providers said that you won't be able to set the service for another week.

Now, is there any Doubt Why People Find Moving Stressful?
There is no right and wrong picture of moving, it is not so bad, and at the end, it all works out well. It is a fact that moving comes with stress, and one should know what is coming and how to tackle it, to avoid bringing it down to manageable levels. To make your move a less stressful event, check out these seven tips.
1. Acceptance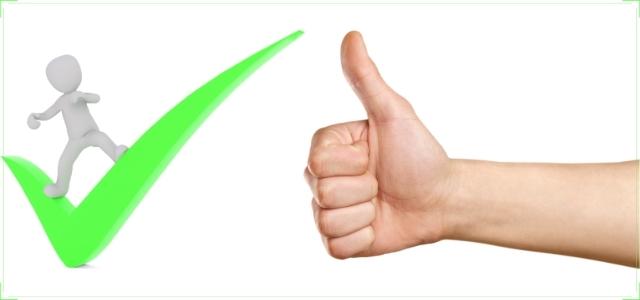 Acceptance plays an important role when it comes to dealing with stress. Overcoming stress starts with acceptance during the moving process. If you recognize the pressure at the initial stage and be ready to deal with it, you are less likely to sit back when it happens. Think of your everyday life, both personal and professional, when you cope up with stress. The same way you need to deal with moving stress too. Stress is a typical natural human response to any unexpected situation, but it is not an end. In fact, it is good for you. Accept it for what it is and deal with it, and never let it deter the tasks from your hands.
2. Take Our Time from your Hectic Schedule
One of the most significant stresses of moving is time, especially when you don't have enough of it. A stress-free move is not impossible, you can make it possible by merely allocating enough time to tackle every task of moving efficiently. You need to determine how many days are required to pack your studio, add some buffer time to it and then plan your tasks accordingly. Make sure to give yourself enough time to do other moving tasks like finding a reliable moving company, setting up utilities in your new home, cleaning your old home for new residents. The more you will leave these things for the last minute, the more stress you will deal with.
3. Begin with Planning Small Things
"The man who reaches mountains starts with collecting small stones", this quote certainly applies to moving. While planning your move, you need to tackle the small things first and then you will notice how it will add up to big things. If you feel overwhelmed looking at various tasks that need to be done, then start with all the small things first and clear out your list of them. This means starting with packing your guest room, or you can even begin with single drawers. To reduce your stress, it is essential to manage stress easily by stop worrying about the things and start focusing on just getting things done piece by piece.
Check Out this Suggested Moving Tip:
What Should I Pack First When Moving
?
4. Organizing your Move
The organization is key to stress less moving processes. This applies to all parts of moving starting from packing to labeling the boxes, so you will find it easy at the time of unpacking. If you make organization a priority from day one of your moving process, you will see yourself with less stress, fewer headaches, and a more comfortable overall move.
You could Read this Informative Tip:
How to Organize A Long Distance Move
?
5. Take the Help of Moving Companies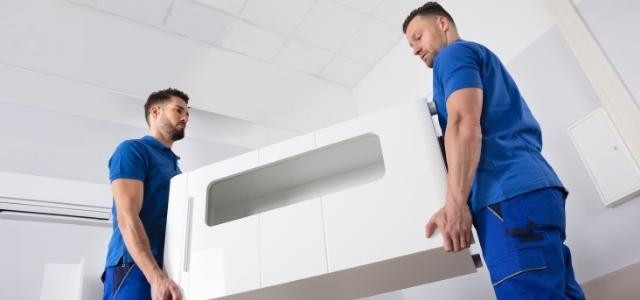 If you have enough budget and can spend more, then nothing is better than hiring a professional moving company for your move, as they will lessen your stress; as you only need to handover your moving process to movers. Along with lifting heavy things, a
professional mover
would take care of every small thing, like planning the move, packing your stuff and organizing the truck with all your belongings. There will be a lot less work on your side, and it results in less stress.
Just make sure you hire a reliable moving company with a good reputation; otherwise, you might end up with more stress. And to easily find a reliable moving company, hop on to Moversfolder.com, where just by putting in your moving details, you can get access to the best movers near you along with getting
free moving companies quotes online
from them right in your inbox.
6. Get Help from your Family & Friends
It is OK to get support from your known ones at the time of need. If you feel stressed during your move, it is advisable to ask your friends or family members for help or you can even hire moving labourers to help you pack and unpack. An extra set of hands will lessen your moving stress, and having someone around you will be a great distraction from what might be an overwhelming task. Make sure to ask for help at least a week before, so that they can be available. And always show gratitude for the support.
7. You Need to Rest Properly
When there is a lot to get it done, it is essential to have proper sleep; otherwise, you can put your sleep on the back burner. The less rest you get, you are more likely to have stress. Make sure you keep sleep as a priority, and a full night's sleep is essential. Moving can take out a lot physically and mentally, and when you are not getting enough sleep, you will be running your body empty quickly. Recharge yourself every night, and you will notice you are more efficient and less stressed.
Make Stress-free Move with Moversfolder.com
Life can be stressful at any time, and moving is no exception. Accept to process it like what it is and take care of yourself during the whole moving process. Whether you need to find the best movers with the best deals or simply need some
moving tips and tricks
, Moversfolder.com is always with you to help you in finding solutions to all your moving related worries.
Here are Some Related Moving Tips for you:
Fun for Kids on Long Moving Trip
Important Tips for Moving With Kids
How Do Professional Movers Help During Your Move?
Turn Your Cross-Country Move Into a Fun Road Trip
Planning A Long Distance Move During COVID-19 Pandemic?