Priority To-Do List After you Move In
Moving is not just an episode but a process. An exercise which may take much time before life begins to run smoothly once again at the new location. There are certain hand on suggestions based on previous experiences which, if followed, could save you from landing in unexpected situations. Moreover, such tips help you stay safe and organised at the new place and adjust effortlessly into the new community. Just check out the following steps and key tasks.

1. Bid Farewell to Your Movers Cordially
After you arrive at your new destination and the movers bring in your possessions, it is time to thank them with a warming smile and pay their pending dues, if any. If you are having some readymade stuff ready, offer them even if it is plain water. The movers should walk away with a heart-warming experience with you with a desire to serve you in future too.
2. Allow Yourself Some Rest After a Hectic Moving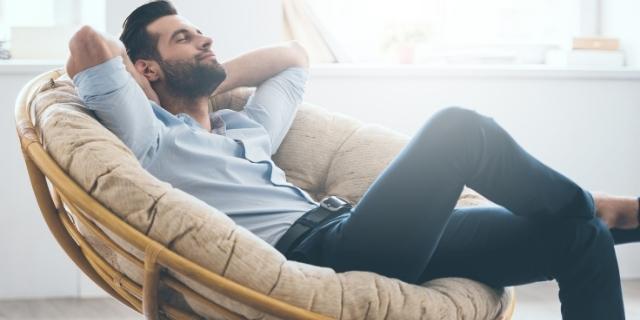 Do not be cruel to yourself either and try to have some rest after you move in, even if it means sleeping in the unorganized house for the first night. If feeling too exhausted to unpack and organize immediately after moving, do not force yourself to go beyond your physical and mental limits. Have a relaxed evening, order food online if cooking is not possible and have a good night's sleep even if it is on the cushions and mattresses spread on the floor. You will not regret it. Do not forget to lock the home properly. Better to have a day off from work the next day.
3. Check the Locking and Security Parameters
The first evening is also the time to check the safety and security of the house. Go to the backyard and see if the fence or wall etc. are well in place and secure. You should also check how the house is to be locked and secured.
4. Check Out the In-Home Essential Services
Check if the essentials like water pipes, washrooms basics, cooking gas supplies and electricity connections are intact. Check out for any leaking pipes. Visit the main electric meter installed in the home and see it for safety. Check out if any loose wiring are jutting out. Lock it after taking the necessary meter reading and ensuring safety.
5. Start Unpacking and Organizing Cheerfully the Next Day
Better to start unpacking your household stuff the next morning in a relaxed and fresh mood. Take out your inventory list and ensure all your belongings have been transported in. Count your boxes if you counted them before moving. Involve your family in unpacking and organizing the things. Let the kids take their stuff to their rooms. You may help them later with setting the things right there. Similarly, start unpacking, segregating and organising the other things respecting the needs and opinions of your family members. Remember, just as moving is not a one-day exercise, so is the case with organizing and resetting. It will take many days, even a month before you find your home spic and span, and well-organised with everything at place. Let it follow its pace and allow some time for the things to settle.
6. Set up the Kitchen First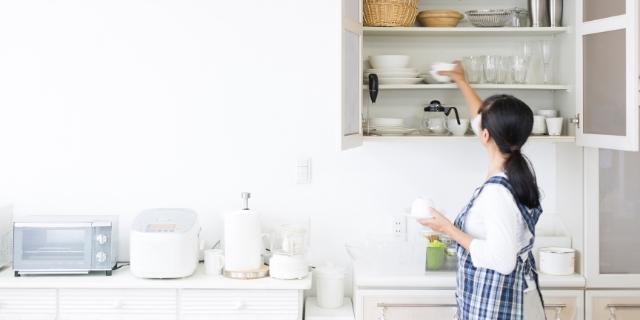 Set up your kitchen and do the necessary connections. Ensure that cooking can be done smoothly. Take out the packed eatables and connect the refrigerator. Ensure your family can have their meals without a fuss. Doing such basics first will ensure you are not fumbling with the eateries on the very first evening. In all probability, you will not be knowing about the groceries around.
Moreover, you will be too exhausted to roam about in the market collecting stuff from here and there. Though the kitchen will not be in apple-pie order on the first day, yet you should ensure basic things run smoothly. Remember, the hungry kids will not give a damn to anything if they do not get food on time. The same can often be said about the elderly in the family. Along with the kitchen, you should also ensure the washrooms are in order. Keep the toiletries at appropriate places and rinse quickly if you find the floor slippery or the toilet unusable.
7. Check if the House Is Kids Safe
Check out the safety parameters for kids within one or two days. Check the fences and mend if any pointed wires are sticking out. Walk to the balconies if you have shifted on some upper floor. See if the balconies have railings strong enough. Also check the height and arrange to raise the height if they are too low for safe usage. Similar checks must be carried out at the electricity meter box, fuel gas nozzles, water tank and slippery areas if any. Ensure the repairs and needed management as early as possible. Till then, keep a vigil on children and the elderly.
8. See if the House Is Pet-Safe
Just like you wish safety for your family members, ensure safety for your pets too. They too deserve care and adequate safety arrangements. See if the front gate is safe enough to hold your pet in. If it has a design that can let your pet slip out to land on the busy road outside, it is time to redesign or at least get to some DIY type arrangement like fitting hard cardboard in the potential gaps. (You will be having enough cardboard lying spare as you have just moved in). Keep in mind to get permanent work done after some days.
9. Change the Locks and Key Numbers
Within a couple of days of your move, it is also advisable to change the house locks, key numbers or security codes etc. You never know how many persons out there have the numbers or duplicate keys. This is particularly important when you move into a house which had been occupied before.
10. Check for Any Contract Violations
The first two days are also the time to check if the house is built, maintained and furnished as per the contract agreement with your builder or landlord, whatever the case. Inform if you find any violation. Remember, time is very crucial in bringing such issues to the notice of the concerned person. Common lapses may be noted in various ways like the number of fans agreed upon, furnishing status, sub-standard material used or lack of amenities as stated in the contract etc.
11. Change of Address in Essential Service Departments
Please visit our section
What should I do 30 days before moving
which includes several tasks to be carried out before you actually move. One important thing is to inform and update your address at essential services like the internet, postal department, telephone company, insurance company and others. If you have missed any of these services, do it now. Update your new address in all essential services records.
12. Time To Look for Schools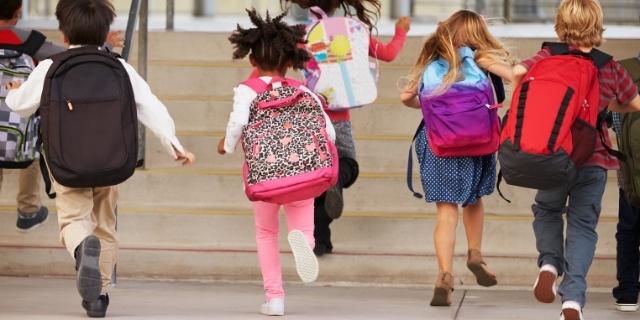 The very first week is also the time to look for some good schools for your children just in case you did not research adequately before moving. Your neighbors and some good school finder portals will be your good sources of information. You can also visit our special section
How to Research New Schools when Moving
for detailed know-how on the essence and ways to search for a good school.
These are some of the basics you must get right as you move into a new residential premises. The very important task of introducing yourself and your family to your neighbors has to follow simultaneously. An entire blog dedicated to How do I introduce myself to my neighbors after moving will be immensely helpful to make your way effectively into your new neighborhood.
Check Out Related Moving Tips and Guides:
What Should I Pack First When Moving?
How Do You Say Goodbye to Neighbors When Moving?
What Food Should You Avoid During COVID-19 Pandemic?