Free Moving Quotes:
1-866-288-3285
Practical Packing Hacks for Easy Moving
Can you believe the exercise of moving can be turned into an exciting exercise? Well, one of the fruitful ways is to go packing your stuff applying some hacks which save time, space and energy. These simple to apply hacks make an efficient packing minus the hassles.
Just go through these simple hacks you can apply while packing your stuff. You will be left wondering how easy, safe, time saving and fun it can be to pack up your household belongings.
1. Packing Your Books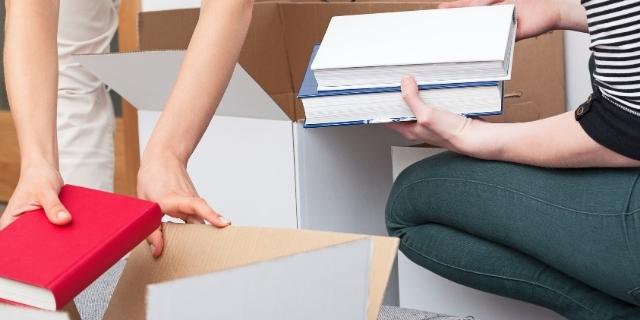 Books are treasured for several reasons. You may be having a collection of your favourite authors and works. Then there can be some old books, catalogues and magazines which have a cherished or sentimental value for you. Certainly, you will not wish to leave them to the mercy of those packers who will be simply ignorant about what those books mean to you. Leaving your books and reading to packers may result in packing and transportation damages like torn, messed up pages and misplaced papers.
TIP#:
Pack your books in pillow covers and zip up. Your books will be safe and convenient to be transported and easy to find when you unpack.
2. Packing of Knives and Other Sharp Objects
You cannot afford to put your kitchen knives and other sharp instruments carelessly. You never know from which corner of a poor paper bag or cardboard box will they peep out mercilessly piercing the bag or box. Apart from damaging your container, they pose potential risk of injuries while packing, unpacking and transportation.
TIP#:
1. Wrap the knives neatly in multiple folds of paper and then in an old towel. You eliminate the above risks.
2. How about putting the knives and sharp instruments inside the lockable drawers of tables and cabinets? It is easy and convenient to label easily too.
3. Packing of Drawers and Cabinets
The wooden drawers are often square or rectangular in shape and are easily packed and done with adhesive tapes. Except for just one thing. The handles can pierce your packing again. Moreover, the handles and knobs can hinder smoother packing.
TIP#:
Open the knobs and handles and fix them temporarily on the inside. You get a perfect packing without any hindrance posed by handles. And yes, you also do away with the chance of losing the small knobs as they are very much inside.
4. Packing of Glass Photo Frames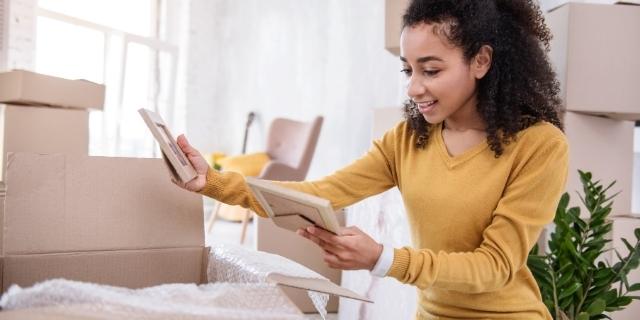 Fragile and easily breakable items like glass photo frames and crockery plates are often at the risk of breaking during transportation. What to do for their safe transportation then?
TIP#:
Your pillow covers and fluffy cushion covers will come handy this time too. Zip such stuff carefully in the pillow/cushion covers.
5. Packing of Small Jewelry Items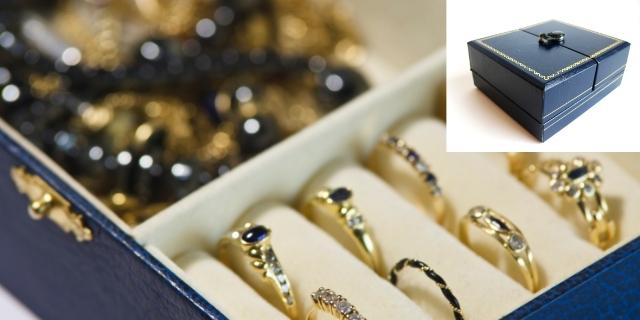 Small jewellery items like nose-pins, earrings etc. run the risk of damage, distortion or even getting lost during the rigmarole of moving. They need careful packing and vigilant transportation.
TIP#:
1. Secure your jewellery in a single container. Necklace chains can be easily looped through straws before locking at both ends. The chains will not get jumbled. Pencil boxes, spectacle cases and pouches of school children can serve as good quick containers to keep the small jewellery items safe. The pouches come with zip fasteners. Further, it is advisable to pack these geometry boxes, spectacles cases or pouches in some larger boxes and label them.
2. Visiting cards which have been lying useless for ages can be used to keep your earrings safe and easy to find. Punch the visiting card with the pointed needle of the earring and fasten on the other side of the card.
6. Use Double Adhesive Tape to Keep Fragile Things Intact
Travelling and transportation has its own share of hazards. The most damaging one can be the endless shaking of the boxes and other stuff being transported. It is not uncommon to find some pieces of your long-cherished crockery pieces in a cracked condition. Nor can one blame the shaky roads and large speed-breakers causing severe jerks to the transporting vehicle which is made to make screeching halts and abrupt braking. The poor sensitive and breakable stuff have to bear the brunt.
Think double sided adhesive tape. Just an inch of this tape can hold the stuff stuck to the sides of the box or packing material. The similar hack can save your vases and glass stuff.
7. Acking of Large Size Documents and Magazines
You may be having documents that are awkwardly large size (degree certificates, commendation certificates etc.) and super-sized magazines, atlas and catalogue books that would simply peep out of any box or bag. To keep them from getting folded and crumpled, slide them into your mattress cover which will in all probability be getting transported in an upright position against the walls of the truck. The hack can be used for some unbreakable plates and glass-mirror too which must be bubble wrapped first.
8. Some Other Hands on Tips for Packing and Moving
(i) Do not fold your clothes while packing. Roll them instead. Call it science, experience or anything else, rolling saves space.
(ii) Do not underestimate the space inside socks and shoes, even hats and gloves. You can stuff them with many smaller items.
(iii) Woollen jackets and heavy overcoats can be a real hassle to pack. If the weather permits, how about putting them on? Movers are going to weigh your boxes but not you.
(iv) Books and plates are best packed vertically. This saves space and keeps them safe from damage.
(v) Click pictures of your computer hardware connections before disconnecting them. This will help when you reconnect at the new location.
(vi) Never ending wires can be tied, put into an old piece of socks and tied with a rubber band afterwards.
(vii) Stuff old newspapers between the vertically placed plates and glass pieces. They do not move and shake during transportation.
Moversfolder.com is well equipped with ample applied
moving tips and tricks
that help you pack and move as smooth and hassle free as possible. No need to look for moving companies elsewhere. Save time and
get multiple free moving quotes
from our top matching moving companies right away.
LEARN MORE TIPS & SAVE ON MOVING COSTS
Checklist for Moving into Your New Home
What to Write on Moving Boxes?
20 Amazing Tips When Packing Your Belongings for Storage