9 Reasons to Hire Local Moving Companies Vs Do-it-Yourself
Moving to another house is not as simple as it sounds. Believe it or not, there are plenty of factors involved in a move that any person might forget and that would lead to the worst consequences. For example, when you are not well, you visit a doctor, if you want to get your car fixed then you take it to the workshop. Same way when you are moving your belongings to another place, the right decision is to check
local moving companies
near you and hire the best. Here are a few reasons that will convince you of this.
Factors that Makes the Moving Process Difficult
Many people look forward to moving to a new house or office, but they will never relish the process of moving. Moving is definitely a difficult task as it involves many tasks included in it that you need to complete within a deadline.
Time Constraints
Most people who are planning to move have a deadline. It might be because a lucrative offer has come and you need to move immediately or maybe you have found a better deal on a house you need to move before anyone else takes it. No matter what the reason is, time is a major consideration and it is important to finish all the moving tasks within that time limit.
Lack of Manpower
If you are the only one who needs to do all the moving tasks yourself like packing stuff, loading and unloading, then it further complicates moving. You may risk hurting yourself while handling heavy items.
Fragile Items
Many of us would have a grand piano or other items that require
specialty movers
and which we want to move to a new location. Along with them, there's also fragile items like glasses, plates, paintings and artwork which are difficult to pack and move by yourself. If you are not experienced with packing and handling such items, you may easily damage them.
Here are the 9 Reasons Why you Need Professional Movers:
1. Professional Moving Companies Have Expertise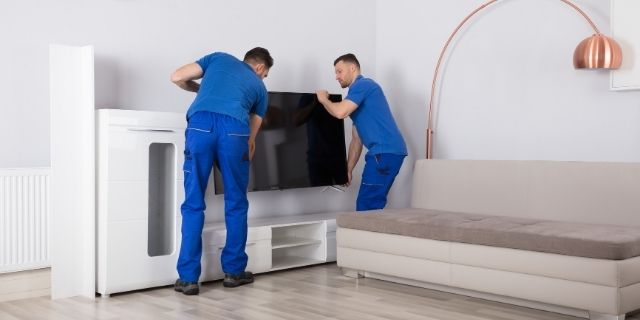 Experience is important when the execution of a household move is required. Whether it's a local moving company or
long distance movers
, professional moving companies give special training to their employees which is important for handling your valuable belongings in every step of the moving process. All small items are kept inside the moving boxes whereas all furniture and appliances are disassembled (if required) and secured to avoid any damage to them during transit. Since professional moving companies have a trained crew to get the job done in an efficient way and they ensure safe and timely moving by avoiding any inconveniences.
2. Gives Fast & Efficient Move
A professional local moving company has the trained manpower and great experience which ensures that every step of move is well organized and conducted quickly without causing any damage to your belongings. When you hire a local mover, this typically saves your time and efforts as the movers do this job faster and in a more efficient manner.
3. Have Accountability
You may ask your friend or any relative to help in packing your belongings, however, in case any damage happens to your belongings then it is awkward to ask your known ones for the reimbursement. When you hire professional local moving companies then you would be certain about the accountability for any loss or damage that happens to your belongings. Make sure you check the company's insurance and understand the
moving quotes online
thoroughly before you select & sign the agreement with the moving company.
4. Saves you from Heavy Lifting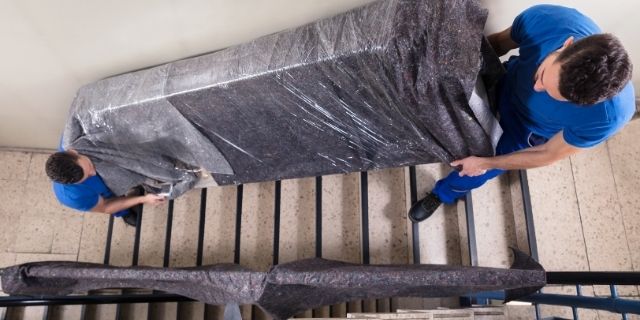 Moving involves loading and unloading of heavy boxes, bulky furniture and many other heavy appliances. Not everyone can handle such heavy lifting. So it is better to hire local movers and save yourself from heavy lifting.
5. Move you with Peace of Mind
Planning a move is always stressful and daunting. Doing it yourself takes a toll and leaves the person tired for many days. Professional movers know how to handle such difficult tasks efficiently. All you have to do is just check whether everything is taken care of promptly or not.
6. Benefit from Reliable Services
The most important benefit of hiring professional movers is their reliable services. You will be sure that the moving truck along with the moving crew will arrive at your location on the specified time and reach the destination on time. When you are dependent on your family or friends then you have to schedule your moving process according to their time and sometimes you have to postpone the move according to others schedule. The worst thing that can happen is that they cancel to help you with your move at the last minute because of some emergency.
When you hire local moving companies for your move, then you are assured that your belongings will be taken to your new location according to your schedule. And as for the moving cost saving tips, you can utilize our simple and expert 
moving hacks and tips
guide.
7. Ensures Personal and Safety of your Belongings
Many people tend to forget about their own and their valuable belongings' safety while moving. While saving moving costs is also important,  what's much more important is getting your family members, you and your belongings to reach safely to your new location. Here, the role of professional movers starts as they have all the knowledge about the navigation of roads and they have expertise in driving a fully-loaded moving truck. In case of narrow lanes and stairs, the movers are expert in hauling your belongings with care. So by hiring a moving company you can be sure of the safety of your belongings.
8. Insurance Coverage Benefits
Professional moving companies
are required to give basic insurance coverage to their customers. When you hire local movers, your stuff is covered under damage or loss insurance. This basic insurance is not the same as full replacement insurance, so you should not expect to get full reimbursement. While it is better to opt for additional insurance cover for protection of your belongings, it is important that you know all your moving insurance options from your movers before making a decision.
9. Smooth & Stress-free Moving Experience
Local moving companies have one major goal to give stress-free moving experience to their customers. They want to take everything on their hands, starting from packing to moving to unpacking. In simple words, movers will leave you free to handle your other important works and not worry anything about the move.
Find Cheap & Best Local Moving Companies at Moversfolder.com!
Now that you know the importance of hiring a moving company and
how to choose a local mover
for your move, your next step is to collect free moving quotes from professional movers in your area. Just fill out a simple form here, and then the eligible movers will get back to you with best offers. Compare estimates, services and save up to 40% on your upcoming relocation and choose a local moving company without obligation.