Is it Cheaper to Hire a Moving Company for your Move?
Whenever we are bound to undertake the tedious task of moving, some forebodings and anxieties start tormenting us right from the moment we plan to move, especially for long distance moving. The underlying reasons are that the moving involves uprooting your native destination and resetting at some new (and often untried) destination and the heavy expenses that may come along due to packing, unpacking, disassembling, reassembling, transportation charges etc. Then comes the fear of getting things damaged during the exercise of moving.
Thus, when you weigh the pros and cons of hiring professional moving companies, it is always better to hire a mover to assure yourself a hassle free and cost-efficient move. Let's go through a series of benefits you stand to get when you opt to hire a professional moving company.
You Get Professional Hands
Moving is not as simple as some of us might think it to be. It involves transportation, shifting, uninstalling, dismantling and reassembling of your household stuff, a lot of which can be quite expensive. It would not be a good idea to do all of it yourself as the exercise requires skillful treatment and careful handling. Hiring professional movers keeps your stuff safe from damages (some of which may be irreparable), breakage or similar undesirable events often associated with transportation and shifting places. Comparing the security you get, hiring professional movers comes to be cheaper.
Getting Quotes & Comparing Brings Prices Down
Before you go moving and relocating, it is always better to invite quotes for a few moving companies. The competition brings the rates down. Moreover, you get a choice to opt from varied companies and get to choose the most optimum priced moving company. Moversfolder.com, a prominent and widely searched online platform having a database of numerous legitimate and licensed moving companies, is perfect to look for
free instant moving quotes
for all sorts of moving needs.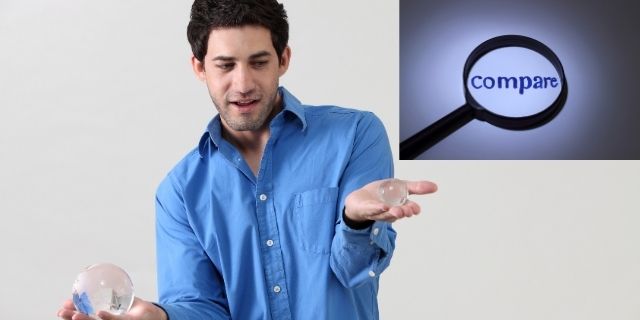 With this user-friendly portal, you have to fill in a few basic details about your destinations, date of moving and number of rooms to be moved etc., and you are provided quotes of some dependable moving companies that will best suit your moving requirements and fit into your budget. It has been estimated that you stand to save around 40% of your moving quotes when you get your quotes through Moversfolder.com.
You Need Not Buy a Single Item for Moving
When you hire
professional movers
, you can relax not just in terms of safety for your stuff, but you also need not worry about buying a single piece of items needed for moving like packing material, boxes of different sizes, tapes and extra professionals to uninstall your computers and networking paraphernalia. Professionals movers take care of it all.
These are some of the advantages that actually make your hiring a mover cheaper. But it is very important to choose your mover from a reliable source and that too after due price comparisons.