Important Tips for Moving With Kids
Moving with children is a big change in everyone's life. It is going to be a different experience- leaving your old home, saying bye to your friends and relatives and majorly changing your kid's daily routine. The best way to move with your kids is to find out the overcomes and possible stressors during the move and plan all the ways to address them so that you don't face any issues while moving. While it is tough to totally eliminate the challenge of moving with kids, with a few steps you can manage to ease the moving process for them. Here are some tips that will ensure you have a smooth move with kids.

1 - Involve your Kids into the Moving Process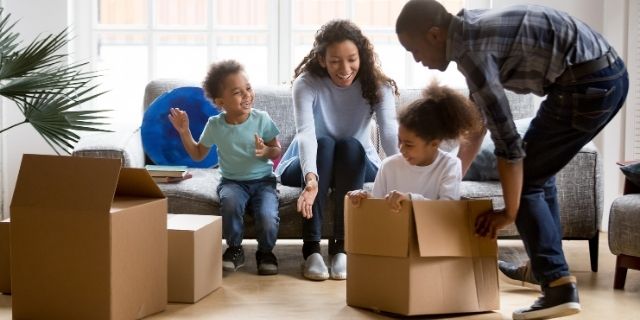 Moving involves several tasks, starting from finding a new home, looking to
hire movers
for various moving tasks like packing, hoisting etc. And between all such tasks, there is a high probability that you might ignore your kids. So, it is highly recommended to involve your kids in the moving process wherever it is appropriate and possible. Even if you allow your child a little task, it will generate a different feeling for them for your new home.
There could be many ways that you can do this, for example, you can ask your children to run a yard sale or you can ask them to paint their own room's wall and many more. If you have little ones, you can create creative ways to involve them. Alternatively, you should not stop your children if they are playing with moving boxes, rather name the boxes with their name and ask them to decorate them with stickers.
2 - Use Time to your Advantage
In some cases, you may have a few months to move and with some people, they may have only a few weeks to move. The main advice is, if you have enough time to move, then use it to your advantage at best. You can use the time to inform your kids about the new place you are going to move to. Give your kids as much information as possible about your destination, if possible arrange a school tour with their class teacher, show them the pictures of your new house, and tell them about the facilities they will have in your home.
If you are in short of time, then also indulge your kids in the moving process. Keep your child beside you while planning the moving process. They may have questions out of excitement about the move.
3 - Visit the Neighborhood you are Moving to
Not all parents are lucky enough to visit a neighborhood of their new location with kids before moving day. However, if you can, then plan a visit to your new neighborhood, kids new school or downtown area. If you are going, make sure you have a list of kids-oriented places near your new house. As this will help you and your kids to know about the neighborhood and it is not going to be a surprise for them after moving day.
4 - Hire a Kid-Friendly Moving Company
On moving day, you might be extremely busy with all the moving tasks like logging with moving or packing your kitchen stuff at the last minute. Due to all these stress, chances are you might leave your kids overlooked on moving day. To take care of such situations, many moving companies ensure that along with the moving process, they will also take care of your kids by following special measures.
To choose a kid-friendly moving company, you can check Moversfolder.com network of trustworthy and reliable moving companies or check customer's reviews which they leave behind to check whether they are directed towards the same or not. Some moving companies even charge you for their daycare services on moving day while others may come with innovative ideas to keep your kids busy like giving them coloring books, which makes them busy throughout the moving process.
5 - Host a Goodbye Party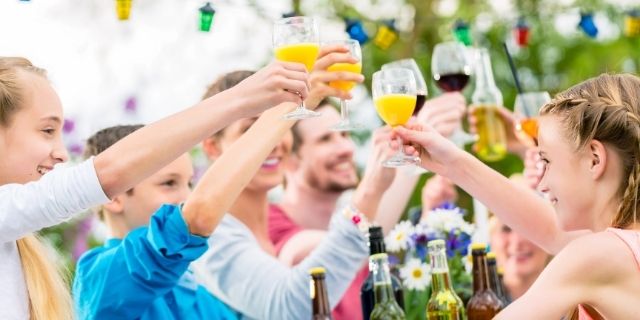 Between your kids' last day at old school, moving to a new place, making new friends, there are a lot of things to be scared about during the moving process. If you host a goodbye party, it will give your kids some closure as they are going to leave their friends and old house. Host a great party at your old place and celebrate the time with your family and friends. The same way, you can host an introduction party at your new house and invite your new neighbors. This will encourage your kids to mingle and make new friends.
6 - Minimize Change Upon Arrival
When you are moving with young kids, make sure you minimize the changes inflicted upon them on arrival. You may be moving to a new house in a completely new state, then ensure you keep things similar to their earlier bedroom, like their furniture, toys and more and maintain their same routine. Moreover, try to preserve the same traditions like Sunday brunch outside, or small get-together on weekends. This will definitely help your kids with the transition. You won't be able to complete all the same, but try to keep the same traditions as much as you can.
7 - Pack a Moving Day Bag
Most kids do not want to get separated from their favorite stuff like a teddy bear or a toy or other such item. They may feel insecure if they are separated from them. So it is important to keep all those stuff in a moving day bag. It is a fact that it may take up to a week or more to unbox all moving boxes, so keep your kids happy and content, keep all their favorite stuff in a moving day bag and pack in advance so that you don't forget anything on moving day.
Moving is an overwhelming process, especially when you are moving with kids. But if you follow the above tips and make a comprehensive plan then you will not face any issues and will have a smooth moving process with kids.
We've got you covered with the best
moving tips
that cover all phases of the moving process. Here are a few more pieces of moving advice like
What Are the Most Popular Moving Fears
(Or)
What Should I Do 2 Weeks Before Moving
and even learn how to and
What Should I Pack First When Moving
? Just follow to plan and prepare a successful move.