How to Unwind and Relax After a Tiring Moving Process?
Moving is a tiring job that not only leaves you physically exhausted but can also make you mentally tired. However, once you have moved to a new place, it is important to slow down things and relax yourself after a stressful move.

After all you are not a robot, and you have done enormous moving tasks that could be bad for your health. Well, now when the move is over, it is finally time to relax yourself and take it easy for a while.

However, a lot of people find it tough to relax after a moving process but you have to unwind and loosen up to avoid any health problems. A hot bath and couch are enough to de-stress yourself for the first day after a move, but you need to have a long term strategy to calm down yourself after the madness of moving.

Here Are the Best Ways to Relax After a Stressful Move
1. Grab Delicious Food From Your Favorite Restaurant
Ordering your favorite dish from your favorite restaurant or even a nearby restaurant is never a big deal, instead, it will make your day. This small thing will add up and help you in relaxing after a toss full moving process. Besides, you just went through a stressful move, so pampering yourself is justified. Indulge yourself by ordering delicious food instead of spending hours and hours on cooking. Leave your new house kitchen for a few initial days and grab tasty food by ordering it.
2. Go for Dinner at an Amazing Restaurant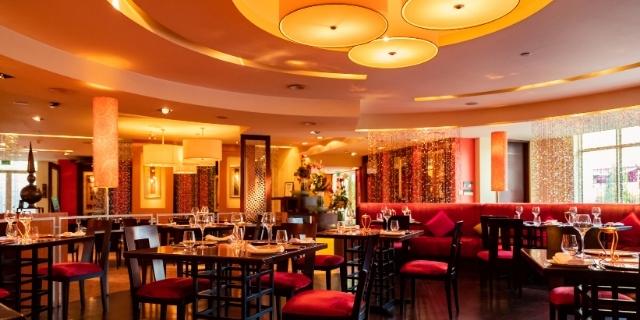 If you don't want to deal with the hassle of opening cardboard boxes to find out your utensils to cook dinner, then consider going out for dinner. Go out with your family and friends and celebrate the successful end of the move. Although you may think eating out is costly after an expensive moving process, then instead of going to any fancy restaurant, choose a budget-friendly place that offers good food.
3. Watch a Movie
The best way to relax after a tiring and stressful move is to go out and watch a movie in a movie theatre with one of your best buddies. Another option is to grab a bucket of popcorn, and sit on the couch and watch a movie at home late at night after unpacking your belongings.
This is a great way to take a break from post-move tasks, and you can even follow it for every evening till you feel you are relaxed at your new house. It will also help you in accumulating in your new house faster.
4. Whenever Possible Listen to Music
After a nerve-eating moving process, you are likely to be so stressed that you won't be able to get out of tension out of your mind in a single day. Try to relax by listening to the music of your choice and you will instantly feel better. Choose a genre of music you like, as that will help you to ease down and stay calm during post-move days. It is also advisable to listen to music while unpacking your belongings.
5. Go for Exploration Tours in Your New Location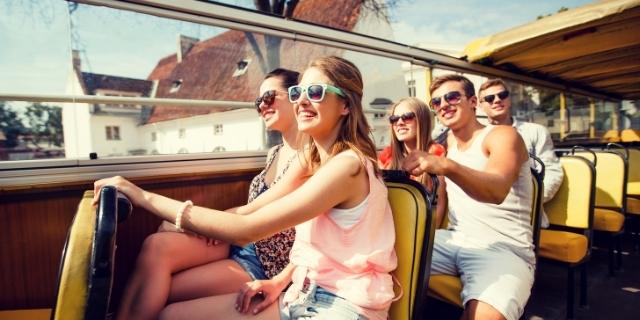 If you have moved to a completely new location, then it is the beginning of a post adaptation period that can last for many days. The best way to adjust to a new place is to explore your neighborhood or new place through a series of exploration trips.
It will help you relax more and help you know your surroundings, resulting in easing up the stress and fear of moving.
6. Go for a Body Massage
Nothing can help you better than a good massage after a tiring and hectic move. Qualified massage therapists know how to get rid of stress and which body parts need to be massaged to unwind stress. So, consider visiting a spa or beauty treatment after your move and pamper yourself.
7. Read Books
Once you have unpacked your essentials, you can surely wait for a few days to unpack the non-essential things. To unwind yourself, so fretting about things to do, simply grab a book to read and lie on your bed. It is the best way to de-stress yourself and enjoy reading.
8. Go for Shopping
Shopping is the best therapy for stress. You will love the fun of going to stores and stores, and buying affordable items. Shopping to de-stress does not mean you have spent thousands of dollars, you can just roam around, explore things and do window shopping.
9. Do Exercise
Another best way to de-stress yourself after a stressful move is to give your mind ease by including exercises in your daily routine. There are numerous relaxing and energizing exercises that you can do easily at home. Exercises like jogging, cycling, yoga and others ease mental anxiety. Even regular exercise can make you feel better and allow you to sleep better, thus keeps you relaxed.
10. Do Meditation
Meditation helps you in relaxing after a stressful move. It is one of the easiest and simplest ways to calm your mind. All you need is a quiet room where you can sit in silence. Just breathe in and breathe out for 10 minutes, and get into meditation every day without any fail to de-stress yourself.
11. Organize a Housewarming Party
Another good way to unwind yourself after a move is to organize a housewarming party in your new house. Invite your new friends, new neighbours and arrange an informal party. It is the best way to relax and you will get to know the new people around you.
Hire Professional Movers for a Stress-Free Moving Experience
The best way to avoid moving stress is to nip it in the bud by hiring the best movers who can take care of all your moving needs and conduct hassle-free moves. Find
professional movers
here at Moversfolder.com that can alleviate your stress and provide you peace of mind. Simply Fill in our online quote request form to connect with the best moving companies operating in your area and obtain
free moving quotes
to compare and choose the possible deal.
Read Some More Helpful Moving Tips & Guides:
Fun for Kids on Long Moving Trip
How to Keep Your Calm During a Move?
9 Ways to Keep Your Sense of Humour When Moving
When Can You Claim Moving Expenses As Tax Deduction
How Do I Introduce Myself to New Neighbors After Moving?