How To Turn your Cross Country Move Into a Fun Road Trip?
Whether you are moving 100 miles or 1000 miles away, do not consider your long-distance move as a complicated event of your life. You only need a little planning, and an appetite of adventure to turn your long distance move into a fun ride for you and your family. Road trips will provide you with some remarkable memories as it includes seeing new sites, exploring new roads and spending quality time with your family.

So if you are moving long distance across the country, why not turn your trip into an adventure? Keep reading this guide and learn how to plan an unforgettable trip along with a road trip checklist, things to bring, ways of entertainment and many more.

1 - How To Plan Your Road Trip While Moving?
Whether you are hitting the road for a few days or some weeks to take your family to your new home town, there are many ways to make it a fun experience. To start with, you must plan out the best route and plan your activities in such a way that everyone enjoys it.
2 - Mapping the Route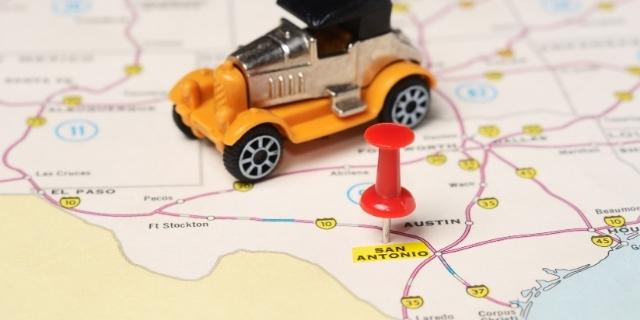 The route you will take to reach your new hometown depends on your objective like you want to take a direct path or you want to go through many sights along with your route? If your objective is to directly reach the destination then a GPS is all you need. But if you are planning to make your trip as an adventure, then it requires planning. You can check out on the internet for various places en-route for site-seeing, adventure and activities.
3 - Get the Car Ready
Before you get your car on the road, make sure you get a mechanic and check it over. Ensure critical things like tyres' air, air filters, air conditioner and more are in perfect working condition. The uncertain thing that you would never want is a breakdown. If you have more than one car, it is important to keep your family in one car and check for fuel efficiency and space before you hit the road so that all members enjoy the route comfortably.
4 - Booking Ahead
While spontaneity is the best part of a fun road trip, still some things require an advance booking. Like if you need a hotel in between your route for an overnight stay, or certain attractions that you would want to visit require a booking, then it is important to make advance booking for a hassle-free trip. Then make sure you stick to a schedule that you have planned while making a booking otherwise you have to pay off later on.
5 - Things To Bring for a Long Drive
There are several things that you must carry to make your long car ride enjoyable. They are pillows, blankets, snacks and more. Make sure you pack the following items at first go to avoid any stress:
Emergency Kit
Phone Charger
Water Bottles
Medicines
Trash bag
Along with these, add other items too as per every member requirements.
6 - Road Trip Expenses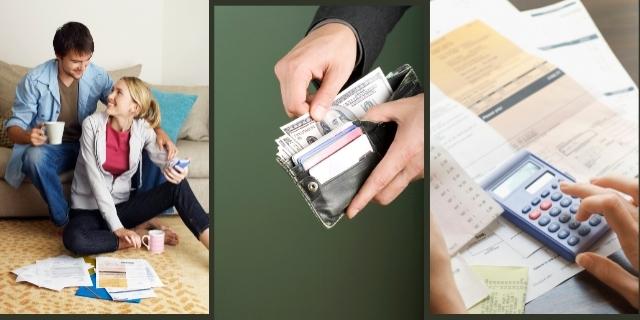 It is ok to be worried about how much your road trip will cost. Make a budget on how much you are going to spend and divide the amount into the number of days you are going to travel. If you focus on daily amounts, it will help you avoid overspending. Never forget to add the following expenses:
Fuel
Activities
Food
Hotel
Tolls
If you are looking to reduce the expenses, you can try camping in some areas instead of booking a hotel. You can also carry food from retail shops instead of looking for fast food corners.
7 - Phone Applications for a Long Drive
Consider downloading the below apps to make your drive handy and comfortable.
Google maps
Accu weather
Waze
Audible
Along the way
8 - How To Stay Entertained?
There are many ways to keep yourself entertained while you are on a long drive. While you would love to see sites and have a quality conversation with your family members, sometimes the long drive becomes boring. To avoid that you can use a list of road trip games like your music device will play songs of everyone's choice one by one, audiobooks, deck cards, travel board games and many more.
9 - Safety Tips for Long Roads
If you are safe on the road, you and everyone in the car can have the best experience of long drive. Before you start, it is important to know the state laws of every state you are passing in your route and you must follow the best practices while driving. Follow the speed limit, traffic rules, booster laws, etc of every state you will be crossing.
10 - Safe Driving
It is advisable to avoid driving continuously for more than three to four hours. This will help in keeping everyone happy and alert. It will also avoid boredom.
Make Your Cross Country Move Safe, Secure and Fun with Moversfolder!
The above tips will help make your
cross country move
into a fun ride. And Moversfolder.com can help you connect with the
best movers
who can make the actual process of moving your household belongings easy and hassle-free. Get started by putting in your moving details and
get free moving quotes
right in your inbox.
Check Some More Tips and Guides Here:
Average Cost To Move Across Country
Cheapest Way To Move Across Country
How Much Does It Cost To Move Across Country?
9 Ways to Keep Your Sense of Humour When Moving
Fun for Kids on Long Moving Trip