How to Save Time When Moving?
As they say, time is money. Saving time is as sensible and significant as saving money. Inefficient planning and lack of packing tactics during a move result in wasting precious time, besides draining you of energy and gouging your wallet.

Let's see how efficient you can get in saving your hours by applying some alertness and adhering to these time saving approaches.

Start Packing In Advance
Do not take packing to be a child's play. Never adopt a lackadaisical approach and delay packing tasks. The last moment packing is often associated with confusion, forgetting of things which takes more time in resetting. Making a systematic list and to do a calendar and focusing on one thing at a time will save your hours and you will see more work accomplished in less time. Another tip is to do a bit of packing daily in your free hours. How about sparing some minutes in the early mornings daily for say, a month before the move ? You would be more energetic in the early morning hours when you will accomplish more in less time.
An evening before the moving day, let only kitchen stuff, minimum bedding and essential toiletries be out. Rest all must be packed off with your month-long consistent efforts. You will feel like complimenting yourself on the moving day for saving so much time and bothering on an otherwise hectic day.
Divide the Moving Related Works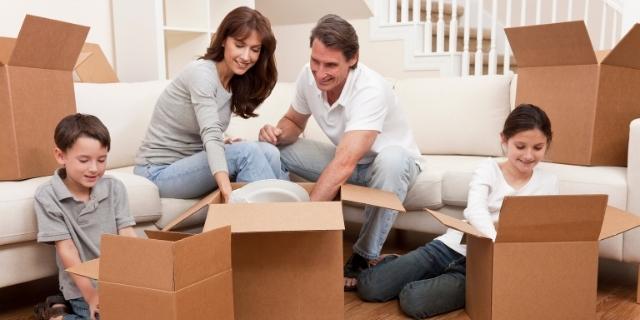 One person cannot do all the tasks with the same efficiency. He runs the risk of fumbling, forgetting and making things even worse, besides wasting time. Since moving involves multiple tasks like booking movers, packing of different types of stuff, planning personal travel and clearing liabilities etc., so it is better to allot different works to different members of the family. This will eventually save time.
If moving your office, see which persons will fit for a particular job. For example, a lot of uninstalling and reassembling of computers to tech savvy people and packing / wrapping / labelling tasks to those with an artistic bent of mind. This will be time saving as untrained hands will consume more time to do a job.
Making Separate Boxes of Similar Utility Items
This is a way towards an organized move. Making dedicated boxes and containers for similar usage will save your time and bothering. You will not have to waste your time in finding the stuff after you unpack at the new location as segregation of things will make this effort easy. Additionally, do not forget to label the boxes legibly so that you do not waste time while locating your stuff at the new home.
Hire Experienced Movers
Do not hire inexperienced or amateur professionals to move you. Go for seasoned professionals who will take care of your moving needs with utmost efficiency in less time. Professional movers will step at your door well equipped with the necessary supplies. So, you would not have to rush to the market to go hunting for tapes, boxes and ropes etc. which will waste your time.
Do Not Move with Unnecessary Baggage
Moving with only those things which are indispensable is a wise thing to do. Cutting off your baggage by disposing off the unnecessary stuff will not only save money but time too. You can do it by selling, putting on garage sales, gifting, donating and even discarding such stuff. Lighter moving will be time efficient too.
Wrap your Floors and Carpets
Putting protective sheets or films on your floors and carpets while the heavy and awkward furniture is being dragged will save your floors and carpets which will spare you the ordeal of cleaning, rubbing, washing, even mending them afterwards which may take a lot of time.
Make your Next Home/Office Ready Beforehand
While you are busy packing and doing moving related jobs at your old location, ensure your next home is ready for the move. If there are certain things to be taken care of, ensure they are done before you land there. You will spare a lot of your time.
Similarly, if moving office, make sure the networking system and related tech support is in place at the new office before you relocate. You will spare yourself from wasting business hours when you land at the new office.
Avoid Moving on Weekends
Weekends are busy for roads. Many people venture out for frolicking and myriad outings like long drives etc. The busy roads and traffic hazards are more likely to be encountered on a weekend move. Thus, you can avoid moving on weekends to save your time wasted while getting stuck in traffic. Further, it has been noted that the middle of the month is least picked for moving. Try it for you.
Try an Early Morning Move
Be an early bird and pick early morning hours for your move. Not too many people pick these hours for the move. The traffic will be minimal and energy levels high. A perfect combo for a time efficient move.
Go for Moving Hacks or DIY Tricks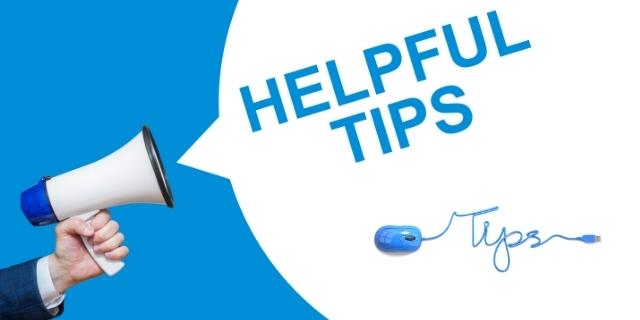 Please refer to our section for some practical
packing and moving hacks
. You will find some time
saving tips during a move
. Also, search google for similar hacks. There are multiple videos on YouTube revealing different time saving tactics during a move. Besides, you should also devise your own DIY strategies like planning the setting of things at your new home while you are still at your old location will save your time as you land there.
Get Tips from Who Have Moved Recently
It will be worth it if you approach someone in your circle who took to moving recently. Those people will give you some of the finest suggestions, many of which will save your time and money. They say it is wise to learn from others' mistakes. Thus, try to update yourself on common time-wasting errors like packing slips and loading mistakes.
We recommend you to constantly reach Moversfolder.com for multiple practical suggestions that make your move delightful and efficient. We are at our level best in bringing up fresh ideas and concepts for hassle free moves.
Here are Some More Cost Saving Moving Tips for you:

Cheapest Ways to Move Local
What Should I Do 30 Days Before Moving?
How Far in Advance Should You Plan Your Move?
10 Simple Ways to Save on Your Local Moving Costs
How to Plan Your Move According to the Moving Budget?