How to Research New Schools When Moving?
Your move may be due to certain personal, professional or climatic reasons but you can nowhere compromise with the quality education for your children. Along with other indispensable tasks which you have to undertake while planning, organizing and executing your move, a thorough search for good schools for your children is something you cannot put aside. Here a few worthy suggestions on how to go researching for good schools at your new location.

1 - Online Ways to Evaluate Good Schools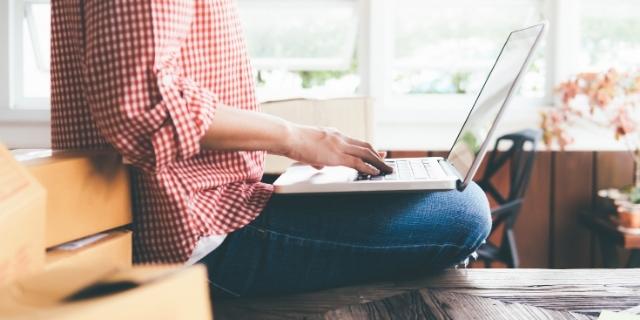 (i) Start Searching Before your Actual Move
It is not advisable to start looking for a school after you have settled at your new house. You will do it in a hurry now which might result in wrong selection or unwise decisions. In this era of internet and adequate online platforms, you can easily start searching online right a month or two before your moving date. This gives you enough time to check not just the number of schools in your new location but also valuable information about their academic infrastructure and amenities.
Then there are state directories and official websites also which carry information about the best and outstanding educational institutions in the territory. Make a list of the chosen schools and discuss with your family. Take your child's aptitude into consideration and try to pick the best suited school.
(ii) Check Parents' Reviews Online
Visit the websites of the schools on your list. Besides going through all the relevant details on location, academic facilities, teacher-student ratio, fee structure, session tenures, examination schedules, extracurricular activities, infrastructural details and achievements of the school, do not skip the reviews and ratings section on site either. Parents' reviews will be the ideal yardstick to measure the efficiency of the school in meeting expectations.
(iii) Visit the Popular Reviews Websites
There are some reviews websites to which post transparent views of various organizations as expressed by those who availed /are availing their services. Go to the sites which post school ratings. These reviews will further help you get an idea of where the school stands in the academic scenario.
Some common platforms are school-digger, great schools and National Center for Education Statistics (NCES) where you can evaluate some really decent schools in the area.
2 - Offline Ways to Evaluate Good Schools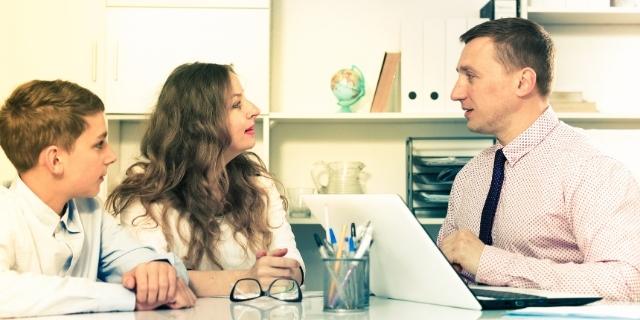 (i) Sit your Family Down to Discuss
Schooling being a weighty issue as it forms the basis of your child's overall development, invite your family to discuss the matter. Some amazing input will come from your own family members. They might also come up with some hidden potential in your child which you were not still aware of. Involve your child also in the discussion and value what he/she has to say.
(ii) Figure Out if Someone Known Is Living There
Try to figure out if someone in your friend circle or a relative is putting up in the area you are shifting to. They can give you some hand on and authentic information about various schools in the area, the most sought-after ones and also about your chosen school and its reputation in the locality.
(iii) Consult the Teachers at Previous School
The teachers in charge of your child sometimes know your child even better than you. Realize the importance of their feedback and consultation before picking the next school for your child. Walk up to the teachers who had been teaching your child in the previous school and ask if they recommend any particular school for your child. Also, the teachers may share with you any special aptitude in your child or any special care required etc. The consultation and timely discussion with your child's teachers will be crucial in choosing the next school for your child.
(iv) Ask the Realtors Around for their Opinion
Those dealing in real estate and relocation services/consultations can also be good guides to selecting a good school for your child at your next destination. These professionals have a general database of several living parameters of which academic set up is also one. They can tell you about some of the best reputed schools in the area you are going to.
(v) Reach Out to your Neighbors at your New Location
Your neighbors at the new location, especially those who have been living here for long, would be having a thorough know-how of the educational facilities in the area. They would be ideal people to suggest some good schools with a proven track record.
(vi) Visit Personally if Possible
If you are
moving locally
, there are good chances you have heard of the school before, it is further advisable to drive to the school and see from a different angle. Would you like your ward to be a part of this institution? If possible, talk to some students on how they feel at the school. If lucky to have some other parents in the school at the moment, speak to them to have an idea about the school performance. You should also schedule a meeting with the administrative officials or guidance cell in the school or those persons in charge of the parent teacher association. Let your child accompany too and judge if he would love to study in the school. In case if you are
moving long distance
altogether to a new city and state, then you must consider all points in this guide and make an educated decision.
(vii) Visit the Schools on your List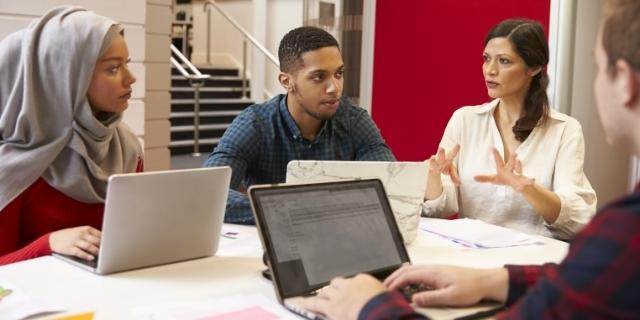 Walk up to the schools shortlisted by you. Meet the administrators, counsellors and teachers. Discuss about your child and have their opinion about admission. Do not keep your tab on a single school but at least two. This is important just in case things do not turn out in your favour in the first school.
There may be some more opinions of academicians and experts on some good ways to pick an ideal school for your child at your new destination. The discussion above reflects on the most reliable methodologies which help you choose the best temple of education for your child. Moversfolder.com endeavors best in providing you with the best solutions for all situations which are often a part and parcel of relocation.
LEARN MORE MOVING TIPS & GUIDES HERE:
Tips for Moving With Kids
Fun for Kids on Long Moving Trip
What Food Should You Avoid During COVID-19 Pandemic?
Planning A Long Distance Move During COVID-19 Pandemic?