How to Protect Your Furniture When Moving?
Moving is never a smooth ride. It comes with its own share of 'side-effects' of which broken or damaged furniture is something commonly heard of. Be watchful as the movers step into your home and lay hands on your cherished furniture. Follow these tips to protect your furniture during a move.

Protecting Large Furniture Items
Furniture being a wider term includes several wooden or upholstered items like beds, sofa, dining tables or large cabinets etc. Whereas some furniture is essential for sitting or sleeping purpose, there is a lot other for storage or décor purpose.
Large sized furniture items like king size beds and multi-seater sofa sets are inconvenient to be shifted from one place to another. When the move is unavoidable, here are a few steps you can take to keep them safe from the harsh effects of moving:
Dismantle the furniture item into individual parts if possible. Many of the modern versions of large and bulky furniture come as assembled parts which can be disassembled and reassembled as per the requirement. An increasing number of contemporary furniture designs are foldable, detachable, space saving ones with minimalist purposes. It is best to dismantle/detach separable parts before carrying and loading. It is convenient and safer to move smaller individual parts instead of dragging the whole one giant piece in an unsafe manner.
If the large piece does not have a provision for dismantling, consider selling it off at the old location itself and buying a new one at your next home. This will reduce your moving size, cutting your costs remarkably, besides saving space for other stuff. You could learn more here about how moving costs can be reduced.
If you are not going to dispose it off, hire professional movers who have the required expertise to handle large furniture. Alternatively, seek help from family and friends to lift and load large pieces. Similarly, go for specialty movers for still awkward or fragile furniture like dressing mirrors, pianos and large cabinets etc.
Clear the ways before lifting large furniture. Ensure that nothing obstructs the safe transition of such furniture items while the same are being taken out from the older location or brought into the new home. You may have to measure the dimensions of your door and measure it against those of your furniture to determine the angle through which the furniture would be safely taken out/brought in.
Protecting Medium Sized Furniture Items
Furniture items like medium sized wooden and glass cabinets, chairs, loungers, recliners and settees etc. fall under this category. While the size may not be a big problem here, weight may be. Here is what you should do while moving such items.
Do not drag for the sake of floors, carpets and the furniture itself. The weight may put more pressure on floors and the friction may harm the lower ends of furniture. It is recommended to use furniture sliders, dollies and wheeled devices to roll such pieces over the wheels. This will reduce friction, protect the wear and tear of your furniture and save time and energy too.
Do not lift it all by yourself. Let at least two people carry it to put it on the rolling device or wheeled dolly. Tilt the furniture item to a certain angle and let it ride smoothly on the wheeled device.
Protecting Small Size Furniture
Small sized furniture items like sitting chairs, small centre tables, kids' furniture and small cabinets are best lifted by two hands for the move.
The most important thing while moving small furniture items is how they are loaded into the truck. Such items are usually light weighing and tend to be fragile. Thus, you should load it in such a way so that no heavy stuff overrides them. A lapse on this count may leave the small items broken or damaged
Pack such items into robust cardboard boxes or containers for safe transition. Tape the bottom of the box so that the sharp legs, protruding parts of chairs, tables and other parts of furniture do not pierce the bottom of the box which may rip the box apart
Common Protection Suggestions for All Sized Furniture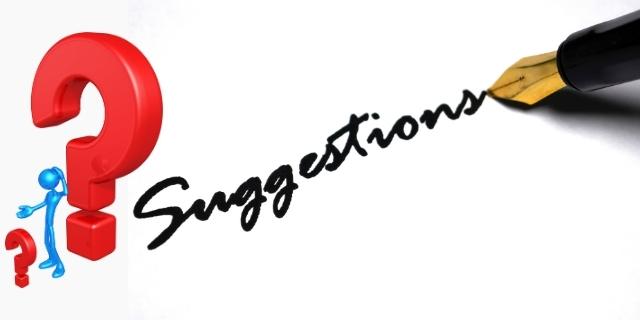 Do not move your furniture uncovered. This counts towards laziness and carelessness and it is quite unsafe if the vulnerable furniture is pushed into the truck without protective covering. There are multiple covering material, sheets, plastic sofa covers and films available in the market today for covering your furniture during a move. If nothing, use at least bed sheets, old blankets, socks, foam, sponges or newspapers to protect your furniture.
Bubble wraps are yet another cool option to protect your delicate pieces of furniture. It is recommended to go for biodegradable bubble wraps for eco- friendly reasons.
Shrink wrap clings to the surfaces well and offers good protection.
Unscrew the handles if they pose hindrance to smooth packing. Screw them inside temporarily and secure the nuts, screws and bolts at some safe place.
Sharp corners and piercing parts of the furniture should be cushioned with cutouts of cardboards secured with adhesive tapes, or at least rag pieces, blanket pieces, old towels and newspapers. This will save from rubbing against walls and doors.
In cases of upholstered furniture like sofas, it is not uncommon to note the fabric, rexine or leather ripped apart after a move. You should see that no sharp or pointed structures come in contact with the upholstered surfaces while packing and transportation.
The glass parts of furniture should be wrapped separately and the two such pieces should not be loaded with their direct contact intact. Stuff corrugated cardboard or similar cushioning material which should sandwich the glass parts.
As you go loading your furniture in the truck rental, ensure that your prized furniture does not rub directly against the sides of the vehicle. Stuff some soft stuff like mattresses, linen and clothes in the gap between the sides of the vehicle and the furniture. This will shock proof your furniture while travelling.
Clean your furniture thoroughly after the move. Wipe the stains, fingerprint marks, spots or any signs of moving as soon as possible. A timely treatment with a solution of mild detergent in warm water or wood cleaning sprays will take care of most of such marks. Remember that some imprints get stubborn with time.
It is always better from a safety point of view to book professional movers to transport your furniture. The good thing is that they will have all the protective coverings and strapping equipment to tie down your furniture to the truck for safe transportation. You are further advised to comprehend insurance and valuation guidelines before you opt to book a particular moving company. If you are going to move on your own, the above suggestions should help a lot in lending adequate protection to your furniture.
Learn Some More Tips & Guides Here:
Important Tips for Moving With Kids
How Do You Move Furniture Cheaply?
How To Protect the Staircase Area While Moving
5 Essential Tips for Moving Heavy Furniture Safely
Tips to Follow When Moving Into a New Apartment