How to Protect Your Flower Pots During the Moving Process
If you love plants, then you are probably looking forward to moving your plants along with you from one house to another. While moving plants, the most important thing is to know how to pack your flower pots. Not only do your ceramic or terracotta pots need to be empty and packed, but it is also the plastic ones that need the same care.

Packing and moving your flower pots is easy and hard at the same time, even though the packing process does not require any special skills, though it requires some basic yet important tricks.

If you are looking for a perfect and safe way to move your flower pots, then follow the below steps to ensure your plants and flower pots reach your new house safely and without any damage.

Here are Some Important Steps to Pack your Flower Pots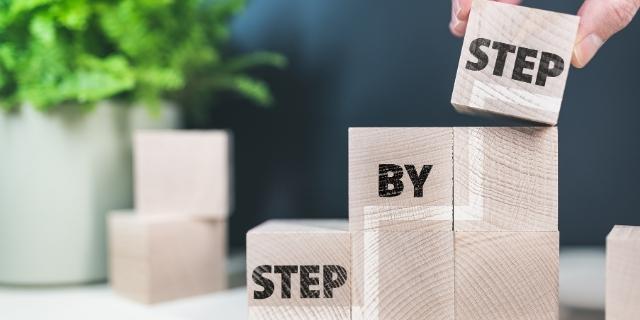 1 - Should you Move them?
Before you move your plants to a new house, you must know that moving them is a risky part as you have no idea whether the same plant will survive the same way it used to in your new house. Moving companies are not allowed to pack or move your flower pots to another location, so it's clear that you have to move them yourself.
Before you move and start packing your flower pots, there are some questions that you need to answer as they will help you in deciding whether taking plants to a new place is a worthwhile decision or not. Questions like, are you really attached to your plants? Would the climatic conditions of the new place be good for your plants? What is the best time to move plants? Usually early spring and late autumn is a great time to move plants, as, during these two seasons, the plants adapt the surroundings easily. Once you are sure about moving them, you will be more certain in your ways rather than doubting yourself.
Check out our helpful tip about
How to Move Plants When Moving With Households?
2 - Get your Flower Pots Ready for Packing
Before you start packing your flower pots, the first step you need to do is get packing supplies. You must get plastic pots and start re-potting your plants into them before you move. Buy some strong cardboard boxes, for easy transportation of flower pots. Also, get some packing sheets for taller and larger plants to protect their leaves. The last is packing tape to roll the boxes and packing sheet.
3 - The Most Important Step Is Taking Plants Out from the Clay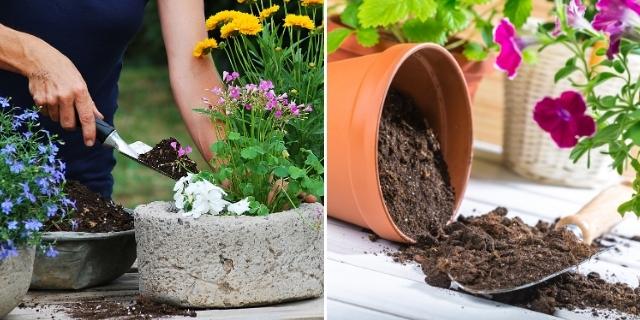 If you have your plants in ceramic or terracotta pots, it is important to remove them from such pots, because they are fragile and have a tendency to get damaged during transportation to new places. You must be wondering how to remove plants from such pots, well, it is easy, just place your hands on the base of the pots, then slowly turn the pot upside down and as soon as the soil begins to loose, the plant gets unstuck from the container. Never yank the plant from the pot, do the process gently and do not rush into this process.
4 - Cut Down the Extra and Loose Roots
Make sure you trim the loose roots of plants to keep them healthy on the way and after the move takes place. Also, keep in mind that pruning the roots of your plants will make it easier for you to safely put them into new pots. Also, remove all dead leaves before you transport them. If it is required, always treat your houseplants with pest infestations. It is never a bad idea to try a pruning technique for your plants, if you aren't sure about the technique, make sure to google it before you begin.
5 - Put them in Plastic Pots
After pruning, shift them to plastic pots. Make sure to roughly get the same size pots. You must place the plant in the middle of the pot and the gap in the outer area must be filled with fresh soil. It is recommended to do this process 2-3 weeks before you move as some plants need time to adjust in new pots.
6 - Protect Your Plastic Flower Pots on Road
Make sure you water your plants every day from 3-4 days of your move. In case you are
moving in summer
, then water them in the morning of your moving day. It is also important to pack your flower pots with soft packing paper, each flower pot needs a couple of layers of packing paper. In case of tall plants, use stakes or strings to tie up the foliage's for extra protection.
7 - Get Moving Boxes to Pack Your Flower Pots
Once you get moving boxes, get packing sheets, and place them on the bottom of boxes to provide cushions for extra protection on the road. Make sure you create coin-sized holes in the boxes, to provide the necessary oxygen for plants. Now put the plastic pots into the moving boxes and arrange them properly so that they don't hit each other. You must crush some paper and fill the gaps between the pots immediately to avoid contact with each other.
You can Read our informative article "
Where Can I Buy Moving Boxes for Cheap?
"
8 - What to Do With Ceramic and Terracotta Pots? Pack Them Now!
Your next step is to pack your ceramic and terracotta pots properly to ensure there is no damage to them during transportation. The first thing you must do is get the newspaper or waste paper and fill the pot with paper or bubble wrap for protecting the interior part. Now pack the exterior with soft packing paper.
9 - Load Your Flower Pots Into Car
Now that everything is packed, load the clay pots and the boxes with plastic flower pots at last in your car.
Hire Cheap and Best Movers Using Moversfolder.com
Moversfolder.com is an online moving portal that helps moving customers find the most reliable moving companies and
get free moving company quotes online
. You can find here plenty of
moving tips and guides
on various prospects on moving which will help in having a smooth move.
Here are Some More Helpful Tips for You
Important Tips for Moving With Kids
Items You Must Move on Your Own
How Do You Move Furniture Cheaply?
Tips to Follow When Moving Into a New Apartment