How To Plan a Successful Garage Sale Before Moving?
If there could be one thing that is always true about moving, is getting rid of things that are no longer required. While it is easy to trash, recycle or donate your items, nothing is better than hosting a pre garage sale. It will be a good idea to get rid of things that you no longer need along with making a few extra bucks along the way. Other benefits of the pre-sale move are that you will be moving less stuff which means less time spent on packing and unpacking unwanted stuff and thereby a cheaper move. Although garage sale is a bit more than just arranging the items on your lawn and signing up.

To Have a Successful Garage Sale, Follow These Tips:
1) Set a Date and Time
You need to be smart about the day and date you choose for your garage sale. Weekends are the best option, preferably Saturday. And when it comes to season, spring is the ideal time to arrange a garage sale as people usually love to go out during pleasant weather. Do not host a sale on a holiday or when there is any big event in your town. As for timings, start early in the morning and let it go till late afternoon.
2) Check With Your Local Authorities
You probably won't get into any problem with hosting a pre-move garage sale, but to be on safer side call your local authorities and ask whether you need any permits or are there any rules or restrictions that you need to be aware of. Make sure you do this before 3-4 weeks of your sale date, as in case of a permit, you might require that much time to get it.
3) Make an Inventory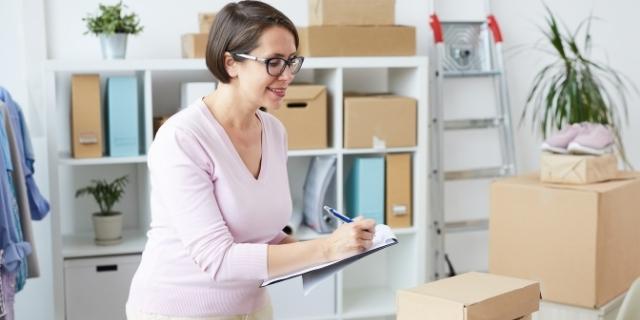 Just like any retail store, you need to make an inventory of your items you are putting on sale. It will keep you organized while setting up and rolling also. To start with, go around your home and note things you want to sell. A solid inventory list will also give you an idea about how you can display all the items.
4) The More Items, the Better
Do just check out obvious spots like cabinets, cupboards, etc for unwanted items, in fact, you must dig into your basement, garage, attic and other such places where all us usually keep things for long and do not check them for a while. Focus on things that will pay off better to you, and remember, the more items you will put on sale, the better for you in terms of getting rid of extra unwanted stuff and to make extra money.
5) Be Creative With Your Advertising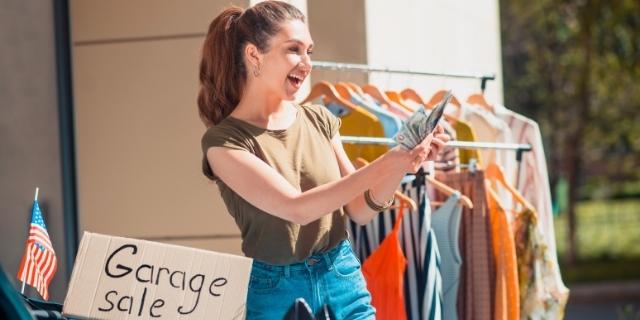 Usually, the most common way to advertise your garage sale is putting a board on the side of the road, but we fail to understand it is not the most effective way of advertising. You must do advertising through social media platforms. You can also print flyers and ask your local vendors whether you can place them on their window. The more social network you use, the better reach you will get. Lastly, word of mouth is still the best way to attract people, so make sure all your friends, relatives and neighbours are aware of your sale.
6) Ask Your Neighbours if They Are Interested in Joining
In case you don't have all a lot of items for sale, you can just invite your neighbours if they could join you in the garage sale.
7) Set Fair Prices
While the main objective of a pre-move garage sale is to make money, but, if you keep the prices too high, you are likely to get far fewer customers. People usually go to garage sales, to get a good deal, so it is always better to have fair prices of your items.
8) Offer Bulk Deals
If you give bulk deals, people will buy more as they will feel they are getting more for less money. You can also offer surprise bags, which will make things enticing.
9) Be Open To Haggling
You need to be open for negotiation. However, if you have set a fair price and still a consumer wants to drop it down a bit, go ahead and don't hesitate to become firm. It is a great sign of a seller.
10) Organize Smartly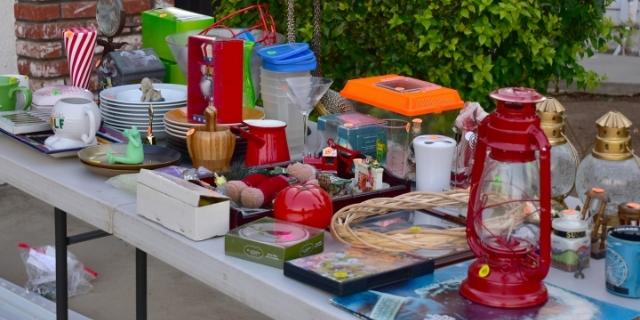 Your garage sale does not need to look like a professional sale, but you do need to organize it properly. Keep similar items together and rearrange them well as things sell better when properly organized. Always display items in such a way, where it will be easier to sift through.
11) Have Refreshments
Even tiny brunches in your garage sale, can help in bringing more people. You can sell homemade baked items, drinks or snacks along with your items. You can also offer a free refreshment drink to your visitors. It is a bit more work on your side but it will be worth it.
Keep in Connect With Moversfolder for More Moving Tips!
Planning to move and wondering where to start? Here at Moversfolder.com, you can
find the best movers near
you for all your moving needs and educate yourself with our expert
moving tips and guides
that can help you make your move smooth and hassle-free.
Check Out Related Moving Tips and Guides:
How to Cope With an Unexpected Move?
How To Move Plants When Moving With Households?
Tips to Follow when Moving into a New Apartment
How to Plan Your Move According to the Moving Budget?