How to Move a Piano?
Moving a piano is not a simple task and no one should ever misinterpret it as an easy task. To relocate a piano, you need a lot of planning and preparations to ensure a safe and smooth piano move. You must be aware of every detail involved with how to move a piano along with the various risks involved with it before you start the process. Regardless of the distance you are moving, you need to be prepared for various hurdles while moving if you own a piano.

No matter whether you play your piano everyday or you have just kept it as a decorative corner, no one wants to leave the piano behind or afford the damage in transit. This is why you must be aware of every factor before you move a piano. So, don't think of rolling your piano like any of your other belongings while moving, continuing to understand the right way of moving a piano safely and securely.

Let's Start with Knowing your Music Instrument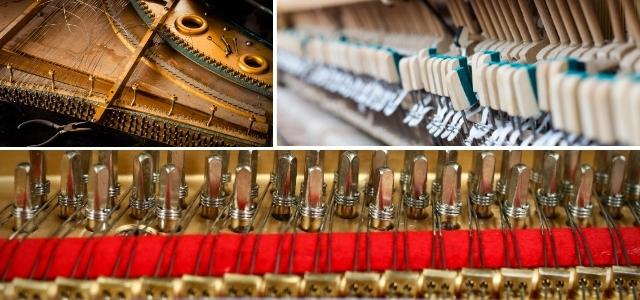 Indeed, if you own a piano, it is going to be the largest yet the most delicate item of your home. A medium sized or standard piano comes with more than 5000 parts and 200 strings. That is why moving a piano involves organized planning. Moving a piano from one place to another without utmost care leads to many problems. The size and weight makes it a tough belonging to move.
Here are some basic considerations that you must keep in mind while moving a piano:
Complete list of Do's and Don'ts on How to Move a Piano
The Do's
You must consult professional piano movers beforehand, in case you have any doubts about whether you should hire a moving company or not, then you begin with knowing the various benefits and reasons to hire professionals to move a piano.
Make sure the path is clear while moving your instrument. Moving the piano becomes more tough when stairs are a part of your traveling path. If you are having more stairs at the time of moving down and up the piano, then it is best to rent a ramp. With the help of a ramp, you can easily place it over the stairs and moving it becomes a bit easier.
It is important to cover or pack your piano with non slip blankets. Make sure the edges of the piano are folded towards the instrument and ensure that you protect the edges with moving cords.
Never forget to fill the inner area of piano with packing desiccants. In case the moving company's truck stops at the humid temperature area, there is a high possibility of wood crack so it is important to use packing desiccants like silica gel sachets before you pack it up.
Make sure your packed piano is placed and secured properly in the moving truck while loading.
If you are having a grand piano, always remove the legs of the piano before you transport it. Legs are usually fragile, and can easily get damaged during transportation.
Once your move is complete, ensure you tune it immediately as the humid temperature and atmospheric pressure detunes the instrument.
The Don'ts
Never start moving a piano without a proper planning and process. Always consider a step by step guide to ensure a smooth moving process.
Never start moving your piano without  proper equipment, because Moving a piano requires specialty Movers with proper equipment to Move easier and faster.
Never load the piano into a moving truck without a ramp. If a moving company does not come with a ramp, there is no other way to lift up and down the piano.
You should not leave the lid unlocked, as during transportation the keys can get damaged.
It is not advisable to load the piano at the last. Always start loading with piano and place it right next to the wall.
Never leverage the weight of the instrument in one direction.
Safety Tips on How to Move a Piano
Now that you are aware of do's and don'ts, here are some other considerations that you must keep in mind while moving a piano from one place to another.
Your Clothes
Although, sometimes it hardly matters what you are wearing, but at the time of moving a bulky and heavy item like a piano, a small wrong decision about your clothes makes a huge difference. Make sure you wear the right pair of shoes, get non-slip shoes to avoid accidents that could damage your piano.
Know the Travelling Path
You must know the travelling path of your piano, and ensure the path is clear, there should be any heavy belongings or other elements on the path that could be an hindrance.
Know the Exact Measurement of your Piano
Once you have disassembled your piano, took out its legs, before placing it on the moving truck, get a measuring tape and check out whether it will fit your doorways or not.
Gather a Moving Team
In-case you are not hiring professionals to move your piano, then you must gather your friends or family to move a piano. Also ensure the people you are choosing for the move, do not have any injury or back pain as it is a heavy object. Even a small mistake can lead to bigger problems for both piano and person. For a smooth and smarter move of your piano, think intelligently and hire professionals instead of gathering your loved ones.
Important Tip to Move a Piano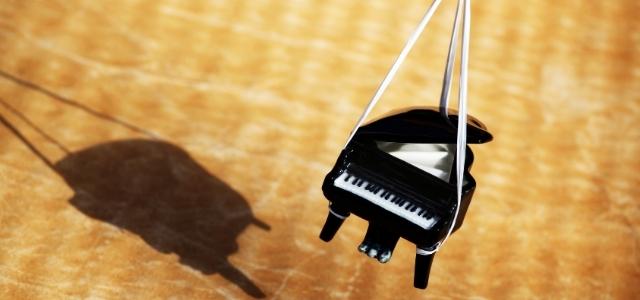 Moving a heavier and larger object like a piano is not a joke. In case you are not careful, you can invite damage to your piano or injuries to the piano moving team as well. Have patience and clear mind, do not rush things while moving a piano.
Hire the Specialty Movers at Moversfolder.com
To move a piano smoothly and securely, make sure you hire a reliable and professional moving company. Here at Moversfolder.com, we will guide you the best on how to move your piano and help you to
hire the best moving company
. It is an online moving platform that comes with a great list of reliable moving companies and makes your selection easier. Before you choose one,
obtain online moving quotes
from different movers and compare them with the comfort of your couch at home.