How to Handle Selling your Home While Moving?
Moving to the next location is itself accompanied by goosebumps. What if you have to sell your old home along with the move? The task and responsibility will obviously multiply. Both moving and sale have different hassles. As you are confronted with both, a few suggestions from experienced hands will help you relieve you a lot. Just go to this easy-to-follow guide.

Check the Cleanliness of your Home
Just put yourself in the shoes of your prospective buyers. Would you like to step into a dirty home as your next buy? What would be the first impression on you? The writing is clear. Nobody wants the home shabby or dirty. Thus, the first thing you must keep in your mind is to check the cleanliness aspect of your home. Spare some hours to clean up the home, mop away cobwebs, dust off the door and window frames and everything that would make your home appear clean and spotless. Doing a bit of cleaning on a daily basis is better as it will not pile up your work for the last days. If required, hire professionals to help.
Make the Home As Presentable As Possible
Before you plan to call the prospective buyers home, make sure you make your home spic and span, and presentable. A few days prior to the move, there is every possibility that your home would be flooded with packed linen, bundled up stuff and multiple sized moving boxes. All this is going to make the home look clumsy and cluttered. The buyers will not be able to have an exact idea of the space in your home. It is, thus, advisable to make the home look spacious and presentable. Some workable ways to ensure it are:
Shift the boxes for the store-room/garage during the visit.
Rent a self storage unit to keep some stuff till you relocate.
Some friends and relatives nearby might be of good help here by managing some of your stuff at their homes.
Manage the Required Repairs
It reflects badly on your part if the prospective buyers find leaking faucets, broken fence, plaster coming off a part of the wall and similar put offs in your home. As you are prepared to call the potential buyers home, manage such repairs beforehand. A little care at this time will translate into a better price for your house.
Guide your Family About Safe Packing
When a move is due within a few days, it is obvious that packing the household stuff would be going on at home. Adopting safe packing strategies will help your home stay clean and undamaged. Peeling off posters from walls carelessly will result in damaged walls, for example. Similarly, sliding the heavy furniture on floors can make dents on floors. Since your old home is going to be a new home for someone, try to leave it as nice as possible. So, guide your family, especially children to go gentle with the packing and dismantling type of activities.
Do Some Extra Adornments if Possible
Before we discuss that, there is a question: How do businessmen sell their usual stuff? There are a hundred things they would do to get a better price. Wooden chairs are painted overnight and used vehicles are given a thorough wash and rubbing/polishing to make them look just new. Similarly, there is no harm if you walk an extra mile and 'adorn' your home a bit. A quick pruning of the garden fence and fresh paint of the front gate can do wonders. Do whatever which can ensure a better price for your house.
Update your Documents
Selling process of an immovable property is based on ownership, will, registration and transfer of power of attorney papers, whatever the case. Thus, before you proceed with the sale proceedings, check of the papers are ready and filed. Make extra copies wherever needed. Inform those in the family whose signatures or presence would be required and put everything in order. A shabby and disoriented paperwork will show your carelessness and may deter the buyers and realtors.
Hire A Reliable Real Estate Agent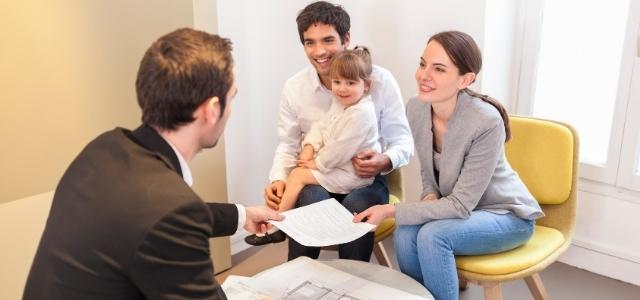 Selling a home requires professional help. It is recommended to hire the services of a dependable and proven real estate agent. Remember, selling a home involves a good amount of paperwork, documentations, legal formalities, inspections, probable visits to the local estate authority and the arduous task of getting the right customer. There are many hassles and hidden corners. A good realtor will charge some commission but will ensure relaxation on these grounds. So, the commission is worth it. Lastly, you could also go through this informative article on
How to Choose a Real Estate Agent?
Here at Moversfolder.com.
Seek Counsel of your Chartered Accountant
You should also take the advice of your chartered accountant or tax calculator or any professional who manages your finances. A sale of a house will fetch you some big amount of money. You will need advice on how to go with the transaction to save (or minimize) tax.
Ask for Some Time as you List your Home
When you go listing your home for selling, ensure it is not just walk in interview type activity. Mention those interested to see your home must call you first. Remember to ask for some three-four hours before they step into your home. This will give you some time to plan what to talk with them, besides giving you some time to do up your home for a thorough showing.
Hire Professional Movers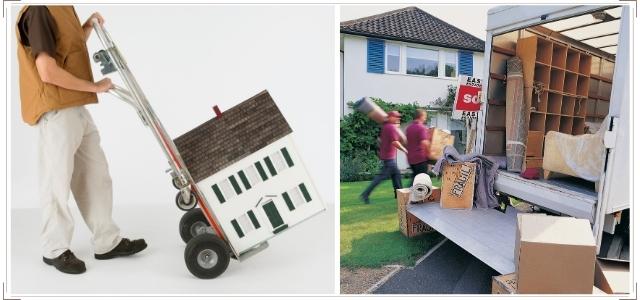 It has been stressed at many places on Moversfolder.com that you should hire professional movers for your moving job. You may check here
How Do Professional Movers Help During Your Move?
on relevant sections on Moversfolder.com. The sought-after online portal Moversfolder.com serves best in getting you through professional moving companies with trusted records and proven credentials. Experienced movers will help while selling your home also as they would pose absolutely zero or minimum threat/damage to your home while taking the heavy pieces out, disassembling the units and other steps of transition. Not hiring professional movers may leave your floors broken and doors scratched.
Inform your Neighbors
Last but not the least, it is not social and humane to move like a detective. Inform your close and trusted neighbors about your relocation plans and intention to sell your home, Maybe they come up with some good buyer in their circle or friends. Also, you should thank them for being your neighbors for all through these years and invite them to your new home.
(Suggested Reading:
Decent ways to leave your neighborhood before moving
here at Moversfolder.com).
Please remember that selling a home is as lifetime decision as moving itself. You should take every step with due consideration. Any lapse can cost later. It is also advisable to check the latest state guidelines on how to execute sale of properties. The official websites of the estate authority of your locality will need to be checked for the necessary guidelines and downloading of the required papers etc.