How to Cope With Moving Away From Your Family?
Moving to a new place is a complete adventure. It could be a beginning for most of us, as it may be a chance to build a life that we have always wanted. However, relocation also means you move away from your home and your family. And it is certainly tough to move away from a place that you have been calling home for a long time and to stay away from people you care about. It is natural that you are going to miss your parents, your friends, your relatives and surely your comfort zone initially. Moreover, if you are moving long distance, you will also miss the places you used to visit regularly and things you loved in your town.

But somehow, for one or another reason, you need to move to a new place for a better beginning and leave your old life. So it is important to get rid of homesickness and relocation depression. You must know how to cope with moving away from your family and your old life. This means you need to find out the best ways to deal with any post-relocation issues that you may face for quite some time. With this guide, learn a few insightful tips that will allow you to make the best out of your new place and life.

1. You Must get this in your Mind that it is not an End
When you are moving long distance, there could be a great distance between you and your family, and you may not see each other for long. Yet, living far away does not mean that you don't care about each other or you will never meet them again. It simply means that you would not be able to spend much time with your family like you used to before. It is ok, everyone has their own life and if you are moving for your better life, you must understand that things will change a lot. And always remember, that it is not an end. Here are a few points that will help you to keep in touch with your family.
Call and text your family whenever you have a chance. This will keep your homesickness at bay.
Calling them and messaging them will also allow you to share your experiences and thoughts with the people who matter a lot to you. They will get a great idea about what you are going through and will understand your ways better to give you the right advice.
Making new friends will take time, so it is important to have frequent chats with your family and friends so you don't feel lonely.
Hearing from your family and friends frequently will also give you comfort, as you will have your loved ones just a call or message away. It will be much easier for you to cope with moving away from your family when you will be in touch with them frequently.
2. Keep yourself Positive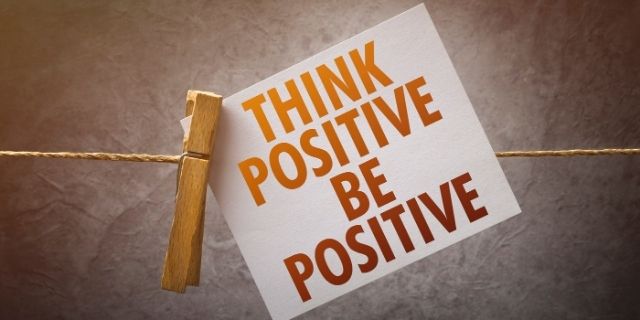 Moving away from a place where you have been probably living for your whole life is hard, but it is a chance to get a new life. There could be plenty of reasons why you could be moving like getting a new job or an opportunity that you don't want to miss or any other personal reasons. But one thing is for sure, these challenges will help you learn to stand by yourself, you just need to keep yourself open and positive and you will be stronger and happier like you always wanted to be. Furthermore, it will also take away your sadness of being away from family.
3. Make your Moving Process Easy and Stress-Free
Enduring your move will be easier if you plan your moving process efficiently. You need to make sure the things go according to your plan and you don't face any problems during relocation. The best way to move stress free is by
hiring professional movers
that will take care of every aspect of your move from start to end. When experts will take care of your moving process, you just have to sit back and don't worry about the various tasks of moving. This way, you can spend more time with your family and you will get enough time to prepare yourself for a new life. Just ensure that you do a thorough research about movers and
hire only the best moving company
around your area.
4. Find Comfort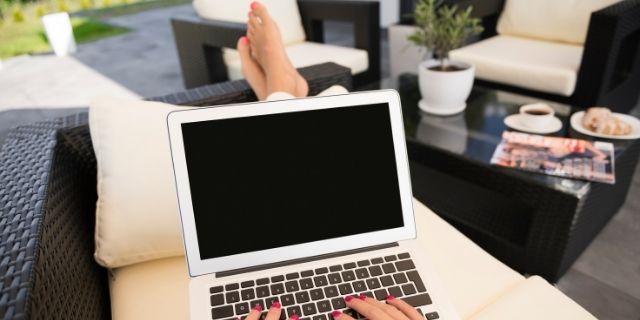 Finding your inner peace is very important as it will help to cope with your move especially when you are far from your family. So, keep yourself busy, no matter whether you are occupying yourself in job-related work or doing some fun activities in your new city. Ensure that you keep your mind and hands occupied, especially during the first few months of the move. Another important thing you must do is, make a routine. Having a proper routine will not only give you a sense of security but it will also give you a feeling of fulfillment and get your life back on track soon. So try to stick to a routine during the first days of relocation as this too will help you in keeping your homesickness at bay.
5. Keep Traditions Alive
If you always had a specific time of having food, then make sure you eat at the same time even in a new place, if you used to go out with your family every weekend, then you must do the same in your new city. By doing this, you will find yourself at peace and you can be happy.
6. Make your Favorite Dishes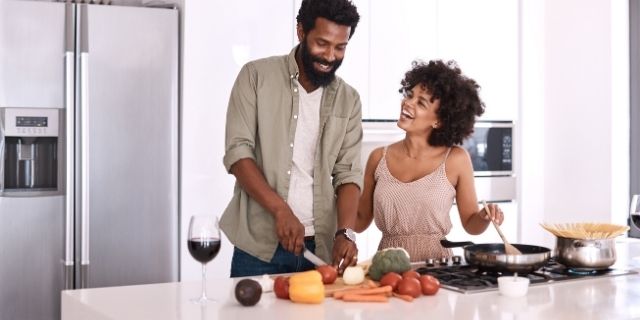 Ask your mother the recipes of your favorite dishes, and make them for yourself every weekend, this will give you a feeling of home and family.
7. Keep your Focus on what Took you to the New City
We agree that you are missing your family and friends, but always remember the reason why you moved to a new city? No matter how hard it is, stay on your goal and try to make the best out of it. In fact, being away from your family is quite an opportunity for great personality development. And the feeling of success you will get while focusing on your work will make it easier for you to deal with moving away from family.
Let Us Help you find the Cheap & Best Movers Easily!
You are already dealing with the emotional stress of moving, so you certainly don't want to find yourself in the middle of moving chaos. Let Moversfolder.com help you find the best moving companies near you, so that you can spend time with your family and say proper goodbye to them. Just fill in the simple "
Get free Moving Quotes
" form and that's it, you can then compare the estimates at the comfort of your home.