How Much Should you Tip Movers 2021
Moving into a new home is often exciting, mixed with a dash of dread. When the moving truck arrives with your personal belongings, you might also be a bit anxious about their condition. Experienced and professional movers know that customers expect each item to be placed in its proper place in the same condition as originally packed. So they use great care to satisfy customers and deliver each item as promised. And as relief settles in after unloading on moving day, many people often wonder how much should you tip a mover.

The Life of a Mover
Moving furniture
is a hard physical job. These men who unload trucks for a living know intimately, how much a piece of furniture may weigh. Hefting a 400-pound couch is only a part of their daily process. Negotiating stairways and doors without rubbing the carpet are essential to avoid stains and protect family heirlooms. Two story homes and walk-up apartments also require more effort. Movers take pride in their work and strive diligently to care for each of your items as if it were their personal possession. These men and their families also depend on the bonuses which they receive for a job well done. So, when you are deciding how much you should tip a mover, make sure to pay attention to detail, professional courtesy, and the personal care used to protect your belongings.
Tips Are Discretionary
How much to tip a mover depends on several factors. For example, a two-bedroom home involves slightly less work, while a four-bedroom home requires slightly more effort. If you have an extensive collection of tools, toys, camping gear or other recreational items or are moving any special items like a piano, then they require substantially more care and effort. Weather conditions also affect the amount of work and effort involved in a relocation job. Professional movers respect deadlines in extreme conditions regardless of personal discomfort and additional effort required. All these added efforts in extreme conditions deserve consideration while tipping movers.
When to Tip a Mover
Well, the answer is simple, whenever movers do a good job in handling your move, they deserve a tip. On the other hand, if they did a bad job, broke a few of your belongings or were rude to you or were trying to scam you, then you can choose not to tip them. To
safeguard yourself from scammers
, make sure you research the movers thoroughly before hiring them. Now, as for the right timing to tip movers, it's usually at the end of the move,  especially in case of local moves. This means the same crew performs both loading and unloading work, so consider adding an extra bonus.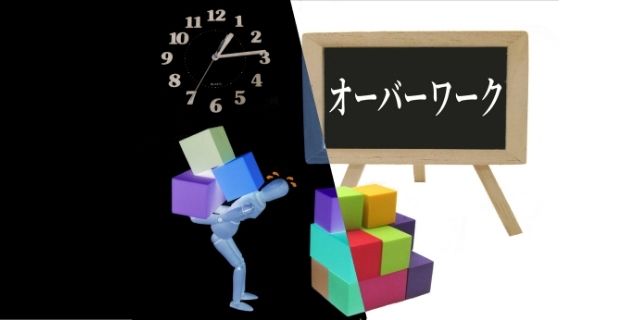 But what if you are
moving long distance
, like if you are dealing with an interstate move or cross country move. Well, moving companies often work cooperatively when long distances are involved. Major companies employ movers locally to load and unload the moving trucks. This practice prevents extended overnight travelling and ultimately saves each homeowner substantial costs. In all probability, the men who load a truck on the East Coast will not unload on the same on the West Coast. And because two different moving crews are involved, both crews customarily receive moving tips.
Unpacking and Storing Service
Traditional tipping usually is for loading and unloading jobs. But when you hire professional full-service movers, then the moving crew works in both packing and unpacking your belongings. Efficient packing makes sure all your possessions reach your new home without any damage while unpacking moving boxes and even when you are storing items, require attention to detail to handle each item individually and find a proper place. Most of the time, you might want to supervise and offer advice to movers while unpacking. Moving Crews understands your concern and gladly works side by side with you as per your instructions. The additional time and effort required to unpack items thoughtfully also deserve consideration when deciding how much to tip a mover.
How Much to Tip Movers?
The answer depends on how efficiently the job was done, your level of gratification, and of course your budget. As per your best judgment, you can choose to offer bigger tips if the movers do an outstanding job, standard tips for a good job done and no tips if they provided you sub-standard services or had disrespectful behavior. Let's have a look at some universal tipping formula that will help you discern how much you should tip your movers.
When deciding your tipping amount, you can consider the traditional method. A tip of $20-$30 per person gratuity is customary for a crew of four. Now the moving crew may be larger or smaller, yet a traditional gratuity is based on an average household. So, if two men accomplish the work of a four-man crew, then this moving crew deserves twice the appreciation and hence should be tipped accordingly. Likewise, if six men perform a four-man job, the gratuity per person will be certainly less, even if they manage to finish the job faster.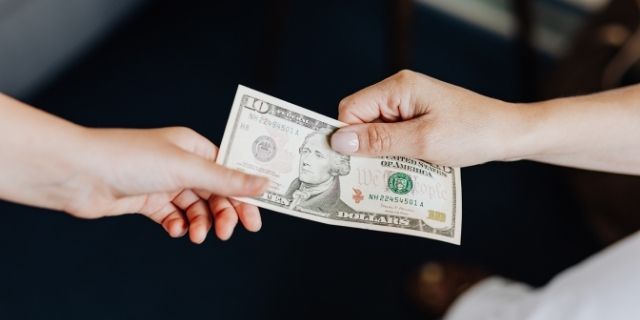 Next method is paying by the hour, which is usually applicable in case of
local movers
. You can consider tipping them $4-$5 per mover per hour for a job well done. If you are really happy with their work, then you can even consider up to $8 per mover per hour.
As for long distance movers, remember that you have to tip at both ends, one at the loading end and one at the unloading. So, if you are considering paying percentage-wise, then remember the
average cost of moving
a long distance is around $4300 as per AMSA. This means a 20% tip of your moving bill might be too much for you. The simplest solution is to continue paying by the hour which is $5 per hour per mover.
Lastly, remember never pay the entire tipping amount to the foreman or the driver. Tip each mover individually to show your appreciation and gratitude towards their individual efforts.
Find Cheap & Best Moving Services at Moversfolder.com
If you still haven't found the best moving and storage companies for your upcoming move, then get started by filling out a simple form at Moversfolder.com, by spending just a minute, you will be able to connect with licensed and insured movers near you and even get
free moving quotes online
from them right in your inbox.