How Far in Advance Should You Plan your Move?
A timely planning is crucial to an efficient and hassle-free move. A well-organized moving not just keeps you stress- free but also proves to be cost-effective. The exercise of moving demands that you should be well prepared to handle it which requires systematic planning beforehand. There are several recommendations on how advanced the planning has to be.
The Time period of Advance planning depends upon the following factors:
1) The moving distance
2) The reasons behind the move
3) Your paying and saving capacity
4) The size of your move
5) The time period of your move

1.The Moving Distance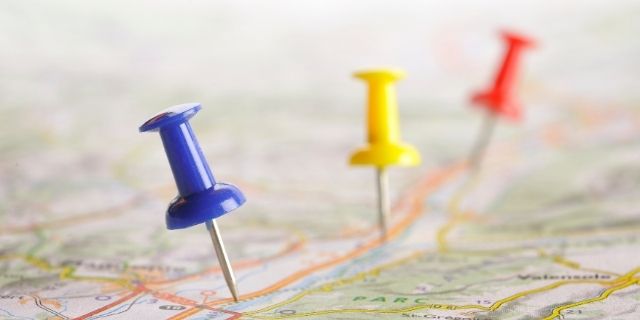 The moving distance is a major determining factor about how earlier should you start planning. If you are moving locally, it is pretty fine to plan around four to six weeks before the move. One word of caution is that a local move should not be taken for granted. There are certain points not to be ignored. The booking of
local movers
should be done at least one month in advance to avoid last minute hassles and extra costs.
But if you are
moving cross country
, you plan at least six months to a year in advance. The reason is that moving cross country has its own implications. You have to consult a lot, research a lot and prepare your family for a changed life setting. Moreover, different states have different living conditions and laws. You might need to have some paperwork and documentation jobs done too which may take time. Booking of movers here too have to be around two to three months in advance to save costs as moving cross country is often extremely expensive.
2. The Reasons Behind the Move
People move for varied reasons of which domestic, climatic, academic and professional reasons are most common. How advance you should plan depends on the underlying reasons too. If it is an academic reason, say you need admission in some particular institution in another state, you need to plan around four to five months in advance so that you may do the required admission formalities conveniently. Some universities ask for migration and other records from the previous institutions too. Still others may need you to clear some entrance tests which need time for preparations. Then, there may be some pending syllabi and assignments to be completed. For professional reasons like a new posting or transfer, the planning will depend upon the preparation time allowed to you by the company or the deadline of joining.
If the move is due to climatic reasons, you should plan at least three months before the onset of the season unsuitable to you at the old location or the onset of the season suitable to you at the new location. This time frame will allow you to make certain arrangements well before leaving your native place and time to settle at the new location.
3. Your Paying and Saving Capacity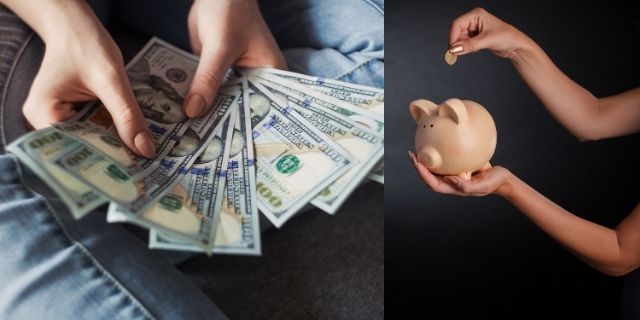 Moving is often hectic as well as expensive. The expenses are even higher for
long distance moving
. So, it is absolutely essential to plan your budget early before a move. How much early you should plan depends upon how much spare money you can keep aside per month for the move. For example, if you have calculated your moving costs to be $2000 and you cannot set aside more than $ 300 per month from your monthly salary for your move, it is evident that you need to plan your budget around six to seven months beforehand.
4. The Size of Your Move
The size of your move is also a determining factor about how advance you should plan your move. If your possessions include a lot of large and hefty items, you would definitely require movers who are well efficient for such moves. They must be having the necessary infrastructure as well as expertise to handle and transport such stuff and push it up the upper floors. They will obviously come at a higher price which further requires they are hired not less than a month in advance. Besides, the number of rooms to be moved is also a cost determining factor. If you have more rooms to be moved, the rates will be naturally higher and would require much prior planning.
5. Time Period of Your Move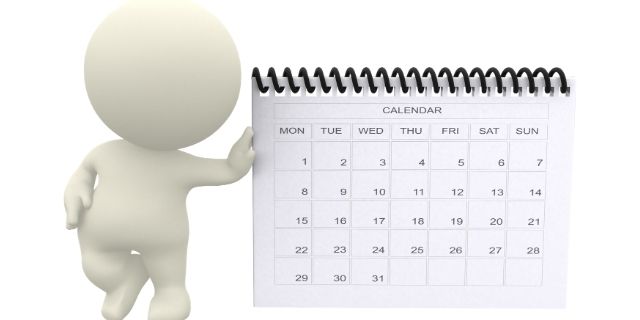 It must be remembered that the moving business is not the same throughout the year. The business soars in the busy months and dips in the time when people do not prefer to move. Summers are a time when people move the most due to school vacations, longer days, academic sessions endings and price reasons. Moreover, there is no heavy snowfall which is a nuisance in transportation activities. So, if you are planning to move in the busiest time window, usually April to September, you should plan at least three to four months in advance. The movers will have more bookings for these months and advance booking will be essential in getting you accommodated. If you are bound to move during off season, usually January to March, planning a month before may be sufficient.
6. How Much in Advance You Should Plan Your Own Travel?
When you should plan your personal travel depends on the mode by which you intend to travel. Whereas for buses and trains, the tickets can be bought even a week before but for air travel, it has to be around four to six weeks for confirmation and economic reasons. However, if you wish to travel by your own vehicle, there are no bookings involved, But, yes, you should ensure beforehand the vehicle is in satisfactory condition.
These planning recommendations are not binding and may vary as per individual needs and circumstances. For all your moving needs, it is advisable to consult a reliable source for
moving tips
,
quotes for movers
and suggestions. Moversfolder.com is an easy to use portal having databases of trustworthy and professional moving companies. You will also find some of the most valuable educational advice on the portal which will guide you to execute a fuss free move and suggestions on how to plan your move. Moreover, you will be navigated to the top-rated moving companies where you can assess and find answers to your moving needs.