How Do You Say Goodbye to Neighbors When Moving?
Moving is complicated. It's not just about planning, organizing and finding the best movers, but it brings in a varied bag of emotions. The emotional side of the moving process begins when you realise you have to say goodbye to your friends, neighbors, and your loved ones. This becomes especially hard when you or your children have lived there for a long time.

For many of us, neighbours become a part of our family, in fact, they are like extended families, which makes the situation extremely tough and sad when you have to move away from them. However, saying goodbye to your neighbors is also a part of your moving process and if you accept this, it will be less painful for you. Amid the moving chaos, take out some time to do fun activities with your friends and neighbours, as it will really help you in saying a proper goodbye. Here are some ideas that will help you say a proper goodbye to your friends and neighbors when you are moving away from them.

1. Host a Dinner Party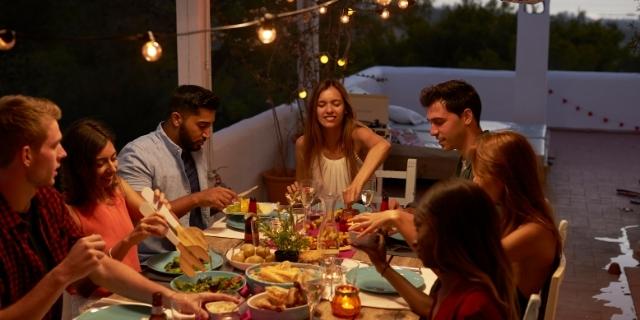 Before the hectic schedule of packing starts, host a casual dinner party at your home and invite your neighbours. If you don't have time to host a dinner, then do not hesitate to ask your neighbor to arrange a potluck dinner party at their place where everyone can get a few dishes.
If you have a large group of friends and neighbors, then the best way will be to have a party. In case your house is full of mess, rent out a place to party at a local lounge or you can ask your neighbor to throw a going-away party at their place. With this option, you can spend time with your closed ones and it will help you save from saying goodbye to individuals.
2. Go to your Favorite Restaurant
Moving long distance also means you will be missing out on your favorite places, like a restaurant. So call your neighbours or close friends in your favorite restaurant for lunch or dinner. Book a reservation table for 12 or fewer people and have a great dinner. If you have a smaller group, it will be easier for you to have a meaningful conversation with them. Also check out our informative article on
What Food Should You Avoid During COVID-19 Pandemic?
3. Go for a Picnic
To be more casual, invite your friends and neighbors to your local park for a picnic. Ask everyone to get a few dishes, get drinks, chairs, sheets, and many more, and arrange some fun activities for your children.
4. Do Something Fun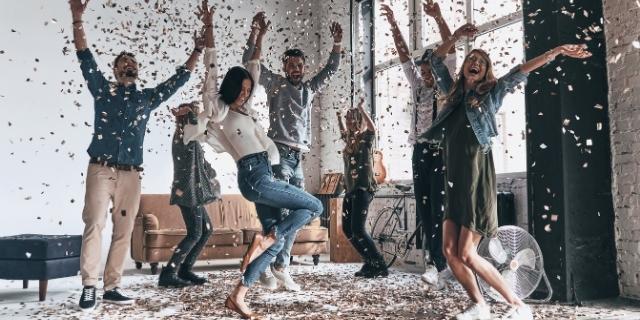 Moving experience is full of a never-ending to-do list. To reduce your moving pressure, plan some fun activities with your neighbour. It could be anything like go to a bowling alley or for a movie, anything that you like. It will be a great stress reliever and enables you to spend some time with your neighbor before you move away.
5. Have a Packing Party
This great idea is reserved only for the neighbors who are really close to you. Invite your neighbours to come over and help you with your packing, where you can have a party too. Before they come, side apart those items that you are not going to move. Your neighbours will effectively help you in packing your valuables and essential items. When packing is done, order some food from out and have a small party with your friends and neighbors, and thank them for helping you.
6. Organize a Play-date
For children, it is really hard to leave their friends. While it takes time for them to adjust to your new place and new location, you can help your children in saying goodbye to their friends by organizing a playdate for them. Check our article about
Fun for Kids on Long Moving Trips
.
7. Make a Plan to Meet Again
While saying goodbye, make sure to discuss ways about how you can stay connected to one another. There are plenty of social platforms like Facebook, Twitter or video calling apps like skype which can help you in staying connected with your friends and neighbors.
Click here to read some
Important Tips when Moving With Kids
.
Avail the Best Moving Tips Here at Moversfolder.com
Moving is a stressful process, and it could be overwhelming to handle various moving tasks, plan finances along with dealing with the emotional stress of leaving your neighbors and closed ones. Worry not, from finding the
best movers for your move
to providing genuine helpful tips, you can find them all here at
Moversfolder moving tips
where you can educate yourself and have a stress free moving experience.