How Do I Introduce Myself to New Neighbors After Moving?
Moving to a new destination means you have to get into a new neighborhood and an all-new community. For children, it may be akin to landing in a new world. How to adjust in the new setting, especially the new social circle and the new neighbors is a challenge indeed.

They say the first impression is the last impression. The introduction with your neighbors often being the first interaction has to be skillful. You can choose your friends but you can not handpick your neighbors. You have to adjust with those placed around you. There will be people of varied tempers and tastes. How you break the ice with them has a bearing on how you will get along with them in the times to come.

Here are a few tips on how to introduce yourself and your family to new neighbors:

1. Do Not Rush and Barge into the Next Home
Since you are not aware of the household next door, so this would not be fine to act impatient and go straight up there and land among a family you are meeting for the first time. Have a walk-through to have some idea of the local community. Try to get an idea about the family first through some apparent clues (no snooping through). A house with toys and mini cycle shows there are kids in the family. Similarly, the mower and gardening tools lying in a corner of the courtyard reveals they are fond of gardening. There are various other ways where you can have some idea about the family next door.
2. Do Not Forget to Smile when they See you Shifting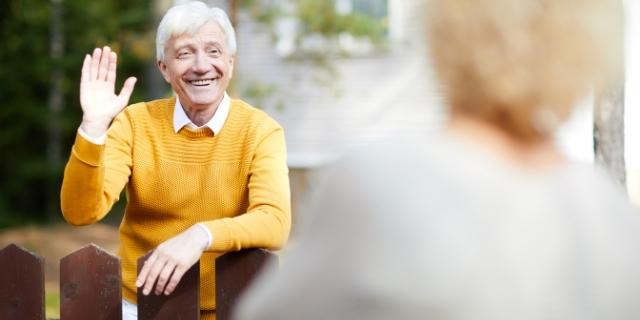 A smile may be said to be the shortest distance between two persons. So, there are pretty chances your neighbors will come out while you are unloading and moving your stuff into your new home. If the neighbor sees you eye to eye, smile and shake hands (if they offer) and exchange pleasantries. If they are generous enough to lend a helping hand, accept cordially but do not overburden them. Just a little nudge should be enough.
3. Offer them Something if they Entered your Home while Helping
Though your crockery and kitchen stuff are still lying bundled in some distant box, yet look for some stuff like a soft drink can or something which you carried along while travelling. Be courteous enough to offer it to the neighbor who lent a helping hand while unloading. If having some napkin and folding chair handy, offer them too. Spreading the chair for your neighbor will be a gesture he/she will not forget.
4. Probable Places where you will Meet your Neighbors and Introduction Tips
There are some common places where you have more chances of meeting the people who are putting up in your locality.
(1) The first and most probable place is the passage in front of your own home or across the common courtyard wall which you share with your next-door neighbor. Smile as you see your neighbor and exchange names. If you have already organized your household stuff inside, you may say a line of invitation too.
(2) The second place where you will run into your neighbors is the common building places like the common elevator. Wear a warm smile and appreciate the reciprocation. Exchange pleasantries and names and inform you just moved in and your house/flat number. It will be nice if you invite your neighbor to drop in some day.
(3) The third one is the walking area, jogging tracks or simply the public park in the locality. Whenever you come across your neighbors out there, be warm and cordial enough to exchange brief pleasantries like 'Hi', 'hello' etc. Do not forget to smile. If they encourage, start up some conversation. In all probability, once you tell you just moved into the locality, you will be asked some basic questions like your name, your previous location and your profession. Answer them politely and never exaggerate. Be brief and do not blabber more than required. It is also a must to ask your neighbor's name and about their family.
(4) Remember, the first meet is often brief and is not meant for discussing world politics or family problems. The golden rule is – Let your first meeting hearten your neighbor to have a long lasting and healthy friendship with you. This will be possible only if your first meeting obliges them to meet you again.
(5) Another common place where you can expect your neighbors to be standing is the local grocery or utilities store. If this happens to be the chance, do not ignore him/her. Pass a smile and exchange pleasantries. The conversation has to be short here too as the neighbor has shopping on his/her mind. Do not stay for too long and make the neighbor uncomfortable. One thing important: Do not peep into his/her bags. If needed, it is a good idea to drive him/her back home.
5. Think of a Small Get Together or Party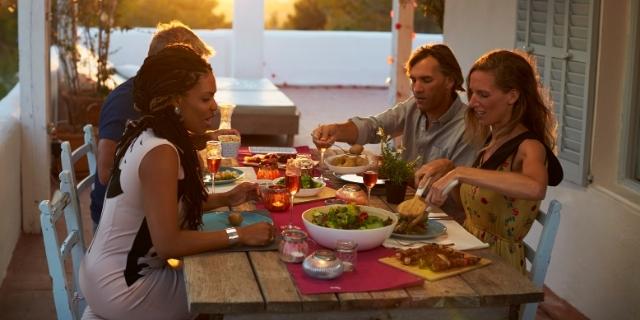 After you have settled in, think of inviting your immediate neighbors over a small get together. Call it a housewarming party or a casual get together or whatever, the meet can help you secure a place in their hearts. The party need not be a lavish affair as it would spell your propensity to show off and can actually be a turn off. Keep it simple and sober. Let the neighbor pour in and act polite and humble. Ensure there is good seating arrangement for all. Once you have managed to bring your neighbors into your get together, you have embarked on a lasting social voyage. Introduce yourself and your family and exchange handshakes (there is an exception as in current pandemic times) and let the harmless laughter follow over neutral topics. Do not judge your neighbors.
Do not ill-speak of your previous location or landlords either. Let each age group meet his/her age mates. Kids will be most excited to meet new friends and a lot depends how you help them befriend. How about giving away a few candies/chocolates to the neighbors' kids? Let the kids have their time and ignore if some pranks come up from the neighboring kids' side.
6. Extending a Helping Hand
Then there might be situations where a neighbor is in need of some assistance. Just for example, you may come across a senior lady struggling to get into the car or some elderly gentleman struggling with the heavy grocery bag. Do not miss the chance of lending a helping hand. Your neighbor, the entire family in fact, will never forget your kind gesture.
7. Asking for Help when Needed
Not just going to help your neighbor, the reverse is also a good way to strike a friendly note with your neighbors. That is seeking a little help from them. Do not hesitate to ask for some assistance from them if needed. This is yet another good way to get yourself introduced to your neighbor. A word of caution is not to give too huge a task to your neighbor In the very first place. It is not a good idea to compel your neighbors to say 'excuse me' or 'sorry' to you during the first meeting.
Meeting the people in the community you have moved into has to be sober and skillful both. A good introduction sets you on a sail for lifelong relations. Get in touch with Moversfolder.com for more informative articles and insights on moving and resettling.
READ MORE TIPS & GUIDES
Tips for Moving Into an Apartment
Planning A Long Distance Move During COVID-19 Pandemic?
How to cope with moving away from your family?