How Can Moving Costs be Reduced?
If a professional moving company takes much of the stress off your back, it is the expenses while hiring professional movers that will bother you. Since the moving business has now grown manifold, there have been around several genuine as well as not-so-genuine moving players which calls for some thoughtful analysis and homework before one hires a mover.

Moving needs are different for different types. Distance to be travelled, time and season of moving, weight and volume of the stuff to be moved are some of the foremost factors that determine the moving costs. Whether you are looking for local movers who generally move within the city (usually less than 100 miles), long distance movers (beyond 100 miles) or moving across the country, it is advisable to fact check certain things so as to keep yourself safe from avoidable hassles and over-spending.

Go through these suggestions and tips before signing a contract with your mover. You will be left wondering at how effectively moving costs are reduced.

1. Get free Moving Quotes Using Reliable Source
Before settling for a moving company, get free moving quotes from a renowned source like Moversfolder. This will help you get quotes of more than one company which is always good for price and service quality comparison. The companies, due to competition reasons, quote optimal pricing which helps you pick better rates.  Moreover, you get links to customer reviews to check the service quality of the company. Moversfolder.com asks for some basic details about your move and you get a prompt and most suited solution to your moving needs.
2. Consult those who have Recently Moved in your Near Ones
Moving has been a constant requirement due to personal, domestic, health, climatic or professional reasons. People in the United States are found to be frequent movers. So, there must be some persons in your friends' circle, neighborhood or relatives who hired movers at some point of their lives.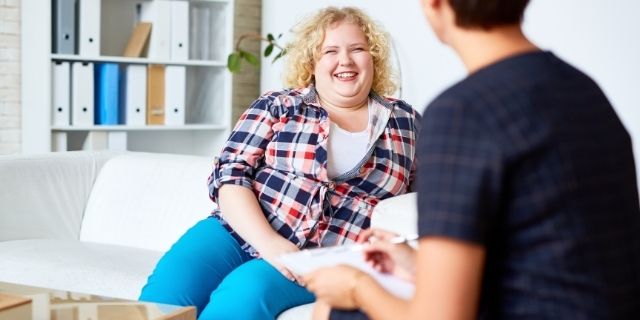 Approach them to give you a first-hand idea of the average costs to move. Additionally, you will be surprised to get some cost cutting tips.
3. Read Properly before Signing Contract
Costs being a major hitch in hiring the movers, people tend to fall for cheap movers, many of which may dupe them by levying illogical charges. Many movers do not disclose all terms and conditions before and people get trapped and are forced to pay some 'hidden charges' and ambiguous payments at the nick of the time. Thus, it is recommended that one should read and comprehend all terms and conditions thoroughly and, in case of doubt or some unclear issue, talk directly to the company professionals. This will save you from paying unexpected charges and getting into unpleasant arguments later.
4. Cut your Baggage Weight & Volume
No point for guessing why moving costs rise with increasing weight of stuff. Thus, one of the most convenient and cost-cutting methods is to bring the weight and volume of your stuff down. Some of the ways by which you can achieve it is by:
Doing away with hefty furniture items like king size bedding. You can sell it and buy a new one at the new place.
Giving old clothes to charity.
Disposing off the stuff which will be unsuitable at the new place. For example, heavy woollen wear will be found useless if you are moving and relocating to a warmer place.
5. Go for Off-Season & Advance Bookings
Look for offers which moving companies give to advance bookings. If your move is not bound by any time constraints, avail such offers. Book in advance to keep your charges down. Pick off season for your move as movers can be freer in that time window and hence negotiable. Also, think of opting weekdays instead of weekends. Such clever tips of picking best times can slash your moving costs noticeably.
6. Do by yourself Whatever you can
If you really want to cut your moving costs to a considerable extent, do not opt to sit on your comfortable chair while your movers go packing and loading. Plunge into the event and lend helping hands. Just reflect on the following steps required in the process of moving and think: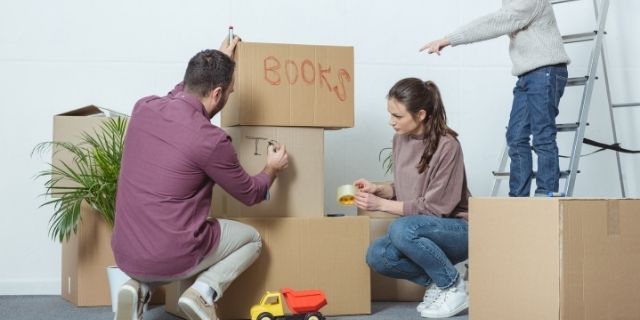 Who among us cannot do packing of his/her own household stuff ?
Who is not able to do the proper organisation and labelling ?
Who is not aware of the tactics of bringing your stuff downstairs ?
There are various other tasks too where self service can make it easy as well as cheaper for you. There will be multiple chores where you can chip in. Besides, go call your friends or relatives around. All it will take is a cuppa of coffee to get them going. Some capable individuals can even think of the self-drive option too as some moving companies rent their transportation vehicles. This is yet another money saving method.
7. Hire Cost Cutting Transportation Methods
There are multiple moving and storage companies which are happy to rent their transport vehicles only. Those who are expert enough to drive can hire such services to considerably cut moving costs. Another option is to hire PODs (Portable on Demand storage) which are portable containers. You can load your household stuff by yourself and make the POD transport ready. The companies allow some days before they transport your stuff to your new destination. You and your family can follow any convenient mode like train.
Browse through the Following Sections and Save!
It is recommended to visit our following sections for some valuable tips, ideas and suggestions:
Remember, getting your quotes through Moversfolder.com saves your money (up to 40%), time and energy. Happy moving!