Free Moving Quotes:
1-866-288-3285
Guide on How to Move a Wine Collection?
Whether you have dedicated your entire cellar for your wine collection or just allotted a small portion of your kitchen for your array of wines, moving your wine bottles is not as simple as you think. You cannot just load them in cardboard boxes and move them. You need a seamless way to transport your wine collection to your new location. But the right way to move them is largely dependent on the size of your collection. With this guide, learn everything about moving wine collection, no matter whether you are moving a few selective bottles or a large collection.

How to Move your Large Wine Collection?
1. Make an Inventory List of your Collection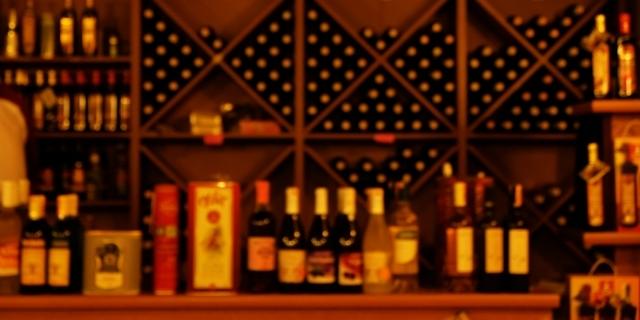 The first thing you should do is, assess the volume of your wine collection and check out which ones you are planning to move to your new house. If your new home does not have enough space for your large wine collection, then it is a wise idea to sell them off or you can give it to your friends or relatives. Once you have a detailed inventory list, you can approach moving companies and get moving quotes as per your requirements.
2. Being in an Appraiser to Value your Wine Collection
It is important to understand the current value of your wine collection before you move them. This will help in getting the right insurance coverage for your wine collection. To get an updated wine appraisal, take out time from your busy schedule and visit an appraiser to know their current value. In case you are unable to do that, then visit your local liquor shops and try to discern the value of your collection. They are also the best person to give recommendations about appraisers.
3. Find an Assortment of Wine Shipping Companies
You should know that not all moving companies can move your wine collection. Many long distance movers are not permitted to move hazardous items like liquor, alcohol and more. Alcohol is among the hazmat items unless it is authorized by the Permit's department. The department ensures that the mover can transport hazardous items safely and securely. So it is important to inform and talk about moving your wine collection when you hire a professional moving company. If they agree to do it, ensure they are permitted to move your wine collection before you sign the moving contract. Lastly, don't forget to obtain moving insurance for your wine collection. In case the mover does not provide insurance then you must get it from a third party.
4. Plan Optimal Conditions & Storage During the Move
Preserving the condition of wine during transit is an important aspect of moving your wine collection. Moving involves dealing with uncertain consequences like humid temperature, light, etc, especially when you are
moving long distance
and hence requires organized planning and extra dollars. So, ensure the moving company you hire is ready to keep ideal conditions at all times. In case the transportation takes more than a day, then make sure the moving truck has a consistent temperature to keep your wine safe. If you cannot take the wine collection to your new house right away, then never hesitate to ask for a wine storage facility from your movers.
5. Check Customs Regulation in Case you are Moving Overseas
If you are moving your large wine collection internationally, then never forget to look at their custom regulations. In many cases, you are supposed to pay tax to import your wine collection to another country. Moving your wine collection internationally is difficult, so contact the customs department and learn about shipping your wine collection internationally before you move.
How to Move your Small Wine Collection?
If you have a small wine collection which is not expensive, then you can transport them yourself. The important thing to take care of is a consistent temperature for your move as much as you can. And if you are
moving locally
, the only thing you must do is get the right cardboard boxes. These are special wine packing boxes that you can get for safely moving your wine bottles. Even if you are moving long distance, don't pack your wine collection in the moving truck or moving container, simply pack your wines and place them at the back of your seat.
Relocating to a New Place? Let Moversfolder.com be your Moving Partner!
If you are looking for the best wine moving companies near you, then here at Moversfolder.com you will not just be able to find movers who are legally permitted to move your wine collection from one state to another or even internationally, but you can also check their details and reviews right here. What's more, Moversfolder.com will also assist you with getting
free moving quotes
that include wine moving tax from professional moving companies.