Fun for Kids on Long Moving Trip
Moving is not just packing and driving off. There are multiple considerations and methodologies involved. Get constant updates on various aspects of moving and ways to ease out the things on the multi-faceted online platform Moversfolder.com. It is well established that the moving related tasks are even more tedious if it is a long-distance move and there are small kids in the family.

The present discussion highlights some amazing ways on how a long-distance move can be made easy, rather a fun-filled experience for small kids. The small children can at times be annoying at such times but can be calmed down with some sensible planning and tricks. Believe it or not, once taken into confidence, the little hands can be amazing co-workers too. Here are a few suggestions on how to make your long-distance move seem effortless, rather exciting for your small kids.

Prepare Kids in Advance
Do not keep the children in the dark about your anticipated move. A child being the father of man may take your lapse to the heart and may come heavily on you with tantrums and uncooperative behavior on the moving day. Thus, it is advisable to respect your children's thoughts and opinions. Inform them well in advance that the family needs to relocate. Let the child process it. Hold his/her hand if he/she shows up as confused and sad on the news.
Counsel and convince him/her about the indispensability of the move and present the move as an exciting opportunity to explore new friends, new school and atmosphere, an all-new world of fun, learning and flourishing. If the children are a bit grown up, involve them in the planning activities. If your child is telling his/her friends excitedly about your anticipated move, your half job is done.
Do Not Show your Apprehensions to your Kids
The children are a sensitive lot. They can jump to conclusions soon. Thus, it is recommended not to act confused in front of them or that you are apprehensive and stressed out. Even if there are issues, keep your calm and composure in front of your kids and discuss with the family when the children are away or sleeping. We must remember that children may draw their own interpretations on seeing you perplexed and tense. Do not let them form an ill opinion of the move. (The single parents need to be extra careful here. Please also visit our section The
Complete Moving Guide for Single Parents
for more suggestions).
Let the Kids Participate in Packing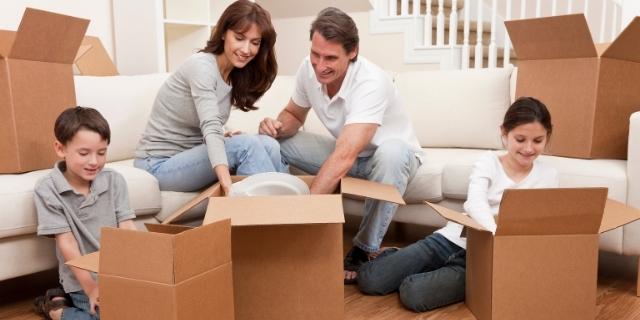 Get the children involved in tasks like packing and labelling. They will enjoy packing, rolling and labelling their stuff. Let them be themselves while they go painting, doodling, scribbling and decorating the bags, boxes and containers their way. It will be fun as well as a lifetime learning exercise. It will be worth it if you too become a kid for some hours and join the little ones in making their bagging ready for the move.
Pack things that Kids Adore
Pack the things which the little champs would enjoy while travelling. These might be toys, audio books, games (I spy, Hangman, Bingo, alphabet games, cubes and so on) and just anything that would keep them delightfully occupied. They will not mind a long journey as far as they are busy doing things they enjoy. Do not forget to pack the eatables the little champs can binge on. Carry a stock of candies, Oreos, carrot sticks or chocolates etc. to keep your little passengers cheerful and perky.
Get the Children Plan a New Home for Pets
This will again be a source of super excitement for the kids. They will be all jumping at the idea of designing a new home for the pets. They will be excitedly waiting for the moving day now as they have something creative in their mind. Give them some book or online source to check some cool DIY homes for pets and let them choose one for their furry friend. Tell them that they would be making it at the new home.
Plan a Casual Outfit and Funky Themes for the Moving Day
The children hate boredom more than we do. So, do not move like sluggish buzzkills. Wear smart and act sprightly. Add a lot of spice and make your move an event of sorts. Plan a theme outfit for the big day. Decorate the car even with balloons and ribbons and cool quotes. The children will love to move this way taking the move to be a trip to the moon. Such an approach will make your move look like an excursion and the kids will rather eagerly wait for the day.
Plan Some Delightful Stops on the Way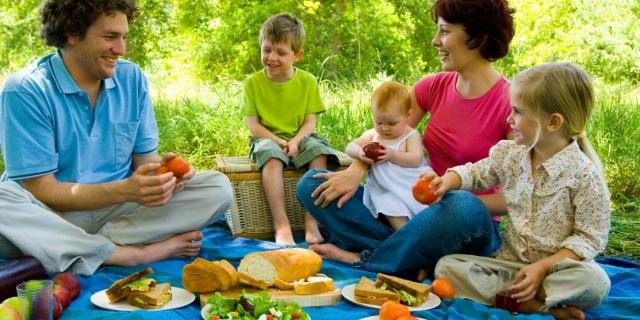 The long-distance move will be exhausting anyway. It is an electrifying tip to plan some fun-filled stopovers on route. Devise some strategies and fill those hours with some fun and food. The planned fun stopovers will enable all of you to freshen up. Ask the children to use public washrooms if they need to. Let there be refreshments and short games to keep the kids engaged. Carry some activities-based games which can be played in limited space. Also, you can choose to stop at some place with sightseeing facilities. The journey will turn into a vacation.
Fill up your Journey with Witty Things
Sense if the kids are comfortable or not while moving. Make their seating, even leaning as comfortable as possible. Let them see the picturesque things outside, click what they find interesting and sleep if they feel. Turn your humour button on and get involved with children to kill time. Crack jokes, tell stories and act clowns or whatever keeps them ignoring an arduous long move.
Go to our section Ways to Keep Your Sense of Humour When Moving also to add some more spice and fun flavour to your move. There are further tips and suggestions in the
long distance moving
section on Moversfolder.com.
Let the Kids Unpack Too
It will not be good to ignore the children after you land at your destination. Allow them rest and feed them, even if it is cookies and snacks. You cannot go cooking immediately after moving. So, keep some readymade things handy. Serve your children before they act uneasy due to hunger pangs. After having fed them, let them have rest if they wish. The super energetic ones might be allowed to unpack their clothes, books and toys as they wish. Respect the children's choices on where and how to keep their things.
After you settle, involve the children in setting up their room, even other rooms too. Let the things fall in place as smoothly as they should be.
These are just some practical ways to keep your children comfortable and cheerful on long moves. There may be still more based on individual experiences. If the move is permanent, some professional counselling may be required for the children who feel home sick for initial days. An additional discussion is required to highlight the issue and ways to tackle it. Keep visiting
Moversfolder Moving Tips
for all those wonderful suggestions which help take care of all moving related issues.
READ MORE HELPFUL MOVING TIPS & GUIDES HERE:
Tips for Moving With Kids
How Do You Organize a Long Distance Move?
Planning A Long Distance Move During COVID-19 Pandemic?
What Food Should You Avoid During COVID-19 Pandemic?