Few Things that Moving Companies will Not Inform you
There is no doubt that movers you choose for your upcoming move will provide you with plenty of information before your move and even answer all your queries. They will furnish you with all the basic details like their license number, insurance details and all other necessary documents that you may require from a moving company. But here comes the tricky part, there are certain things that movers won't tell you about your relocation process, and some of these can majorly affect your moving process.  So here we are going to explain to you a few moving secrets that many moving companies prefer that their clients should not know about them.

1) Moving During Off-season will be Lighter on the Moving Budget
Moving companies have a lot of work during the summer season from the month of May to September. It is even referred to as peak moving season because many people prefer to move when school remains closed. Getting moving services in this period is a bit expensive, but movers will not tell you about this. So if you are flexible enough to change your moving date then always try to move during the off-season in order to save your money. The best bargaining period is winters but you can also bag some great discounts if you plan your move during the spring season.
2) Online and Phone Estimates would not be Accurate Enough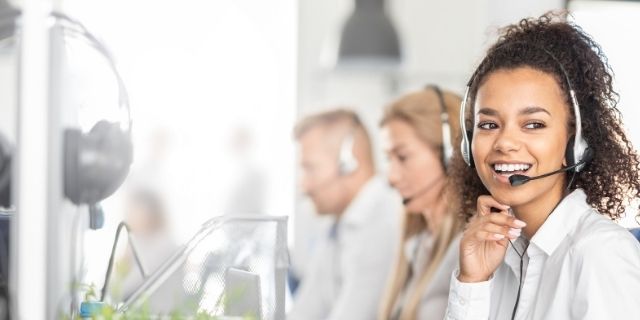 The only way to get accurate
moving estimates
is through a home survey. If a mover does not agree to conduct an in-home survey, then never go for that mover. They may tell you that over the phone moving quotes are accurate, but in general, telephonic or online quotes are not realistic. This is because movers will not have any idea how much belongings you are going to move until they see in person. You might also end up paying more than the actual moving price as moving companies can claim that the weight of your belongings is more than estimated. So you need to be careful about that and get moving estimates only after a home survey.
3) You Need to Collect Multiple Moving Estimates to Know the Average Moving Price and what is Fair
Every moving company who will provide your moving quotes or come to your house for a home survey, will try to secure their job and convince you to the best. But you should never fall for the first mover that comes your way even if they seem good to your budget and requirement. The only way to get quality moving services and the best moving price is to collect at least 3-5
free moving quotes
from different moving companies. But make sure that you compare every aspect of your move to be sure about the moving services you get and whether the quoted prices are fair or not. Never make a quick decision of hiring a moving company that offers you low moving estimates.
4) The Moving Company's Credentials can be Easily Verified
Sometimes movers fail to tell you about their credentials, but you can easily verify them before you hand over your belongings in their hands. You can easily find out whether the mover is licensed or not, and whether they are actually capable of handling your move. Here are a few ways through which you can check about movers credentials, they are the following:
Visit the FMCSA website, and research about the moving company by entering their name and USDoT number. With this search, you will get all available details about the moving company.
You can also check the complaint history of a moving company.
Next important thing you must do is check the moving company's ratings by visiting the BBB (Better Business Bureau) website.
Read online reviews of a moving company on social media platforms.
Always ask your hiring movers about their past customer references and reach them out to check out about the working of a mover.
5) It is Essential to Read All Paperwork before you Finalize a Contract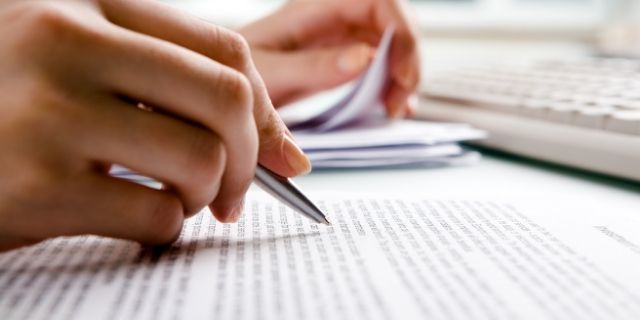 Normally, movers won't ask you to read the bill of lading thoroughly, but it is important to read every detail carefully so that you don't end up in any chaos later. Before you sign a moving agreement, make sure you get everything in writing like moving date, the weight of your belongings, moving price and distance of your move. Never sign any incomplete or blank document before or after your moving process.
6) Extra Moving Services will be Separately Charged
You must keep in mind that any extra moving service you will get from a moving company is not automatically present in moving estimates. You will be charged extra for every extra moving service you want to avail. Make sure you discuss everything about extra moving services along with their costs with the moving company before you move. Usually, movers will not discuss every detail about extra services, it is your duty to ask each and everything about extra moving services from them.
7) The Better Planned and Prepared you are, the Less you are Going to Pay
Your chosen moving company will surely take care of every aspect of the moving process from start to end. But you should be aware that every extra moving service you choose, will cost you extra. So why spend extra if you can avoid such moving service, after all, it's your hard-earned money and no one wants to spend unnecessarily when it comes to moving. Remember, moving companies will always suggest you get more moving services but in the end, you are the one who is going to pay for such service so choose moving service wisely.
8) It is Better to Book Movers as Early as Possible
Always try to book a mover for the morning slot as movers are unlikely to delay in the morning and after a night rest they will work faster and efficiently than later on the day.
Get the Best Moving Deals with Moversfolder.com
Relocating from one place to another can be stressful, right from hiring a
reliable moving company
to getting the best deals for your move. At Moversfolder.com, you can get the best of both – quality and reliable moving service providers along with the most competitive prices. Just fill out a simple quote requisition form and provide all the important information like source and destination of move, date and goods to be moved, and get free moving quotes right in your inbox.