Decent Ways to Leave your Neighborhood before Moving
Moving is a part and parcel of life and so are societal norms. Can you just quit your old home and land at the next? No, you cannot afford to leave your place like you never had been there. Before we go discussing some decent ways to leave your old neighborhood, it must be remembered that your neighbors are in a way as important as your relatives. They might have come to your help at some time in your life when your relatives were away. Thus, their long association with you must be respected and reciprocated.

Here are a few sensible suggestions you ought to adhere to before quitting your old neighborhood.

Inform your Neighbors well in Advance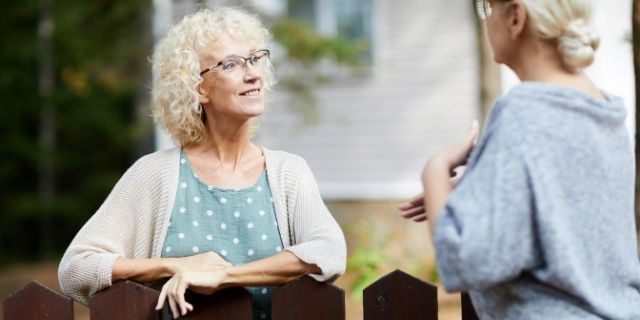 Your neighbors will be dumbfounded if you just bang their door to say you will not be seen there from tomorrow. This is rude and gives your neighbors an unhealthy chance to make weird interpretations. They might misconstrue that something has gone seriously wrong which makes you unsuitable to live now at this place.
Thus, it is recommended that you should give ample time to your neighbors to process the news. When you have decided to move and relocate at a new station, keep it as an integral part of your to- do list to visit your immediate and reliable neighbors and inform them politely about your decision. Do not forget to tell the reason behind your move. If it is a job transfer, better academic chance for children or just that you wish to explore a new culture, there is no harm in discussing with restraint about your motive. Do not leave a chance for undesirable speculations.
Your Behaviour Counts while Interacting
When you go to your neighbors to bid farewell, be cordial and extend your gratitude to them for being your neighbors. It is not a good idea to execute this meeting in a hurry. Spare some relaxed time and respect your neighbors' free hours too. The impact of your efforts will be reduced to half if you knock at their door when they are getting ready for work. Choose a time when you and your neighbors can afford to have some hearty talk probably over a cuppa of coffee.
Better to Invite them to your Place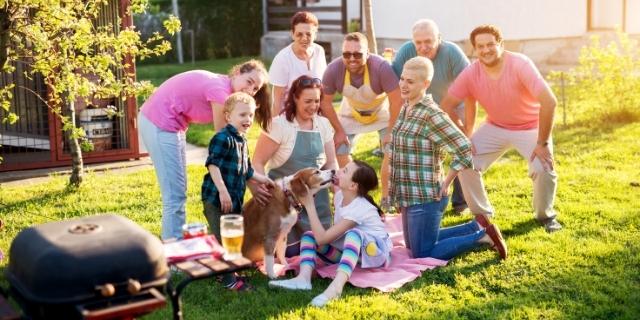 It is further wiser if you invite your neighbors to your home before you start packing. The same rules of cordiality and talks as discussed in the above point apply here too.
What the talks should include while you call your neighbors home?
1) It is not a good idea to flash the news of your prospective move just as they are to sink into your sofa. Greet them with smiles and make them comfortable first. Ask about their well-being if you have met after some days. Discuss how all has been going on with their family and work. Offer them tea or coffee as a token of regards. Just as the snacks and beverages go, let the talks slowly arrive at the topic of your anticipated move. Let them digest it and respond. You should appreciate their long association with you. This is also a time to reminisce some good memories and some golden moments spent together. It is normal if the atmosphere gets a bit sentimental.
2) Do not talk ill of your other neighbors if you had some issues. Do not criticize your present location either.
3) Do not let the discussions wander into politics or subjects which might defeat the purpose of your meet. Just a brief touch of neutral topics is ok but do not enter the territory where your opinions differ to the extent of arguments.
4) Let your whole family participate in the meet. Even the kids should say an innocent farewell to their friends next door.
5) Do not hesitate to ask your neighbors if they have anything to say or clarify some issue. Welcome their say and respect their genuine demands.
6) Do not forget to invite your neighbors to your new place. Tell them from the heart that you would be pleased to welcome them at your new home. They may or may not but you must offer.
Clear Dues and Pending Things
Press your mind to remember if you owe anything to your neighbors. It may be money or any item of utility which people often borrow from neighbors. Return the items with sincere thanks. If you have lost or damaged the item, offer replacement.
Do Not Leave the Mess
Check if you are leaving any mess which your neighbors will have to clean after you move. Take care of such issues and try to move with a clean slate.
Accept their Voluntary Help
There is no harm in accepting if they offer to help in your preparations like packing or loading. The golden rule is not to overburden them. Do not let them feel they are just being a free replacement for movers.
Check if your Kids have Anything Pending with the Neighboring Kids
Ask your children if they have anything due or pending with the neighborhood children. Sometimes the children borrow books, notebooks or toys etc. without your knowledge. It is good to settle these issues too prior to your move.
Furnish your new address to your immediate and trusted neighbors. This will help them to guide or forward your posts, couriers or similar correspondence better as such things may continue to land at your old door for next few months. (You may also go through our tip
What Should I Do 30 Days Before Moving
?).
Do not forget to say a final farewell to your neighbors as you get into your vehicle. This may include warm handshakes, embraces or exchanging emotional waving. (Please note that you should not force handshakes or embraces if your neighbors are avoiding due to pandemic guidelines).
Leaving your native place has never been easy. But it can certainly be made memorable by some basic human gestures and friendly demeanours. And remember, your neighbors deserve it.
NEED OTHER MOVING TIPS & TRICKS?
How Do I Introduce Myself to New Neighbors After Moving?
What Food Should You Avoid During COVID-19 Pandemic?
What is the First Thing To Do When Moving To A New State?