The Ultimate Moving Guide to South Dakota
Introduction to South Dakota,
South Dakota is commonly known as the land of infinite variety and particularly famous because of Mount Rushmore and the Black Hills. Tourism is fantastic in this state along with a growing economy. The most preferred cities in South Dakota include Hot Springs, Rapid City, Mobridge, Pierre, Brandon, Brookings County, Dakota Dunes, and Sioux Falls. If you love potatoes, particularly mash potatoes, you will love this place! The South Dakota population is around 903,029. Being a less crowded state, a lot of people traverse over here throughout the year.
Why Move to South Dakota with Moversfolder.com?
Moversfolder.com is an easy and comfortable way to start your move, as we don't wrangle on the prices and instantly email you a list of moving companies and their names and contact details that best match your moving requirements. All the moving companies in our network are trustworthy moving companies as they are pre-screened before they are listed. To connect with licensed and insured movers around you, you just need to fill a simple one-minute form. Punch in some necessary details about the move, like, your date of move, zip codes of locations and move size, etc., and there you are. Choosing a mover with Moversfolder.com can help you save up to 40% on the
average moving costs
.
Reasons to Move to South Dakota
The following are a few reasons that will help you decide whether you should consider moving to South Dakota or not.
1) Kid-friendly State
If you are looking for a place that can be incredible for your kid's life, then you can certainly consider South Dakota. The biggest city, Sioux Falls, was as of late positioned No. 2 due to its high administration in math and language arts, kid-friendly activities and the average cost of raising a child.
2) Quality Healthcare
South Dakota's rank in a healthcare position is well for a long-term stay. South Dakota is the third-best state for healthcare due to its very accessible system and good health results.
3) Affordable State
If lease costs and the average cost for basic items are a factor in your choice, then South Dakota is for you. It is amicable to youngsters, and ranked No. 2 among the best states for millennials, with standards including housing cost, access to high-speed internet, low tuition costs along with offering several bars, pubs and nightclubs per capita.
4) One Big Small Town
The "big" cities of Sioux Falls and Rapid City hold almost half the state population, which is only around 900,000. Experience the joy of small-town magic where everyone knows everyone and build a strong community.
5) No State Income Tax
Yes, you read that right. No state income tax ever.
6) Education
The state has some great high schools and universities with fantastic administrations. Some universities are Augustana University, the University of South Dakota, South Dakota State University, South Dakota School of Mines and Technology, Northern State University and many more.
South Dakota Driver's License and Registration
If you plan to
move to South Dakota
, you need to update your out-of-state driver's license with the Department of Motor Vehicle (DMV). The period provided is 90 days after you establish residency in the state.
A similar requirement is required for your out-of-the-state vehicle registration. You must apply for the re-registration of your vehicle in South Dakota. You have to complete and sign an Application for Motor Vehicle Title & Registration (Form MV-608). After that, the state will mail the new license to you within six weeks. The state does not need a vehicle examination, and vehicle tax is only 4%.
Cost of Living in South Dakota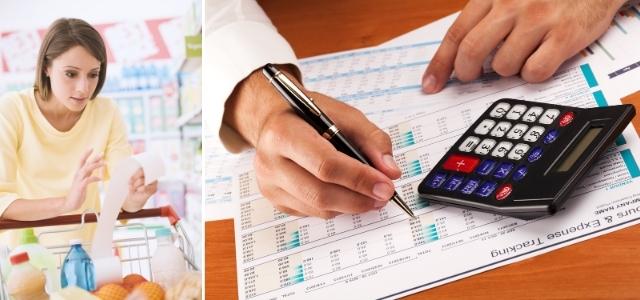 It is a much more affordable option to rent rather than buy a home in South Dakota. The central monthly lease is $1,255, while the central monthly rent is only $696. That comes out to a difference of almost $560 per month, or more than $6,700 per year. Although buying a new home is still notable affordable, if we especially compare it to many other states.
Coolest Attractions in South Dakota
South Dakota has an abundance of attractions, landmarks, and exciting places to explore as it is known for its tourism and hospitality worldwide. Some of them are:
Mount Rushmore National Monument
How can we start our list without the top tourist attraction? Gaze in wonder at the carved heads of four of the most celebrated US presidents.
The Erosion of Sand and Clay Created Badlands National Park
Packed with dramatic pinnacles and rugged rock formations, this oddly scenic landscape of National Park is a vision to hold.
Crazy Horse Memorial
Started in 1947, this ongoing project includes a mountain carving of Chief Standing Bear, the Indian Museum of North America, and buses to the memorial base.
Wind Cave National Park
This park is known for the world's largest karstic cave systems. Enjoy a guided tour with a park soldier and see the structure known as "box work."
Mammoth Site
With over 60 Columbian mammoths (including three woolly mammoths) discovered at the site, you can wonder at the remains in a climate-controlled building.
Besides this, the state has many other beautiful parks and museums for you to explore more.
Weather and Natural Disasters in South Dakota
The weather in South Dakota is varied wildly and unpredictable. The eastern portion of the state has a humid continental climate, whereas the western region sees a semiarid steppe climate, which means lower rainfall and more sunny days.
When it comes to Natural Calamities, South Dakota is known for its Earthquakes and Tornadoes. The last tornadoes were recorded in 2014.
What are the Best Places to Move to in Pennsylvania?
Hot Springs
If you are looking for the best city to settle in after retirement, then Hot spring city is the best suitable option for you. It is known as "Veteran's Town" with benefits like a friendly community, affordable cost of living, low crime, VA hospital, and outdoor activities. Hot Springs is also home to Bethesda Lutheran School.
Pierre
Pierre is the second least populated city in the United States. It lies in the Missouri River Valley, offering awe-inspiring scenery and access to many outdoor adventures. Pierre is an excellent place for young professionals making their careers or families looking for affordability and spherical outdoor living.
Brookings County
Brookings is appraised as the 2nd best city to live in the state. This city has South Dakota State University, which is the largest university in the state. The university's appearance adds to the city and makes it a more vibrant place with an inclusive community. This city is perfect for everyone, from families to students to professionals.
Quality Higher Education Institutes in South Dakota
South Dakota is home to some of the most reliable K–12 schools and colleges in the country. Several prestigious universities are also found here, particularly in Brookings and Sioux Falls. The prominent ones are:
Augustana University
University of South Dakota
South Dakota State University
South Dakota School of Mines and Technology
Northern State University
University of Sioux Falls
Job Opportunities in South Dakota
South Dakota is a promising state for several professionals. Some of the top employers are:
Highmark
Sanford Health
The Good Samaritan Hospital
Rapid City Regional Hospital
Black Hills
Daktronics
First Premier Bank
State of South Dakota
University of South Dakota
Great Western Bank
Taxes Scenario in South Dakota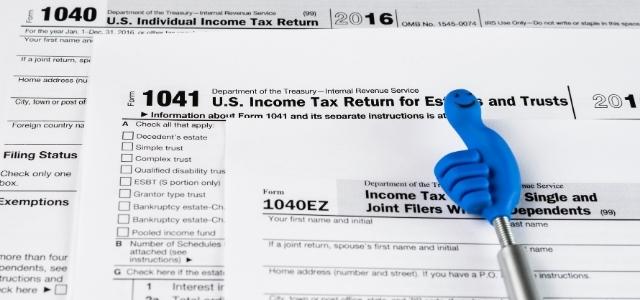 South Dakota's sales tax rate is 4.5%. The state's property tax is 1.22% which is higher when compared to the 1.07% national mark. South Dakota's sales tax rate is 4.5%. The best part about the tax scenario in South Dakota is that the state does not currently collect personal income tax, personal property income tax and even corporate income tax.
Ready to Move to South Dakota?
Think that South Dakota is for you? Before you make a decision, here are a few things that you need to take into consideration before making your final decision.
Unpredictable Weather:
The word 'wild' perfectly suits South Dakota's landscape, but it also refers to the changeable weather. Temperature can change abruptly from day to day, even hour to hour.
Lower Median Salaries:
Even though the state offers a low cost of living and engaging housing costs, but South Dakota currently ranks #30 on the list of middle household incomes by state.
Small Town Vibe:
This reason can be an advantage and disadvantage for a reason. With less population and a strong community, everyone knows everyone else's business, no matter whether it is good or bad.
Sparse Population:
If you're moving here for the ample space, you'll love it. But remember that the state is also less populated, and there can be a huge distance from one town to another.
Weird Laws:
This state has some wacky laws. For example, you can get arrested for lying down and taking a nap in a cheese factory.
There is no doubt that South Dakota has a lot to offer to those hoping to move to this shining star of the Midwest. The state's slogan "Great faces, great places" rings true for the people who are lucky enough to call this marvellous state their home.
From Mount Rushmore to the Black Hills, it's a great place for tourism. With phenomenal medical services and informative structures, a stable economy, and an affordable lifestyle with some great high schools and Universities, South Dakota is an amazing place to live your further life. South Dakota is a place to look forward to, and if you are moving to this spectacular place, then make sure to utilise Moversfolder.com and make your move pleasant while you are it.