An Ultimate Moving Guide to San Francisco - CA
Introduction to San Francisco,
San Francisco is one of the most frequented towns of California that enjoys close proximity to the Pacific Ocean. The buoyant city marked with Victorian houses and hills is small by area (just about 120 square kilometers) but has managed to attract a sizable immigration influx from across the world. If it were a tourism-oriented blog, we could list numerous happening spots and events that define the hyper life of San Francisco. But we limit our discussion on San Francisco moving to the perspective of moving only.
Why Move to San Francisco With Moversfolder.com?
Moversfolder.com is one of the most widely searched online platforms for moving to various states of the United States. By going through Moversfolder.com, you are in for some direct benefits and are ensured a delightful move. As soon as log in to us, we mail you 3-5 movers all of which are trusted and licensed to move you to the state of your choice. The movers proposed by us are approved by originations like BBB or AMSA. You have ample room for comparison allowing you a saving up to 40% of your moving costs.
Reasons to Move to San Francisco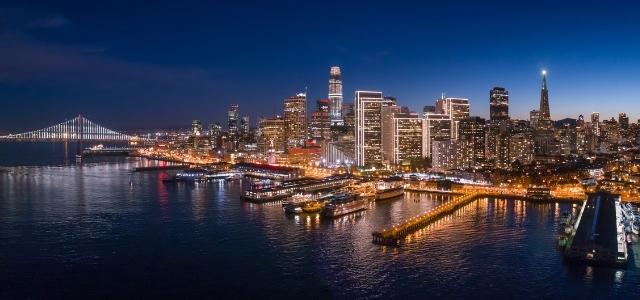 The following key points from the San Francisco moving guide will explore some cool reasons to relocate to the city.
Scenic Beauty
San Francisco is marked by hilly areas with more than fifty hills in the city. You can see a kaleidoscope of scenic views, amazing views of sunset, extensive Pacific coastlines, mesmerizing beauty of islands from the heights of the hills. Furthermore, the city itself is washed in arrays of lights and skyscrapers which offer some nice views around.
Good Place to Work
The unemployment rate in San Francisco is low (about 2% only). There are good job opportunities and handsome perks. The most common jobs are technology, business operations, healthcare and government sectors.
An Abode of Art and Culture
San Francisco is famous for its art and culture scenario. There are some good museums (e.g. San Francisco Museum of Modern Art, The Walt Disney Family Museum) and art galleries (e.g. Chinese Culture Center, San Francisco Art Exchange) and fests (like San Francisco International Arts Festival) taking place. The town offers a gala platform for art lovers.
Progressive Academic Facilities
The city is expensive but offers sound and competent educational facilities. There are several outstanding educational institutions like University of California, San Francisco State University, California Institute of Integral Studies to name a few. You can hope to impart world-class education to your children in San Francisco.
Driver's License and Registration in San Francisco
The driver's license and registration of vehicles in California is managed by the Department of Motor Vehicles. The new California residents must get the driving license of the state within 10 days of moving to the state. For the registration of vehicles, the time allowed is 20 days. Visit the official website of the DMV for details and assistance.
Affordable Cost of Living in San Francisco
San Francisco is one of the costliest places on earth. A family should be willing to afford more than $8000 to sustain in the city. Even for singles, the figure would cross the $3000 mark. So, it is recommended you check your take home salary before moving base to San Francisco. Your expenses on transportation on a day-to-day basis will be around $20 and the average charges of visiting a physician are nearly $250.
Coolest Attractions in San Francisco
San Francisco is a dream destination for many due to its scenic beauty and Victorian architecture, apart from decent work opportunities. Here are a few of the topmost attractions in this compact city.
Golden Gate Park
The grand park is spread beyond 1000 acres and is known for its sand dunes, windmills, lakes and carousel.
Cable Cars
These famous cable cars run on three lines in the San Francisco streets in the area between Market Street and Fisherman's Wharf. The ride ensures fun and excitement.
The Golden Gate Bridge
This suspension bridge is a landmark of San Francisco and connects San Francisco to Marin County. The red orange bridge is around two miles long and a thrill to drive on.
Alcatraz Island
This island got the first lighthouse on the Pacific coast. There is a cell house reminding of the prisoners who were kept here in the past.
Yerba Buena Gardens
The gardens are yet another star attraction of San Francisco. The gardens in the downtown area have a children's garden, museums, a carousel and are a fun place for ice-skating.
Weather and Natural Disasters in San Francisco
The weather and climate at San Francisco are milder due to closeness to the coastline and the massive Pacific Ocean. There is not much extreme variation in the temperatures. The warmer season all the year round keeps things comfortable and the heat doesn't get intolerable. But the winter season may be associated with fog and chilly winds. The geography of San Francisco makes it prone to earthquakes, fires, tsunamis and storms.
What Are the Best Places to Move to in San Francisco
San Francisco has its own charm. Some of the best places to move to in the city are:
Marian
Richmond district
Seacliff
Sunset District
As cheaper alternatives, some other neighborhoods can be considered. South of Market (median home value is around $975,000 and the rent around $4000) is one such option. The first time visitors may find Nob Hill convenient. For living with a family, Fisherman's Wharf is good. For those moving on a budget, areas like Bayview, Downtown and Outer Mission are comparatively affordable.
Quality Higher Education Institutes in San Francisco

San Francisco is not just a vibrant hub of food, fun and fashion, it has got some of the notable academic institutions. Some of the major ones are:
San Francisco State University
City College of San Francisco – Mission campus
University of San Francisco
Academy of Art University
University of California, San Francisco – School of Medicine
Job Opportunities in San Francisco

The following careers are most in demand and highest paying in San Francisco:
Psychiatrists
Surgeons (ophthalmologists excluded)
Nurse anesthetists
Internal Medicine Physicians
Pediatricians
Computer and IT system managers
Gynecologists/obstetricians
Airline pilots
State Income Tax policy in San Francisco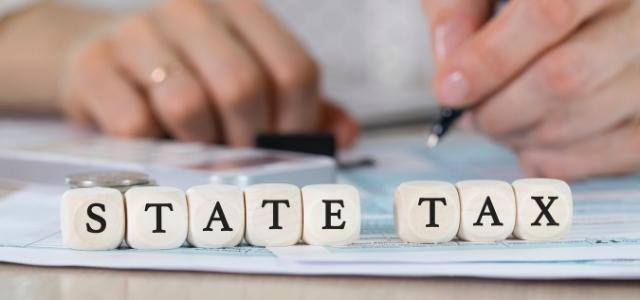 The flat rate of city Income Tax in San Francisco is 1.50%, in addition to California Income Tax and Federal Income Tax. The income tax in the city is due on April 15th.
Ready to Move to San Francisco?
If you are anticipating a
move to San Francisco
, we tell you it is worth it. Here is a quick glance at what are the living conditions in San Francisco. We have included only those significant facets of the city which are crucial for the new or would -be movers.
Move With Professional and Authorized Movers
Professional moving companies take care of the expected as well as the unexpected hassles which are common in moving. Moreover, they are proficient to keep you relaxed on grounds of safety and reliance. Thus, it is advisable to
hire professional movers
only. You should invite quotes from a few movers operating in the city before zeroing in on one. Use Moversfolder for picking your movers.
Pick Convenient Moving Timings
San Francisco being one of the busiest US cities has loads of traffic on roads and driving guidelines. It is suggested to check the convenient time to move though hiring professional movers will take care of this concern. Companies frequently operating in San Francisco are well aware of the perfect move timings, traffic jams, parking issues and related unloading issues. As for information, you should avoid moving between 7am-9 am and 4pm-8pm on working days.
Organize Your Move Through Smart Strategies
There are some informational articles on Moversfolder.com which help you get through the rigmarole of
long-distance moving
. Go through these suggestions and organize your move for an efficient transition. To summarize, you should cut down your moving list, organize your belongings, do proper labelling and take care of your personal travel. If there are kids and pet animals/birds in the family, take special care of them ensuring timely food and comfort facilities for them. There are dedicated articles on Moversfolder.com on how to move pets and how to move with kids. If you wish to ship your personal vehicle too, go through our relevant section on the topic.
Reserve Space for Your Truck
It is irritating but true. You need a permit to park your truck as you move in. The cost may be more than $100. Still, though we don't recommend it, there are people who get away without paying. If there are no parking patrols around, you may skip the ordeal. Luck matters here. Reserving space makes you safe.
If You Are Moving With Your Family
People move mainly for family or work reasons. For a decent family setting, Bernal Heights is a good option to put up at. Also aptly called Maternal Heights, this locality has some good schools, parks, trees, zoo and playgrounds. You and your kids will feel at home here.
Know About the Public Transport System in San Francisco
The public transport in SF is, as expected, robust and reliable. Though many people prefer their own cars to commute, the Municipal Corporation (referred to as MUNI in the city) plies buses, cable cars, Muni Metro light rail and trolleybuses.
The Municipal Corporation also issues a type of 'passports' which are quite popular in SF. They help people go around the city without paying for every ride. These 'passports' are issued for varying time spans. You may get these 'passports' for a single day, three days or a full week. This facility enables you to ride for limitless times on street cars, trolleybuses and public buses. Additionally, you should get to know BART (Bay Area Rapid Transit) which a train system is running through the city.
Visit the State Website for Documentary Obligations
Before you pack your household to a city like San Francisco, the essential documents are of value. You should update your new address in the electoral office, insurance papers and identity cards etc. Additionally, do not forget to get your vehicle re-registered if moving in from another state.
Moversfolder.com never stops helping you out with your moves to different locations in The United States.  We love to keep things simple so that you may move simple and smooth. Enjoy your moves.