Ultimate Moving Guide to San Diego - CA
Introduction to San Diego,
Situated on the Pacific Ocean coast in Southern California, San Diego is prominently known as "America's Finest City." Famous for its miles of white-sand seashores and stunning climate, the city offers many fun places for adventurers to explore. With its endless sunshine, ocean waves, countless trails, and picturesque shoreline, this thriving city, continually attracts tourists from around the world. San Diego is also home to some of the world-class universities and high schools. If you're considering a move to San Diego, here's what you need to know about this wonderful city.
Why Move to San Diego with Moversfolder.com?
Moving house is a tedious job when several tasks involved like Packing, cleaning, disassembling furniture, forwarding mail, contacting utility companies, etc. All these chores take a lot of time and effort, so to make your move easier, it's better if you hire the best moving company to handle your move. However, instead of searching the internet for hours, it is wise to log on to a reliable online moving platform like Moversfolder.com, where you can find pre-vetted,
licensed and insured movers
.
Are you ready to find the best movers for your move to San Diego? Then your next step is to submit a quote request form at Moversfolder.com, This way you can get
free moving quotes online
from multiple reliable moving companies around you. When you can see different price quotes in one place, you can effortlessly figure out which one offers the best value for money for the services offered. And with Moversfolder.com, there's also a savings potential of up to 40% on the
average moving costs
, which you certainly don't want to miss.
Reasons to Move to San Diego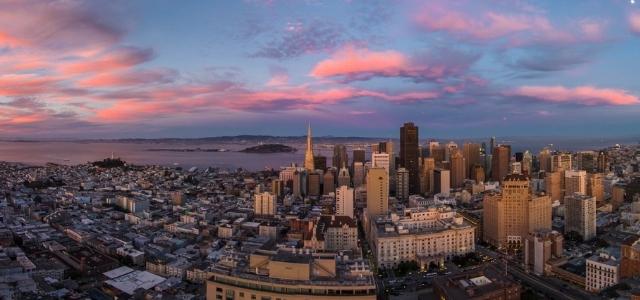 a. The Beach and Surf Lifestyle
San Diego is a surf and seashore surrounding desert areas. The Torrey Pines Hiking Trail is a beautiful trail that is known for its stunning ocean views. There is also the Los Penasquitos Canyon Preserve that has 22 sq. miles of trails to explore!
b. Public Transit
You can decrease your expenses and commute on the best bus and rail network in California.
c. Weather
San Diego's climate is mostly an ideal of 75 degrees. They have around ten days of rainfall a year, and it gets cold in the nights throughout the more freezing time of year. However, normally the city stays around the low 70s.
d. Schools
San Diego County has some of the best public schools in California! Five of the San Diego school districts are ranked among the top 30 in all of California!
e. The Great Outdoors
Because of our fabulous Weather, San Diegans spend lots of time outside! If you've ever visited San Diego, you'll quickly notice how active the community is. There are great hiking and biking trails near the beaches, mountains, and even in the surrounding desert areas. The Torrey Pines Hiking Trail is a beautiful trail that is known for its stunning ocean views. There is also the Los Penasquitos Canyon Preserve that has 22 sq. miles of trails to explore!
f. Family-Friendly City
San Diego is a very family-friendly city! There are many activities to do with your kids all over San Diego County. Apart from the fantastic public parks, the city also has SeaWorld San Diego, the world-famous San Diego Zoo, Legoland California, Children's Museums in Balboa Park, and so much more.
San Diego's Driver's License and Registration
All newcomers who already have driver's licenses from other states shall get the local permission within ten days after getting residency, and the car registration should be done within 20 days.
To obtain the local driver's permission, you shall visit the DMV. The car registration also requires the local DMV office attendance. Ensure that you have all the needed documents before making an appointment, and the car registration will be completed without any difficulty.
The Affordable Cost of Living in San Diego
San Diego isn't the least expensive place to live! It is positioned at #13 for the most costly places to live in the country. The cost for a detached medium-sized family home in San Diego is $645,000. This also depends upon which part of San Diego you need to live in. The nearer the coast, the higher the home cost gets.
Coolest Attractions in San Diego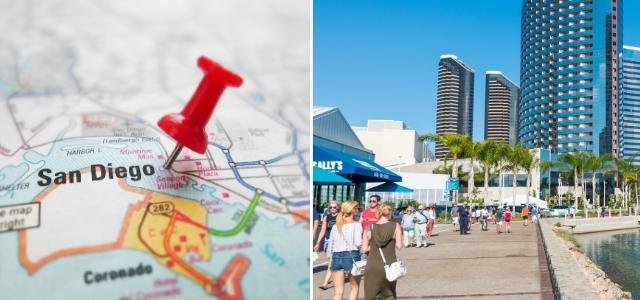 1. Balboa Park
You hit the jackpot with this stunning park loaded with exhibition halls, social freedoms, and entertainment. With 16 galleries, a zoo, jungle gyms, social focuses, and gardens, this breathtaking place will give long diversion periods.
​2. Cabrillo National Monument
This public park includes the Cabrillo National Monument overlooking the delightful San Diego Bay. Get familiar with the historical backdrop of the city at this gallery and make sure to check out the Old Pt. Loma Lighthouse that worked in 1854.
3. Old Town Historic Park
Get knowledge about the city's early existence with unique structures, including a school building and a metalworker shop. As the previous inceptions of San Diego are investigated, you can perceive what life resembled, back in the 1800s and is viewed as California's origination.
4. Torrey Pines State Natural Reserve and Beach
The cliffs give unique perspectives on the ocean with more than eight miles of trails in the Torrey Pines State Natural Reserve. This trail offers magnificent views for hikers and beach-goers along with a small museum that sits at the top of the hill. The seashore underneath the precipices is an incredible spot to play and appreciate the climate.
5. San Diego Children's Discovery Museum
The children will have a ton of fun going from one station to another. Learning through play is the shows' general purpose at the San Diego Children's Discovery Museum. The outside area has an air pocket territory, sandbox, and water table.
Weather and Natural Disasters in San Diego
San Diego appreciates a peaceful Mediterranean environment. Climate designs from the Pacific Ocean stay stable consistently. With August experiencing a high of 76-degree, you can expect warm, bright summers that get more sweltering as you move inland from the coast. San Diego receives less than twelve inches of rainfall a year.
October is the fire season. A spark in the dry rub in the surrounding hills fanned by the annual Santa Ana winds can spread smoke and havoc. A magnitude of seven earthquakes can happen at any time.
What are the Best Places to Move in San Diego?
1. Carlsbad
Located 35 miles north of San Diego, Carlsbad's city is an extraordinary place for individuals hoping to get away from the bustling of the huge city life. Carlsbad is a delightful seashore local area with incredible alternatives for individuals who appreciate superb food and beverages. It has a walkable town territory and hosts phenomenal schools. You don't need to leave the solace of your neighbourhood for having family fun in this city, as this place is home to the Legoland California amusement park and the Tamarack Surf Beach.
2. La Jolla
If you need to live in an upscale region, La Jolla is for you! La Jolla is a seashore town 14 miles north of downtown San Diego and is home to The University of California. There are plenty of upscale shops, excellent schools, and shocking seashores in this city. It is no big surprise why local people love it to such an extent.  
3. Mission Hills
Mission Hills is a one-of-a-kind upscale neighbourhood in San Diego. It's a notable area brimming with beautiful homes, Prairie School, and Spanish Colonial Revival styles. Regardless of whether the zone inspires you to live here or not, the houses' design makes it worth visiting! It's located on the east of the noteworthy Old Town San Diego, so you'll never lack for intriguing activities to do. L Additionally, it's extremely near midtown San Diego, so what's not to cherish about this flawless area?
4. Oceanside
Oceanside is one of California's significant military urban areas. Found 38 miles north of San Diego, Oceanside is notable for being home to the Marines, but at the same time, it has stunning seashores and an indispensable eatery scene. Oceanside is one of the stops on the Amtrak Pacific Surfliner line, making it simple for local people to investigate the zone without fearing for traffic or gas!
5. Hillcrest
Hillcrest is certainly one of San Diego's most remarkable areas. It's near Balboa Park and is home to San Diego's LGBTQIA people group, making it quite possibly the most laid-back neighbourhoods nearby. Hillcrest also includes super ethnic foods and great bars. People here can gape at the Hillcrest ranchers market on Sundays to search for new neighbourhood produce and carefully assembled crates.
Quality Higher Education Institutes in San Diego
San Diego is home to 113 elementary schools, 23 junior high schools, and 28 high schools. The prominent ones are:
The University of California, San Diego.
University of San Diego
San Diego Christian College
Point Loma Nazarene University
John Paul the Great Catholic University
Job Opportunities in San Diego
San Diego is a promising state for several professionals as the technology market is growing. Some of the highest-paid companies are:
General Atomic
NASSCO
Boeing Pour Resources
Kaiser Permanente
California University System
Taxes Scenario in San Diego
 The tax rate goes from 1% to 12.3%, in addition to a 1% extra charge applied to earnings of $1 million. The business charge is 6%, yet San Diego County and the City of San Diego tackle some extra to subsidize their nearby governments. Property tax ranges from 1.02% and 1.19%, contingent upon affirmed bonds and uncommon evaluations. San Diego County charges one of the most effective property tax rates in the country. California likewise has the most noteworthy fuel charge at 36 pennies a gallon and forces restraints on cigarettes, liquor, and mobile phone use.
Ready to Move to San Diego?
Thinking about
moving to San Diego
?Now that you are aware of all the fun and interesting tidbits about San Diego, here are a few factors that you should keep in mind before you plan to move to this city. It helps you plan better and move efficiently, and save you from being blindsided by anything.
Earthquakes:
California is one central separation point, and every city gets a decent shake occasionally.
Droughts:
With a dry environment and a desert toward the east, water deficiencies and flames occur.
Air Quality:
On windy days, residue and contamination toss cloudiness into the air and bother hypersensitivities.
Costly:
Property is consistently sought after, which drives up the average cost for essential items.
Well, here we are! If you are getting ready to pack up and move to San Diego, then we suggest you contact moving companies at least 6 weeks before your moving day. So, don't wait up, log on to Moversfolder.com and get your search started.