The Complete Moving Guide To North Dakota
Introduction to North Dakota,
North Dakota is one such state of The United States which offers a perfect combo of food, fun and prosperity. As the geography goes, North Dakota shares international borders with the Canadian provinces of Saskatchewan and Manitoba in the North. Within the US, it shares borders with the states of Minnesota, Montana and South Dakota in the east, west and south respectively. North Dakota earns the status of 'The Legendary State' for a plenty of reasons. There are some stunning natural locales, sumptuous delicacies to savour, warmth of life, a booming job market, low taxes and friendliness playing around.
Why Move to North Dakota With Moversfolder.com?
You may opt to move to North Dakota on your own. But getting it through some update source like Moversfolder.com has its bonus points. You connect with trusted and tailored moving companies licensed to move you through the state hassle-free. Then, you are in for some hand on suggestions from previous movers and experts. And all this comes for absolutely- free and with perfect ease. It is recommended to tune in to Moversfolder.com for an effortless North Dakota moving.
Reasons to Move to North Dakota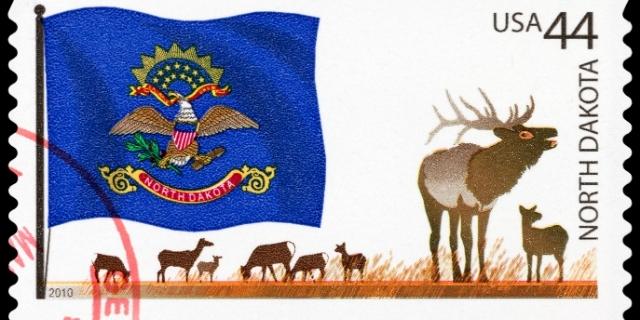 As a prospective mover to North Dakota, you will be all delighted to know the following good things about the state.
Happy as a Bird:

North Dakota is among the top ten happiest states in the United States.

Low Cost of Living:

Cost of living is affordable in North Dakota and taxes are low. Living indices are lower than the US national average.

A Serene Abode:

With vast farmlands spread around large areas and a scanty population, you will find this quaint state to be an abode of tranquillity.

An Oasis of Friendship:

There is a community feeling found in North Dakota. The inhabitants and neighbours are warm and friendly.

Lively Cities:

Among the vibrant cities, Fargo, Bismarck, Grand Fork, Minot and Williston are among the most talked about. Fargo is the cultural hub whereas Dickinson has some cool health and fitness centres.

Good Job Prospects:

Job prospects are good. For new moving people, there should not be a fuss in landing a job. As for information, agriculture, oil rigging, software, medical records clerks and nursing have good scope here. The Bureau of Labour Statistics puts the unemployment rate in North Dakota at just 2.6%. The minimum wage is just $7.23 per hour but the cost of living is low.

Efficient Transport Systems:

Public transport system is efficient. There are good airlines (Grand Forks International Airport is famous), and trains, shuttles, buses, taxis (Uber, Lyft). A good number of personal vehicles and SUVs are found rolling on North Dakota roads.

A Heaven of Peace:

North Dakota is also called Peace Garden State. This is perhaps because of the large International Peace Garden which is perched on the borders of the state with the Manitoba province of Canada. In a way, the garden symbolises the amity between the United States and Canada. (Take this: In native American language, the word Dakota itself means 'friend').

Low Crime Rate:

Crime rate is comparatively low. North Dakota is the 20th safest state of the US.
Driver's License and Registration
Immediately after your North Dakota moving, you should consider updating your driver's license and vehicle registration. You need to do it in person at the DoT office paying the due fees. You are given 60 days to change your out-of-state driver's license to the state of North Dakota.
You also require re registration of your vehicle in North Dakota. But full-time non-resident students and active-duty military personnel are exempted from this. Please also refer to
dmv.org
for specific details and assistance.
Affordable Cost of Living in North Dakota
North Dakota is affordable and the living costs are below the national average. The median home price is about $203,000. The Consumer Price Index (CPI) of North Dakota is 236 which is a bit lower than the national city average CPI of 245.
Coolest Attractions in North Dakota
Though North Dakota is frequented by less tourists, yet the state has its own charm and many places of interest. Here are some cool attractions in North Dakota:
Fargo Air Museum, Fargo:

A treat for aviation enthusiasts which houses air - planes of varied sizes and makes. Some of them assure a nostalgic peep into the history.

Fort Abraham Lincoln State Park:

Established in 1907, this is the oldest park in North Dakota. The park holds historical importance and assures adventures. Splendid views of Heart River and Missouri River are special attractions for hikers, bikers and horse riders.

Rainbow Garden, Mayville:

This is a majestic floral garden which is a good art gallery as well.

Fort Mandan, Washburn:

This spot has historic appeal to it and gives the feel of walking through ancient eras.

Red River Zoo, Fargo:

You are in to find some of the coolest animal, and bird species here. Spread over thirty acres, the zoo is habitat to red pandas, grey wolves, Bactrian camels, leopard Gecko, redheads, mandarin ducks and numerous living wonders.
Weather and Natural Disasters in North Dakota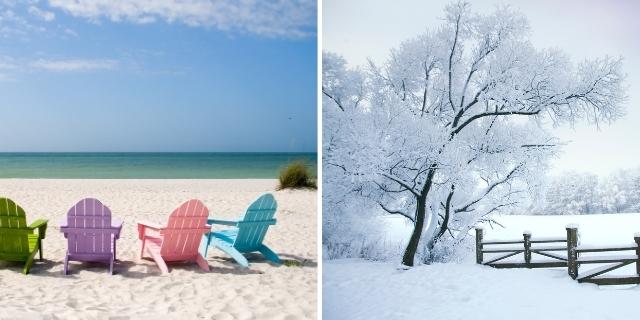 North Dakota has continental climate marked with ups and downs in temperature. This is not correct to say that ND is cold throughout the year. June to August is the summer season with temperature averaging 28˚C(82˚F). The mid-September autumn is pleasant with 20˚C (68˚F). Late march through early April is the springtime in the state. Yes, the winters are cold and biting with temperature dipping to -4˚C (24˚F). In fact, the winters can be extremely harsh sometimes. The season can extend long with chilling winds hitting you all day. The temperature can even fall to  2°F ( -16°C) to 17°F (-8°C) in January in extreme seasons.
North Dakota is not free from natural disasters just like other states. There are heat waves, floods, wildfire incidents, windstorms, tornadoes, and earthquakes.
What Are the Best Places to Move to in North Dakota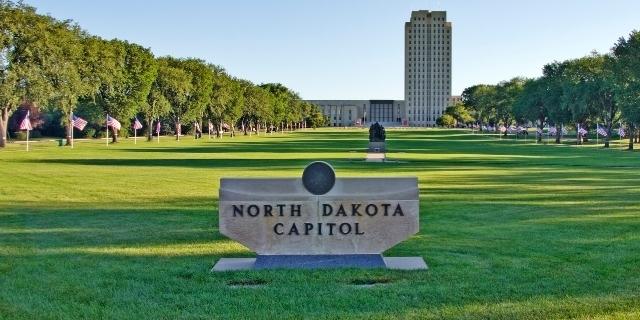 North Dakota is quite a lively and charming state. People prefer to move to the following places in the state:
Fargo:

This city offers all amenities and comforts. Only crime rate is on the higher side a bit.

West Fargo:

Considered safer than Fargo, West Fargo is near Highway 94. Also known for good schools, large gardens and driveways.

Grand Forks:

Located on the eastern side bordering Minnesota, Grand Forks has 5 A rated schools. The neighborhood has good connectivity and grand scope for extra-curricular activities.

Bismarck:

This vibrant ND capital is a fun place with gala entertainment and socializing options. Bismarck is a good place to bring up a family. Dakota zoo and Missouri River are close by.
Quality Higher Education Institutes in North Dakota
North Dakota is number 15 on the list of states with good schools. Furthermore, the state of North Dakota is also known for some prestigious higher education institutions like:
University of North Dakota
North Dakota State University
Bismarck State College
North Dakota State College of Science
Minot State University
Dickinson State University
Job opportunities in North Dakota

Some of the Most in Demand Professions in the State of North Dakota are:
General Dentists
Optometrists
Nursing anesthetists
Marketing managers
Architects
Petroleum engineers
Agriculture
Judges
Oil rigging
State Income Tax policy in North Dakota
North Dakota residents having federal income tax filing requirements need to file individual income tax returns.  The personal income tax ranges between 1.15 to 2.9% (as per 2017 guidelines). The rate varies with the income and tax bracket in which the individual falls.
The general sales tax in the state is 5%.
Ready to Move to North Dakota?
If you are all set to
moving to North Dakota
, it is suggested to be aware about the following points too:
Average Monthly Expenses
Going by average monthly expenses, you should be able to shell out around $7000-8000 if putting up in a lively city of Bismarck. The average monthly expenses will vary with the location.
Documentation Basics
As you move to North Dakota, you require an identity card and ND driving license. If bringing your own car in, you also have to get your vehicle registered in the state (military personnel and non-resident students might be exempted from the re registration for which you are recommended to see the state registration authority website).
Some Unheard Laws
North Dakota has also its own share of weird laws (in fact, every state has) which you may at times find amusing. For example, in Fargo, it is illegal to dance with your hat on and you should not take a nap while wearing your shoes. In Waverly, you should not allow horses to sleep in the bathtub.
Some Valuable Add on Points in Moving To North Dakota Guide
Start Planning Early
An early planning enables you to discuss thoroughly with your family, relatives and friends that matter. Additionally, you need time to rethink, research about the state, explore academic and work prospects, study lifestyle and culture of the new state and yes, organize your prospective move. (Suggested reading on Moversfolder.com: How to organize a long-distance move).
Think Professional Movers Only
For such a life changing move, you need professional hands. Do not fall for movers who lack the required expertise or authority to operate in North Dakota. There are some cool searches available today which connect you with the professional North Dakota movers. Visit hiring professional movers and
moving company quotes
on Moversfolder.com. Just enter zip codes of your locations and get an authentic update about the legitimate movers.
Discard Your Unmovable Stuff
Before you move, ensure you move with minimum baggage. Do not carry the stubborn or hefty stuff which will be a costly and tedious exercise. It is better if you discard or donate, even sell such items and move light and smooth.
Have an in-Depth Idea About the Costs of Living in North Dakota
It is advisable to search about living in North Dakota before your actual move. There is nothing like it if you have a friend living there who can be your authentic guide. Housing is an important factor to consider as your plan to shift your family to North Dakota. See if they would fit and be ready to adapt to the new life? The average property price in North Dakota is about $150 /square feet.
Keep Your Moving Related Documents Safe
It is important to preserve your moving related documents such as moving contract, billings and receipts etc. in case you need a reimbursement from your company which has a policy of taking care of your relocation. Also, some professionals might also be eligible for tax rebates on moving expenses.
Allow Yourself Some Rest After the Move
After a
long-distance move
, you deserve a much needed break before you start life afresh. Compliment yourself with a chilling break and get rejuvenated to embark on a new journey at a new place. The rest chill-will be taken care of by the quaint and serene ambience of North Dakota coupled with nice neighbours which are often a part of the state culture.
Start Documentation Formalities Soon After
It is not advisable to procrastinate the documentation and registration formalities unnecessarily. Start your documentation processes and have identity cards and licences updated soon.
For those fancying a peaceful and serene life with not much crowd around, North Dakota could be a bliss. Moversfolder.com wishes you a happy moving and strives to update you from time to time with the best ways to move and a delightful post-moving life.